As the demands on business owners grow, so does the need for effective delegation and support. After all, efficiency is key to staying competitive. To boost productivity, streamline workflows, and improve scaling efforts, many have embraced virtual assistant services.
Virtual assistants have been at the forefront of remote work, especially as more and more businesses are making the shift to a digital workspace. They are a flexible and cost-effective solution to getting work done in a remote setting.
You can reap the benefits of hiring a virtual assistant as well! By the end of this article, you'll be equipped to make informed decisions about virtual assistant outsourcing for your business.
Key Takeaways:
Virtual assistants have been at the forefront of remote work, especially as more and more businesses are making the shift to a digital workspace.
With the many benefits of a virtual assistant, you can improve business operations and hit goals more quickly and efficiently at a low cost.
Outsourcing different virtual assistant services can give your business an edge in the marketplace.
What is a Virtual Assistant?
Before we delve into the many virtual assistant benefits your business can gain, let's first understand who the professionals are behind these advantages.
A virtual assistant is a skilled remote worker who provides administrative, creative, or technical support.
VAs work independently, often from their own office, and can handle a wide range of tasks, from administrative work to specialized services like calendar management, email inbox management, customer service, sales outsourcing, and more.
The flexibility of having a VA makes it easy to scale up or down as needed.
Why Hire a Virtual Assistant for Your Business
Hiring a virtual assistant has become increasingly widespread as a hiring solution for many businesses. In fact, 19% of businesses in tech have already been reaping the benefits of hiring a virtual assistant, while 8% of startups already have a VA.
A VA or an outsourced team can handle routine tasks, fill in certain roles, or help with fluctuating workloads. Here are the top five benefits of outsourcing to a virtual assistant, no matter what industry you're in:
1. Streamlined Work Processes
The most crucial thing that a remote virtual assistant can do for your business is handle all of your routine work. This mostly includes general virtual administrative tasks such as:
Data Entry: A virtual assistant can focus on data entry, including feeding data into reports and documents. They can also check the accuracy of the data entered to avoid any costly mistakes for your team.
Research: Research is a vital part of any business, but it can consume too much of your time and effort. A remote virtual assistant can help you conduct expert research about your target market or competitors.
Transcription: A virtual assistant transcriptionist can put audio or video clips into written files that can be used for reports and analyses. They can also attend meetings to take minutes and remind you of the next action after each appointment.
Recruiting Sourcing: Build a remote team with the help of your VA so you can concentrate on your business. They can handle the talent acquisition, so you don't have to sift through long lists of candidates.
With a VA to streamline your processes, you can boost your productivity while maintaining a high standard of work. VAs can take on routine and time-consuming tasks, freeing up business owners and workers to focus on more strategic and valuable activities.
2. Low-Cost Business Scalability
For a lot of businesses, especially startups, the costs of hiring, training, and managing a full-time and in-house team can pose a challenge in accelerating business growth. A low-cost alternative is virtual assistance outsourcing.
Finding a VA is fast and easy, thanks to great virtual assistant websites. Plus, a work-from-home virtual assistant doesn't need office space, equipment, and supplies. They are already trained experts in certain functions and tools, so you can easily onboard them into your team to get work done right away.
VAs are also paid hourly or at a fixed project rate, so you can hire them for a specified amount of time. All of these factors can make it easy for your business to scale up or down based on what you need.
Related Article: How to Survive a Recession: 6 Ways to Protect Your Business
3. Access to Expertise and Skill Sets
One of the most overlooked benefits of hiring a virtual assistant is access to a global talent pool. While it can be a lot cheaper to hire from a different country, you can also take advantage of a wide range of expertise and skill sets that you may not find in your area.
There are a lot of options to choose from when it comes to virtual assistant niches, such as:
Administrative Virtual Assistants: This type of virtual assistant is a generalist who can help you with any clerical or personal tasks such as booking appointments, answering phone calls and emails, calendar management, and data entry.
eCommerce Virtual Assistants: For online businesses, an eCommerce virtual assistant can run their online store, manage the inventory and order processing, and assist buyers with their questions and concerns. For example, you can hire a Shopify virtual assistant to help set up your account and oversee the web design and UI custom development.
Accounting Virtual Assistants: Money is a crucial part of business, so you should always keep your accounting books accurate and up to date. An accounting VA can help track the day-to-day finances, such as preparing balance sheets and bank reconciliations, managing bills and invoices, and reminding your clients about payments.
Different types of virtual assistants can bring diverse talent and creativity to your team, which can lead to new opportunities for your business.
4. Improved Products and Services
No matter what industry you're in, your business should give value to customers and help them achieve a specific objective. It's an utmost concern to provide the best product or service to ensure customer satisfaction. This, in turn, will drive sales and revenue.
With the services of a virtual assistant, you can lessen the workload of your team so you all can focus on your core functions. Tasks such as market research and competitor analysis can be outsourced to a VA to help make your products and services better.
One more way to improve your customer experience is to provide good customer service, which a team of VA can assist you with.
5. Increased Asset Value to Your Business
When done right, working with a virtual assistant can give your company an edge in the marketplace. A VA can become a valuable asset by making your team more productive, automating work, and helping with fluctuating workloads.
With these, you can have more time to focus on growing your business. Plus, you'd have a better work-life balance—and so will your team! This avoids any unnecessary stress and burnout that might affect your employee retention and work results.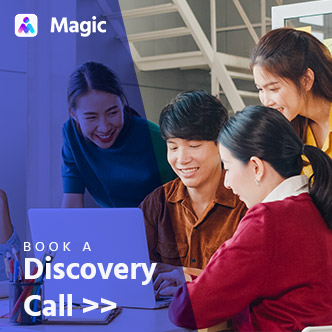 Customize Your Virtual Team Based on Your Needs
Get a team of qualified virtual assistants through a customized hiring funnel to easily fill in work gaps.
5 Key Considerations When Hiring a Virtual Assistant
While the reasons why you need a virtual assistant might be straightforward, it's crucial to find the best virtual assistant for your business first. Of course, hiring a virtual assistant requires thoughtful planning and clear communication.
Here are some key factors you should take into account when getting virtual assistant services:
1. Understanding What Your Business Needs
Before anything else, you need to define what kind of virtual assistant service you need. Who needs a virtual assistant? If it's the top-level management that needs it, you'll have to hire an executive assistant for a better experience.
Or do you need a team of remote workers for customer support? On top of that, consider the budget you have for growing your outsourced team. Knowing these factors will make the hiring process smoother and more efficient, saving you more time and money.
2. Setting Expectations and Boundaries
Before you start delegating tasks, make sure to onboard new VAs properly. This includes going over their scope of work and key performance indicators (KPIs) to guide them in their activities.
Take the time to show them how things are done and create a process to ensure data privacy and security. Contracts and agreements will also give structure to what your virtual assistant should and should not do.
3. Managing Time and Communication
There may be some growing pains and challenges before you reap the benefits of having a virtual assistant. It can be communication barriers or time zone differences, but it's normal!
You just need to be prepared with it. Communicate clearly with your VA so both of you are on the same page, whether that's about their working hours or the communication tools you want them to use.
Set remote communication strategies and contingency plans to make sure that the line is always open between you and your VA. This will also ensure that the work always gets done, despite potential obstacles.
Moreover, some businesses even take advantage of time zone differences by having their VAs work at a certain time to extend their active business hours (e.g. customer service assistants to help you keep clients happy).
4. Building a Strong Working Relationship
You and your virtual assistant should have a strong working relationship, even in a remote setup. It's crucial for success since there should be trust in each other's work and a shared understanding of how things should be done.
There should always be an open line of communication to encourage your VA to tell you their concerns or ideas while working together. This includes providing and receiving feedback to improve your working relationship. Lastly, there should also be mutual respect.
Read More On This Topic: How to Set Your Remote Workforce Up For Success
5. Measuring the Success of your VA
With clear expectations and communications set, it'll be easier to measure the performance of your VA and make adjustments as needed. This includes tracking KPIs such as productivity, promptness, and customer satisfaction.
We suggest doing regular check-ins more frequently and performance reviews every few months or as the work changes. With these evaluations, you can determine if you should grow your outsourced team or continue with your current assistant.
In this case, some virtual assistant outsourcing companies can help you manage and evaluate your VA's performance to make it more streamlined.
Other Things to Know Before Hiring a VA
Understanding the cost implications and other logistic factors of hiring a virtual assistant is a crucial aspect of the decision-making process. Here, we're providing more insights to help you make an informed financial decision.
How Much Does It Cost to Hire a Virtual Assistant?
Virtual assistant services rates vary depending on factors like location, expertise, and the complexity of tasks. Generally, you can expect to pay an hourly rate, which can range from $10 to $25 or more, depending on the level of expertise required.
Where Can You Find a Virtual Assistant?
You can find VAs on platforms like Upwork, Freelancer, and Fiverr or by working with dedicated VA outsourcing agencies. In any case, it's essential to thoroughly vet potential candidates and conduct interviews to ensure a good fit for your business.
At Magic, we make it easy to hire a VA because we do all the sourcing, screening, and training. Our virtual assistants are ready to work when you are.
Are Virtual Assistants Worth It?
Bringing on a VA can be a game-changer for your business, especially if you're aiming to amp up efficiency. They tackle day-to-day tasks (e.g., data entry, email management, calendar management, travel arrangement, research, and more) like a pro, giving you more time to focus on big-picture strategies.
What's even better? VAs are budget-friendly and super flexible, making them a perfect fit for businesses that experience ebbs and flows.
What Can a Virtual Assistant Do?
In addition to administrative tasks, VAs can contribute to business growth through activities like lead generation, customer service, bookkeeping, social media management, and content creation.
There are also executive assistants who can make an executive team more effective in driving the business forward. By leveraging their expertise, you can expand your reach and impact.
Reap the Benefits of Having a Virtual Assistant with Magic
By understanding your business needs and leveraging the expertise of a virtual assistant, you can unlock the full potential of your business. Hiring a virtual assistant is a great way to improve operations and hit goals more quickly and efficiently while also saving money.
Keep up with the trends and demands of the industry you're in by outsourcing virtual assistant services with Magic. We'll source and screen the right virtual assistant for your business based on your needs and preferences.
Embrace the benefits of hiring a virtual assistant and take your business to new heights! Talk to us to know more about it.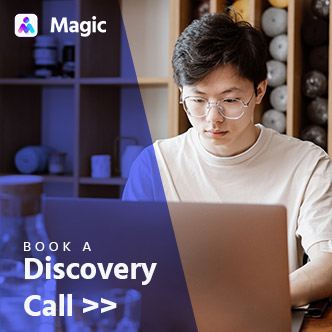 Match With a Vetted Virtual Assistant in 72 Hours!
Magic offers a frictionless way to source and qualify the right virtual assistant for your business so you can get things done fast and efficiently.