There are several ways to boost the business processes and strategies of small or medium-sized enterprises (SMEs) and startups toward success. A simple and cost-effective option is to outsource tasks to virtual assistant services.
Virtual assistants (VAs) can manage schedules, data entry, and basic bookkeeping, among other things, freeing up time for entrepreneurs and the rest of the team. This way, you ensure that your company can attend to your customers' needs and keep up with internal tasks.
What Is the Role of a Virtual Assistant?
A virtual assistant or remote personal assistant performs various tasks, ranging from clerical duties to specialized functions, to boost work productivity and efficiency. This allows business owners and executives to focus on important aspects of the company such as increasing ROI or making major business decisions.
Here are some roles that most in-demand virtual assistant services offer:
Administrative Assistants
A company needs accurate records to ensure they have all the information they need whenever they might need it. With VAs handling admin and data entry work, you can focus more on what matters most such as meeting clients and closing deals.
A virtual administrative assistant will take care of the duties of a secretary⁠—albeit remotely. They will save you time and energy allowing you to make more informed and effective business strategies by:
Answering your phone calls
Booking travel arrangements
Managing appointments
Providing you with timely reminders
Keeping data and documents updated and organized
Assisting you in meetings (e.g. preparing materials or taking minutes)
Customer Support Assistants
A business cannot succeed without satisfied customers. Providing smooth customer support is vital to meet their needs and keep them from switching over to your competitors.
Outsourcing to a virtual assistant service provider for your customer service tasks will drive value and deliver a positive customer experience. As a result, you have the edge of providing a personal touch when responding to customers, as opposed to bots that can only answer programmed queries.
A virtual customer support assistant will handle your support tickets, mitigate risks quickly, and respond to escalations as soon as they happen. They ensure that any customer concerns and questions are promptly and effectively dealt with.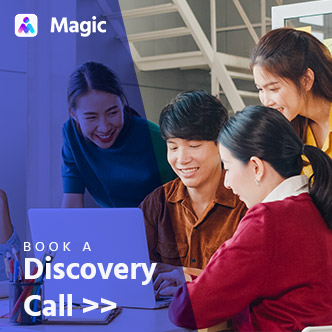 Customize Your Virtual Team Based on Your Needs
Get a team of qualified virtual assistants through a customized hiring funnel to easily fill in work gaps.
Marketing Assistants
Marketing focuses on researching and promoting products while keeping up with trends to boost sales and market share. Outsourcing is a great way to deal with tedious tasks so you can focus on increasing lead quality and customer lifetime value to maximize profits.
Virtual assistant services will provide a remote worker who will take on marketing tasks such as:
Monitoring your competitors' products or services
Analyzing consumer trends that are relevant to your niche or target market
Creating future marketing campaigns for SEM, social media, content marketing, etc.
Planning and implementing effective paid ads such as Google Ads, social media ads, and LinkedIn B2B marketing
How Can Virtual Assistant Solutions Help My Business?
Virtual assistant solutions manage aspects of your business that you don't need to personally attend to. Focus on accomplishing goals while your remote personal assistants take on the front-end or back-end side of your business.
Here are the top three ways that a virtual assistant service provider can help startups and SMEs boost business success:
1. Get access to qualified and trained virtual assistants
Gone are the days when college degree holders working at home sounded weird and unimpressive! Today, there is an ever-increasing demand for virtual assistants with better offers in terms of salaries and benefits.
A 2020 study found that 60% of remote personal assistants have earned college degrees. Getting virtual assistant solutions empowers you to get qualified, professional, and experienced remote workers who can manage multiple tasks and work with minimal supervision.
2. Increase your efficiency and productivity
Working at home allows virtual assistants more time to do what they need to do. This results in well-rounded employees who can attend to their responsibilities without worrying about commuting or traveling time.
A Stanford study on this found that remote workers were 13% more efficient and productive. As a startup or SME employer, you'd want to have a reliable virtual assistant who happily commits to accomplishing tasks within the scheduled time at quite possibly at a lower cost compared to in-house employees.
A virtual assistant service provider will take on the entire hiring process so you can continue on your own work while knowing that you'll get the best talent for the job.
3. Save on operational costs
Costs affect the overall profit of a business. So, if you can lessen operation costs, there would be more funds to spend elsewhere. Outsourcing virtual assistant services will allow you to scale up or down and employ various skilled remote workers to cater to the growing needs of your company.
A 2020 study found that you can save as much as 78% on operation costs when you hire virtual assistants rather than in-house personnel. This is because you don't have to spend on space, furniture, equipment, utilities, and other expenses related to having a company office.
What Industry Subsectors Can Benefit from Hiring a VA?
Most virtual assistant services offer skilled remote workers to cater to specific professional service subsectors. The following industries can benefit from hiring remote personal assistants:
IT Services
With digital marketing advancement and social media marketing (SMM), many professional services firms offer web design and maintenance. As IT professionals, you can outsource to a virtual assistant service provider for the following tasks:
Set up collaboration platforms or other business-related software
Monitor digital sales and tracking tools
Help identify sales opportunities and prospects
Assist in client or supplier communication and acquisition
With your virtual assistants taking care of your routine and menial tasks you can focus more on increasing and improving the acquisition, conversion, and retention of existing and prospective customers.
Accounting and Bookkeeping
Accounting firms cater to financial auditing, payroll, and tax preparation services. They can also include bookkeeping and preparation and analysis of financial statements.
To avoid tax-related problems, many businesses contract trusted professional services agencies to sort financial information and file tax returns. Remote personal assistants will handle basic bookkeeping and financial reports using tools and platforms such as Xero and Quickbooks.
By leaving these basic accounting tasks to a virtual assistant, you can spend more time getting more clients, delivering reports, and offering consultations. There are also VAs with extensive training and certifications who can work as financial analysts, cost clerks, and cost accountants for professional service organizations.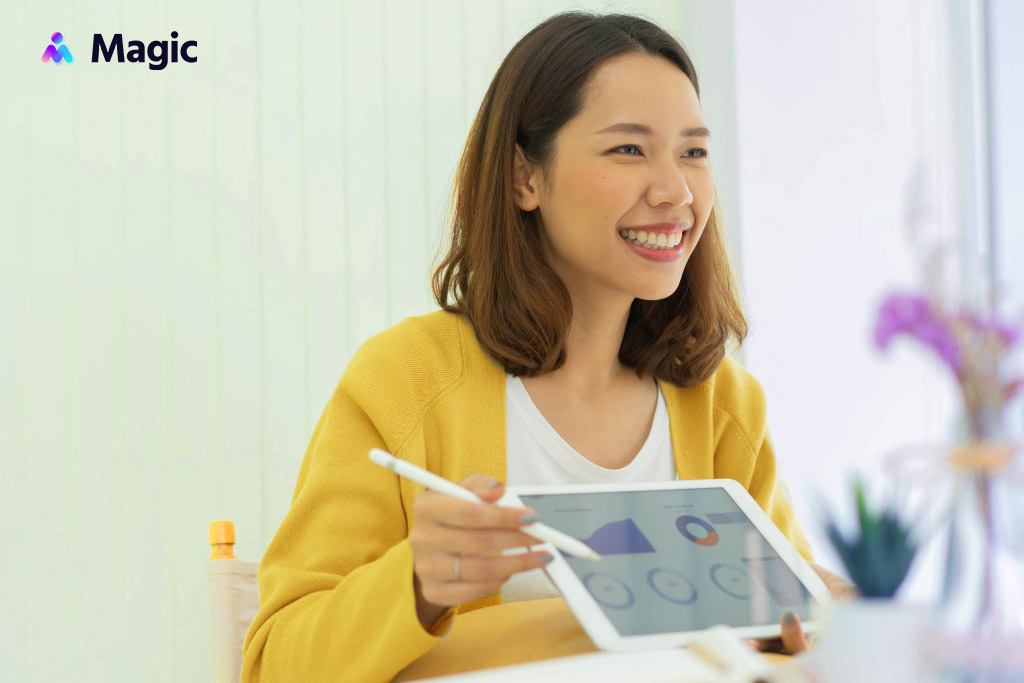 Management Consulting
This subsector involves inter-departmental tasks, spanning consultations for human resources, marketing, administrative and general management, business processes, and logistics. Firms offering these can benefit from virtual assistants who can provide organizational support to teams and clients.
VAs are ideal for consultants in administrative, technical, and social tasks, among others. They help reduce your response time to inquiries, follow-up with clients, and assist on calls or meetings, among other things. This can be vital in staying on schedule and retaining clients.
Outsourcing to Virtual Assistant Services Like Magic
Have you made up your mind about outsourcing tasks to remote personal assistants? Hire the top remote workers in the market without any hassle through a virtual assistant service provider. We provide a quick and easy way to scale your business based on your needs—it's like magic!
Virtual assistant solutions allow you to maximize your business potential while saving you time and money. Get a qualified virtual assistant from Magic, starting at just $10/hour. We also provide support in the virtual assistant onboarding process.
Discover how Magic serves as your go-to virtual assistant service provider in outsourcing business tasks. We offer the most in-demand virtual assistant services including administrative, sales, marketing, accounting, and customer support work.
At Magic, we understand that you're busy so we're here to help take away all the pains you would go through to find your remote worker. Just call us to discuss your requirements and, within 72 hours, you'll have the right virtual assistant for the job!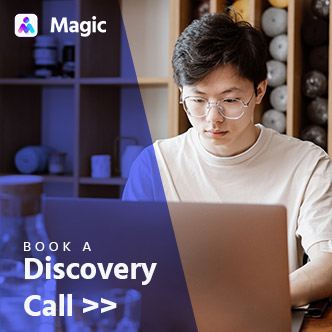 Match With a Vetted Virtual Assistant in 72 Hours!
Magic offers a frictionless way to source and qualify the right virtual assistant for your business so you can get things done fast and efficiently.