As virtual assistant services become more and more popular, it's estimated that there are now 40+ million virtual assistants in the world. For businesses looking to streamline their work and boost productivity, VAs can help with a wide range of tasks.
Most businesses hire a virtual administrative assistant, but you have more options to choose from today! Due to how quickly they adapt to any niche, there are over 20 types of virtual assistants that you can outsource work to.
In this article, we'll discuss the most in-demand types of assistants, what they can do, and some tips on how to hire the best virtual assistant for your business.
Key Takeaways:
Most businesses get VAs for administrative tasks, but today, there are over 20 types of virtual assistants to choose from.
VAs are reported to have 13% increased efficiency and productivity than in-house employees.
Small businesses and startups can greatly benefit from hiring a VA, especially in saving on operational costs.
A growing number of freelancers are stepping up to provide the most in-demand virtual assistant services which gives you better chances to hire a virtual assistant that's right for your business.
What Do Virtual Assistants Do for Businesses?
On-demand virtual assistants are highly-trained, educated, and experienced remote workers, fully equipped to provide administrative, technical, or creative support. They play an important role in the modern workforce by helping businesses save time and money.
The different types of virtual assistants allow businesses to outsource non-core tasks, freeing entrepreneurs and teams to focus on what matters most. Without sacrificing the quality of work, business owners get more stuff done with a virtual assistant. In fact, VAs are reported to have 13% increased efficiency and productivity than in-house employees!
Small businesses and startups can greatly benefit from hiring a virtual assistant, especially in terms of cost savings of as much as $11,000. Freelance virtual assistants can be hired on an hourly or project basis, giving you flexibility in hiring for certain roles or fluctuating workloads.
A global talent pool also provides many opportunities for your business to get an edge in the industry you're in. The impact of the COVID-19 pandemic led to a growing number of freelancers stepping up to provide the most in-demand virtual assistant services. This gives you better chances to hire a virtual assistant most fit for the job.
Well, how many virtual assistants are there? It's hard to pin down an exact number since many VAs don't belong to any official organization.
It also depends on what you consider VAs‌ to be. If you count remote freelancers as virtual assistants, there are 10s of millions of them with over 12 million freelancers on Upwork alone!
If we're going strictly with freelancers labeling themselves as virtual assistants on freelancing platforms, there are 74,000 VAs on Guru; 26,000 on Freelancer; and 5,000 on both Upwork and PeoplePerHour.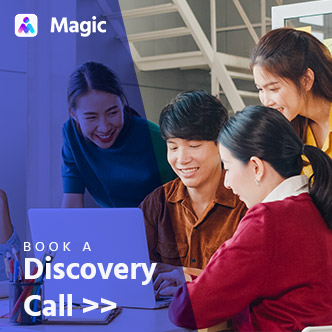 Customize Your Virtual Team Based on Your Needs
Get a team of qualified virtual assistants through a customized hiring funnel to easily fill in work gaps.
What Are the Best Types of Virtual Assistants?
There are many virtual assistant niches in the industry that can help you grow your business. Here are six of the most popular types of virtual assistants available:
1. Virtual Administrative Assistant
A virtual administrative assistant functions as a generalist who takes on clerical duties and other daily tasks in your business. They are the most common VAs you can hire in the industry. Here are some things virtual admin assistants can do:
Online research
Data entry and transcription
Project management and documentation
Booking appointments and travel arrangements
Managing your calendar
Answering phone calls and emails
Organizing files and documents
Virtual admin assistants are great for busy professionals who need extra help but don't have the space or resources to hire a full-time worker. Small business owners and solopreneurs who need someone to keep track of things can also hire a virtual admin assistant to focus on running and growing their businesses.
2. Virtual Sales Assistant
Sales is a lot of work, and you need all hands on deck to effectively close a sale. A virtual sales assistant provides support to sales teams and businesses to help them boost sales and revenue. They assist in different sales-related tasks such as:
Market research
Lead generation
Cold calling (i.e. cold calling real estate leads)
Appointment setting
Lead qualifying
Lead processing
Email and phone follow-ups
Data scrubbing
Sales is one of the most commonly outsourced specialized virtual assistant services in industries such as real estate, finance, and software solutions. Virtual sales assistants help to improve the efficiency and productivity of a sales process by automating repetitive tasks. This way, the sales team can be more hands-on with potential customers and close more deals.
3. Digital Marketing Virtual Assistant
A digital marketing VA specializes in online marketing tools and strategies including but not limited to social media, SEO, SEM, and PPC. They have the expertise to create and manage digital marketing campaigns, track results, and adjust strategies accordingly.
A few other things digital marketing virtual assistants can do are:
Setting up and managing social media pages
Producing and scheduling social media posts
Managing email marketing campaigns
Building and optimizing website content
Assisting in competitive analysis and online surveys
Doing the market and keyword research
Making digital marketing reports using data analytics
As one of the most popular types of virtual assistants, they boost a business's online presence which helps reach and engage with the target audience. This creates a more positive customer experience which can affect the profitability of a business.
4. Bookkeeping Virtual Assistant
Keeping accurate records is a crucial aspect of running a business. A bookkeeping virtual assistant can improve your productivity and efficiency by taking care of the day-to-day financial tasks in your business.
They are trained in bookkeeping principles, procedures, and accounting software to help you with accounts billable and payable, tax preparation, budgeting, financial analysis, and much more. Other accounting tasks they can handle include:
Preparing financial statements like balance sheets and income statements
Sending and receiving invoices
Processing refunds
Managing the payroll
Assist in preparing and filing tax returns
Making basic financial reports and analyses
Bookkeeping virtual assistants make sure that your financial records are accurate and up to date. This way, you can focus on your business and make informed decisions.
5. Customer Service Assistant
A customer service assistant helps businesses in interacting with their customers to ensure customer satisfaction. This can include tasks such as:
Handling different customer support channels such as chat, phone, and email
Answering customer queries like giving information about products and services
Resolving customer pain points and complaints
Assisting in order processing, returns, and exchanges
Collecting data from customer responses
To provide these specialized virtual assistant services, outsourced customer service reps are skilled in positive scripting, escalation management, and other best practices, as well as in using support tools and software. They can also be trained on specific product or service information.
Customer service VAs are great for businesses that want to give extra attention to their customers without the added cost and effort. Most businesses that hire a virtual assistant such as this are in fields like retail, finance, SaaS, and tech.
6. E-Commerce Virtual Assistant
A lot of work goes into running an online store and an e-commerce virtual assistant can help improve a business's efficiency on different e-commerce platforms. They can handle multiple e-commerce tasks at the same time like:
Managing an online store
Handling customer transactions
Creating product listing
Keeping track of the inventory
Processing orders and shipping
Writing product descriptions
Taking photos of products
Responding to customer inquiries
Assisting with customer data analysis
The most popular e-commerce VA is a Shopify virtual assistant. They manage a business's Shopify store and handle related tasks like admin work and customer support. They are ideal for both startup businesses and established brands looking to improve their online sales and customer engagement.

Hire a Virtual Assistant That's Right for Your Business
Choosing the right virtual assistant will ensure that you get the best work results. Each on-demand virtual assistant has their own set of skills and expertise to effectively help you.
To help you in hiring a virtual assistant that's right for your business, here are some tips to keep in mind during the hiring process:
1. Evaluate your current processes
Before hiring a VA, figure out your current processes to determine how a VA can help you be more productive and efficient. Evaluate how you do things and see if you can outsource VA services to help with repetitive tasks such as managing your email and calendar, or more specialized work like customer service.
2. List the tasks you can delegate
Start identifying the tasks you need help with and the specific skills needed to do those tasks. This will help you narrow down the types of virtual assistants that are most relevant to your business needs.
3. Research and look for suitable candidates
Look into virtual assistant websites in the market. Get to know more about the type of VA you want, how much they cost, where to find them, and their relevant experience and qualifications. Save time by working with a modern outsourcing company like Magic, where we do all the sourcing for you.
4. Screen candidates meticulously
Once you have a shortlist of VAs, take the time to interview them properly. This may be through a phone call or video meeting. Review their resumes and portfolio (if there are any) and ask the right virtual assistant interview questions. You can also choose to evaluate them with a practical test. At Magic, we evaluate all of our VA candidates before sending them to clients, then have a Matching call to hire the perfect assistants based on their needs.
5. Communicate clearly
When you're ready to hire a virtual assistant, make sure to communicate your expectations and goals clearly so you're on the same page as your assistant. Ensure a strong and consistent onboarding process by creating a virtual assistant onboarding checklist to avoid disruptions. This should also include setting KPIs and performance evaluations.
Find the Right Type of Virtual Assistant with Magic
Ready to hire a virtual assistant to help grow your business? Take your pick from the different types of virtual assistants Magic provides, including VAs, executive assistants, sales assistants, remote customer service reps, bookkeepers, and more. All you have to do is talk to us about your business goals and needs and we'll find the perfect assistant for you.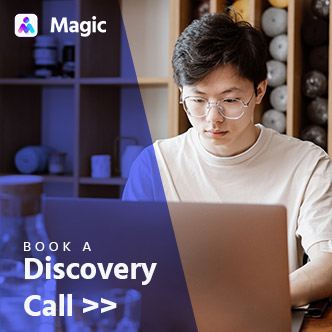 Match With a Vetted Virtual Assistant in 72 Hours!
Magic offers a frictionless way to source and qualify the right virtual assistant for your business so you can get things done fast and efficiently.