Sales is a vital part of a business. A startup or small business heavily relies on it to withstand the market as well as to grow and scale up. That's why you need a good sales team to help you close deals and grow your business.
Outsource sales work to build a strong team from the ground up or provide sales support to your in-house staff. An outsourced sales team can streamline your sales process to ramp up its driving force in your business success.
Key Takeaways:
Outsource sales work to boost productivity, drive growth, and save costs
Virtual sales teams handle tasks like cold calling, lead qualification, and CRM management
Outsourcing provides access to a global talent pool and allows focus on core business functions
Hire outsourced sales teams through referrals, job postings, third-party employment, or services like Magic
What is an Outsourced Sales Team?
An outsourced sales team is two or more remote workers who specialize in any sales functions such as lead generation, data scrubbing, and business development. They can also act as sales development representatives (SDRs) who can help you establish and nurture relationships with potential customers.
You can hire on an hourly or project basis to help you with routine sales and administrative tasks. When properly integrated into your operations, an outsourced SDR or sales team will be advantageous in boosting your profits.
How a Virtual Sales Team Can Help Boost Sales
Delegating work leads to higher productivity and quality which will open up growth opportunities for your business. Before you outsource sales, you should have an idea of what tasks you can offload so your internal team can focus on their sales function.
1. Handle Cold Calling
Lead generation is the first step in the sales process and cold calling is a tried and true way to get sales leads, however; it can be a tedious process, especially if you want to nurture them into actual buyers.
An outsourced sales development representative will reach out to potential customers to boost brand awareness and kickstart their buyer's journey. This way, you can create a steady stream of prospects and deliver more to your current clients.
2. Qualify Sales Leads
While getting more leads is good, you have to ensure their quality for better chances of closing business deals. There's a lot of data to sift through and assess which are most likely to make a purchase but you can outsource this to streamline your sales process.
To do so, your virtual sales team can adjust to a lead scoring model, produce research and data profiles, and use the appropriate framework. Then, they can turn over warm leads to your sales reps to nurture them into customers.
3. Set Appointments
Get your potential customers to set a meeting with you or your in-house sales team. This approach is ideal for B2B commerce where sales administrative tasks can eat up most of your sales team's time and effort.
Outsourcing appointment setting allows you to prepare a sales pitch and answer their queries to potentially close a deal. Leave this admin work to a remote worker who can also set reminders and help you prepare your pitch.
4. Follow Up on Leads
A lead follow-up is an outreach method where a business reaches out to potential customers from referrals or other marketing channels.
An outsourced SDR will reach out to your current clients or personal networks to start off this task. They will ask them about their experience with your product or service, as well as their family and friends who may benefit.
A point of contact will be established with the leads through either phone, email, or social media. Your VA will then organize these referrals as warm leads and cold leads based on the initial contact.
5. Manage Inbound and Outbound Calls
Make sure you're always in contact with your prospects and current clients. Offload your inbound and outbound sales calls to build and maintain relationships with your clients. This type of sales support includes:
Answering phone calls from clients, partners, and other third parties
Conducting outbound sales calls for potential customers
Doing regular care calls to ensure customer satisfaction
Building your personal network
Sending helpful information and reminders
Connecting leads to the right sales rep
6. Research and Prepare Documents
Data-driven sales efforts deliver measurable and scalable results that can drive growth and profits. Your virtual sales team can conduct market research to keep you informed about the latest trends and competition.
They can also do surveys and polls, find market gaps, and track sales metrics. All of which can give you insight into your target market and how to plan accordingly.
7. Organize and Update Data on CRMs
Keep your sales data organized and accurate in your customer relationship management software by delegating it to an outsourced sales team. This makes for more efficient and effective decision-making not just in sales but also in marketing and customer support.
A skilled remote worker can clean, fix, and manage records using your preferred sales tools and software such as:
Salesforce
Hubspot
ClickFunnels
LinkedIn Sales Navigator
Oracle E-Business Suite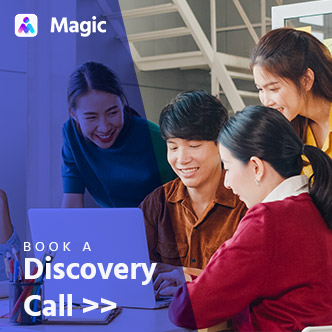 Customize Your Virtual Team Based on Your Needs
Get a team of qualified virtual assistants through a customized hiring funnel to easily fill in work gaps.
Is It Worth It to Get Sales Support?
As a business owner, you have to make the most out of your resources—be it your time, money, or workforce. An outsourced sales team is a great hiring solution as they get work done efficiently and for a low cost.
In Deloitte's Global Outsourcing Survey, the most perceived benefit of outsourcing is cost-cutting as companies don't need to spend on office space, equipment, benefits packages, and the like. Another great benefit is being able to focus on core sales functions.
When you outsource sales work, you can offload repetitive tasks, boost the effectiveness of your sales process, and even drive revenue. A remote sales team also has flexible working hours that can be a business operations opportunity, especially if they're in a different time zone.
Outsourcing provides the flexibility to delegate work without making a larger commitment first. This gives you the results you want, as well as the ease to scale as needed. Hiring is also easier and quicker. You can tap into a global talent pool that can provide you with a multicultural perspective to serve international clients.
All in all, it's totally worth getting the sales support that your business needs! A virtual sales team will be a valuable asset to help you grow and scale your business.
How to Outsource Your Sales Team
A robust hiring process is crucial to finding the best talent for the job. There are many ways to outsource sales. You can hire a remote worker to support your team or build your own virtual sales team to reap great benefits.
Here are the top hiring methods you can use:
1. Ask Your Network for Referrals
A practical way to start your hiring process is through referrals. Reach out to your personal network to see if they can refer potential candidates to you. Because they are your friends and family, you can ensure that the candidates are trustworthy and reliable.
You will also have more insights when screening candidates by asking your network about their experience working with them.
2. Put Up a Job Post
Use freelancing platforms like Upwork and Fiverr to hire an outsourced SDR. Post a job ad with the job description and other relevant details. This lets you reach more potential candidates that you can review and choose from.
You can also directly reach out to contractors to lessen the noise in the hiring process. This way, you can just look into their profiles, pick the ones you prefer the most, and interview them to learn more about them.
3. Hire from a Third Party Employment
Bypass a lengthy hiring process with the help of a sales outsourcing company. Usually, you just give them the set of requirements for the job and they will hire sales reps on your behalf.
They will fill in for your in-house HR department in tasks such as recruitment, payroll, and employee relations. This lets you hire the best talent for your business without losing time for your core functions.
4. Outsource Sales to Magic
Add Magic to your sales strategy and hire a flexible remote workforce for your business. Multiply sales and gather more leads with an outsourced sales team. This way, you can put more focus on what matters most without worrying about tasks falling through the cracks.
Leverage modern outsourcing to integrate virtual employees into your sales process in an easy and cost-efficient way. Taking into account your needs and preferences, we'll source and screen from our pool of qualified and trained remote workers.
Outsource sales to Magic now and scale however and whenever your business needs it!
Within 72 hours, you can onboard an outsourced SDR or an entire virtual sales team into your workflow. You can also refine your preference if you feel the recommended candidate isn't the right match. All you need to do is book a call with us and we'll handle the rest!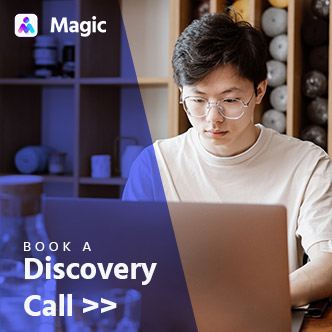 Match With a Vetted Virtual Assistant in 72 Hours!
Magic offers a frictionless way to source and qualify the right virtual assistant for your business so you can get things done fast and efficiently.