Key Performance Indicators (KPIs) are vital for a high-performing sales team so they can track and measure the effectiveness of their efforts. KPIs provide a clear-cut way to understand your sales performance, make data-driven strategies, and find areas of improvement.
As a business owner, you should know which KPI for sales to track and turn into an actionable plan. Do you want to grow your pipeline value or optimize your sales process? Or do you want to focus more on your customers?
Let's explore sales KPIs to be more strategic in achieving success and promoting a culture of high performance.
Key Takeaways:
Sales KPIs allow you to measure success and progress, discover underperformers, and improve your sales process.
Understand which KPI for sales you should track and turn into ‌actionable plans for a high-performance sales team. This provides a way to impact your revenue growth and customer satisfaction positively.
Achieve your sales goals more efficiently by tracking essential KPIs such as conversions, customers, revenue, and activity KPIs.
Why KPIs are Essential for Your Sales Team
Sales KPIs allow you to measure success and progress, identify underperforming areas and make the necessary adjustments, and align sales goals to your overall business objectives.
KPIs also can motivate your sales team to perform at their best, fostering transparency and accountability within your team. When they know the KPIs they are working towards, they can set their own targets and strive to exceed them.
Let's say you set a KPI for sales revenue for your business. This will help your team track whether they can meet their monthly sales target.
If they fall short, your sales data can help them find areas to improve, such as lead generation or closing deals. They can then enforce the best sales techniques to address these, such as getting more qualified leads or boosting outreach efforts.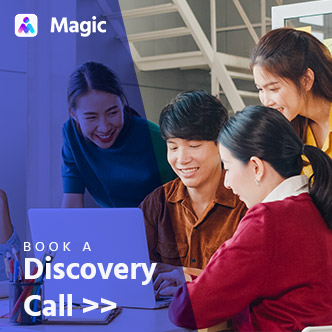 Customize Your Virtual Team Based on Your Needs
Get a team of qualified virtual assistants through a customized hiring funnel to easily fill in work gaps.
The Most Important Sales KPIs to Track
Setting and tracking KPIs is a crucial step toward driving success for your sales team. To do so, identify the KPIs that align with your sales goals, set measurable targets, and track your progress regularly.
Here are some of the most important sales KPIs you should monitor:
1. Conversion KPIs
These metrics measure the rate at which potential customers take a desired action. They give insight into the effectiveness of your sales tactics and how to improve them. Some examples include:
The conversion rate estimates the percentage of visitors to a website or landing page who take a desired action. To measure it, divide the number of conversions by the number of total clicks or visits in the same period.
Win rate gauges your team's success over time. To measure it, divide the number of opportunities won by the total number of opportunities over a certain period.
Average deal size measures the effectiveness of your sales ‌and pricing strategies. To measure it, divide the total revenue earned by the number of won opportunities in the same period.
Customer Acquisition Cost:
Customer acquisition cost (CAC) is the money you spend to get a new customer. To calculate, divide the total amount spent on sales by the number of new customers acquired in a given time.
2. Customer KPIs
These metrics gauge the performance of your sales team's customer-related activities. Customer KPIs track how well they engage with customers, meet their needs, and retain their business. These include sales KPIs such as:
Churn rate gauges how many customers ‌stop doing business with you over a given span. To do so, divide the number of customers lost by the number of customers at the start of the period. Then, multiply the answer by 100 to get the percentage.
Customer Satisfaction Score (CSAT):
CSAT scores measure how happy buyers are with your product or customer experience. It's the number of positive responses divided by the total responses and multiplied by 100.
Providing exceptional customer service 24/7 is key to improving your CSAT score. This can be easily done by outsourcing customer support.
Net Promoter Score (NPS):
Net Promoter Score NPS) measures how likely buyers will recommend your business to others. This is an important KPI for sales as it gives insight into trends in customer sentiment and predicts business growth.
The customer retention rate tracks how many customers continue to do business with your company. This gives insight into the underlying issues of your sales process and how to address them.
3. Revenue KPIs
These metrics look into your business's ability to generate revenue and determine its financial health and growth potential. This allows you to know how profitable your business is and strategize accordingly. Important revenue KPIs to track include:
Sales growth measures the increase or decrease in revenue your sales team generates over a fixed time. It's expressed as a percentage and calculated by comparing the current period's sales to those of the previous period.
Revenue Per Customer (RPC)
RPC calculates how much a customer spends on your business in a given time. This is done by dividing the total revenue earned by the number of customers during that span.
Gross profit margin measures the profitability of your business by getting the percentage of revenue left over after deducting costs.
CLV computes the total revenue you earn from customers throughout their relationship with your business. To calculate CLV, multiply the average value of a sale by the number of transactions. Then, multiply the product by the average customer lifespan.
4. Activity KPIs
These metrics measure your team's daily, weekly, or monthly activities that contribute to the achievement of larger sales goals. They are typically used to evaluate employee performance and ensure daily activities align with your overall business goals.
Activity KPIs can vary based on the nature of your business and its goals, but some metrics you can measure include:
Number of calls made or received
Leads generated or qualified
Emails sent or received
Demos given
Proposals or quotes sent
Track Your Sales Goals & KPIs with Magic
Setting and tracking sales KPIs allows you to measure progress and understand how they are performing against your goals. By recognizing the most important metrics for your business, you can pinpoint which areas need solutions and improvements.
With sales outsourcing, you can hire a dedicated team to help track these (and other) sales KPIs, as well as tackle sales strategies such as cold-calling, prospecting, and outreach so you can hit your sales goals.
You can outsource tasks such as lead generation, CRM management, reporting, and building and updating dashboards to skilled remote workers. Talk to us about the goals you have for your sales team and we can help you achieve them.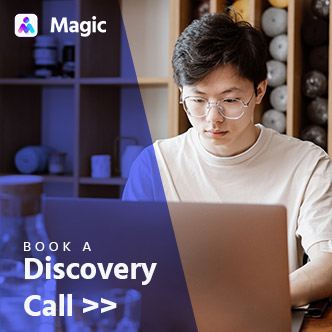 Match With a Vetted Virtual Assistant in 72 Hours!
Magic offers a frictionless way to source and qualify the right virtual assistant for your business so you can get things done fast and efficiently.