From finding leads to following up on prospects, it takes work to consistently make sales and increase your numbers. Fortunately, efficient sales tactics can help you connect with potential customers, build relationships, and ultimately close deals.
In this article, we'll share seven successful sales tactics, from building relationships with prospects to leveraging an outsourced sales team.
Key Takeaways:
Increase online sales by improving the effectiveness and productivity of your sales process and team to get more quality leads.
The best sales tactics involve understanding customer needs, conveying messages clearly, and building strong relationships.
Leverage an outsourced sales team for your business to close more deals and get better ROI without costly internal restructures.
Best Sales Tactics to Drive Results in 2023
The best sales tactics include understanding customer needs, communicating product benefits, and building rapport with prospects.
1. Diversify Your Lead Sources
Relying on just one or two lead sources can be risky. Create a more sustainable pipeline of potential customers over the long term by getting leads in multiple places.
Use channels like SEO, social media, email marketing, paid ads, and influencer marketing to reach a wider audience. Diversifying your sales and marketing channels will also boost your chances of closing sales and open up new opportunities.
You can also identify which lead generation strategies are the most effective with multiple sources. This will help you allocate and adjust your resources to improve your ROI.
2. Prioritize Building Relationships
While closing a sale is essential, you should focus more on building relationships with potential customers. This includes understanding their needs and motivations, sending personalized messages, and following up regularly.
With social media sales tactics, you can find leads on LinkedIn and send them a personalized connection request. Review their posts to see if their needs align with your product. You can then follow up with a tailored offer to meet their demands.
A strong connection based on trust and communication can improve customer retention and repeat purchase rates.
3. Align Your Sales and Marketing Efforts
Optimize your sales performance by aligning it with marketing to target the right audience and create a cohesive message. This makes both of your teams 67% more efficient at closing deals.
Your sales and marketing teams should always collaborate, such as by sharing common customer pain points, creating buyer personas, or working together on lead generation ideas such as ebooks or blog posts to supplement your sales process.
4. Build an Inside Sales Process
Inside sales is connecting with prospects and closing deals remotely rather than in person. It's an effective way to increase online sales using technology, such as video conferencing, live chat, and email.
Compared to outside sales, it's more efficient and cost-effective to target online sales for many types of products. More people also prefer to shop online, so your sales team can reach a wider audience. Online tools and software also allow your team to provide ongoing support.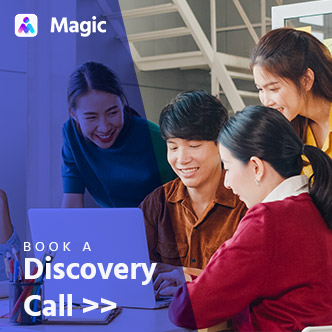 Customize Your Virtual Team Based on Your Needs
Get a team of qualified virtual assistants through a customized hiring funnel to easily fill in work gaps.
5. Always Follow Up
Following up is one of the most critical sales tactics in your process. It can be reaching out to prospects regularly, providing updates, and answering any questions. By following up, you can establish trust, build relationships, and boost your chances of closing.
That said, find the right cadence to avoid coming on too strong. Create a follow-up sales cadence that articulates your value proposition through multiple channels. A good sales cadence usually has between five and twelve steps.
6. Automate Your Sales Process
Client relationship management (CRM) software can increase team productivity and customer experience. It also allows you to automate work.
Sales automation is one of the best sales tactics to streamline workflows, get accurate data and insights, and reduce manual tasks. You can automate tasks such as:
Lead generation: Tools like Sumo and Global Database can help you find and qualify potential leads based on your specified criteria.
Appointment setting: Use Calendly to set meetings and send reminders to prospects.
Email outreach and follow-ups: Boomerang for Gmail and HubSpot Sales makes it easy to send bulk emails, collect data, follow up on leads, and more.
Live chat support: Get software like Towk.to and Intercom to manage conversations, grab site visitors' attention with a chat widget, and track progress.
7. Use an Outsourced Sales Team
Outsourcing your sales team can be a powerful tactic to handle your sales efforts and hit your target sales numbers. You can also reduce costs, increase efficiency, and tap into specialized expertise.
An outsourced team can begin generating sales quickly without the need for lengthy hiring and training processes. They can also take on tasks such as appointment setting, cold calling, data entry, and CRM cleanup. This way, you can focus on what matters most.
Outsourcing allows your business to adapt to changing market conditions or sales trends without costly internal restructures. Moreover, an outsourced sales team is held to performance metrics and KPIs for sales. This can drive better sales performance and ROI for your business.
Increase Online Sales and Grow Your Business with Magic
Optimize your sales team's effectiveness and productivity to close more deals and get better ROI. With proven ‌sales tactics, such as diversifying leads, building relationships, and automating work, you can succeed and grow your business today.
Our remote team can handle a wide range of sales outsourcing tasks, such as lead generation, qualification, and inbound/outbound calling.
Magic's remote workforce is chosen from the top 3% of talent and uses Magic AI to get work done. You can offload work to a virtual sales assistant or build your own outsourced sales team in less than a week!
Easily scale as you need and pay as you go to grow your business. Book a call now to find out how we can help you increase online sales.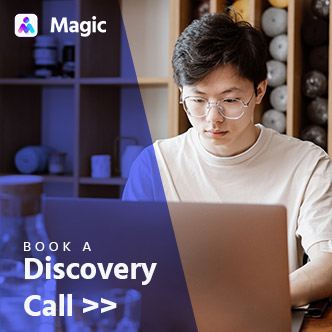 Match With a Vetted Virtual Assistant in 72 Hours!
Magic offers a frictionless way to source and qualify the right virtual assistant for your business so you can get things done fast and efficiently.