Sales performance is critical in any business as it directly impacts revenue and growth. To be successful in sales, you need to be productive and efficient with your time and resources.
With constant pressure to meet targets and close deals, sales work can be tough. But you're not alone! Many sales professionals face obstacles that often hinder their success. So, knowing how to manage these sales challenges effectively is essential.
But what if you're stuck in a sales slump? Don't worry! We'll help you identify and overcome the top five sales roadblocks that impede your success.
Whether you're a sales expert or just starting, learn how to boost your sales productivity to hit your target sales and KPIs. Let's dive in!
Key Takeaways:
Sales performance impacts revenue and growth, so your team should be productive and efficient with your time and resources.
Throughout their day-to-day work, your sales team may face sales challenges. These include targeting the wrong leads, not listening to customers, standing out from the competition, building relationships, and having an inefficient sales process.
Investing in sales as a service (SaaS) solutions and outsourcing sales work can address roadblocks and boost overall sales productivity.
Top 5 Sales Challenges for 2023
Sales roadblocks are challenges your sales team may encounter daily. These can impede sales performance by reducing the number of sales opportunities, the quality of sales interactions, or the motivation and focus of your sales team. Let's look into the five most common sales challenges you may face in 2023: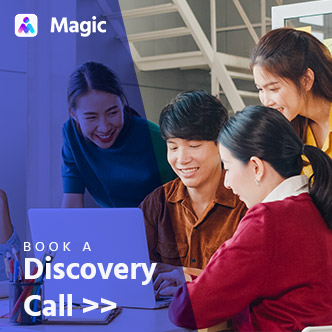 Customize Your Virtual Team Based on Your Needs
Get a team of qualified virtual assistants through a customized hiring funnel to easily fill in work gaps.
Pursuing the Wrong Leads
In sales, many tend to focus on lead quantity over lead quality. While your chances of closing can get higher with more leads, it can exhaust a lot of time and resources.
Pursuing the wrong leads can be counter-productive. These leads can be people who don't need your product or don't have the decision-making power to buy it.
Focusing on lead quantity over quality leads to many dead-end leads, missed opportunities, and a lower conversion rate. This can also create a frustrating and unproductive sales interaction that can damage your brand image.
How to Address This:
Be strategic on how to generate leads to boost your sales productivity. You must determine your target audience and personalize the message to them. Ensure you thoroughly research the account and include a clear call to action, no matter the medium.
People are more likely to become paying customers if they show interest in your product. So, these people are the ones you should focus on. They can be those who open your emails or sign up for free trials.
Having a Sales-First Approach
So, you have enough qualified leads in your sales funnel—now, what? Often, the sales team moves forward with how to sell to these prospects. For instance, sales reps would highlight the price instead of value or features rather than benefits.
However, this can do more harm than good as there's no room to identify ‌customer pain points and motivations. Even if you have a sales-qualified lead, the conversation should always be based on the buyer and how they want to buy.
How to Address This:
Familiarize yourself with customer-centric selling concepts to transform your sales performance.
For instance, listen more to buyers instead of talking too much. This can form an authentic connection with your prospects as they see you genuinely want to help them rather than take their money.
To adopt a buyer-first sales approach, research your buyers and tailor messages to them.
Sticking Out in a Crowded Market
Businesses stand out by having something valuable to offer, and sales teams need to communicate that value as accurately as possible. That said, standing out from the competition tops the sales challenges salespeople face in a survey by Hubspot.
If you're competing with products that serve the same purpose, your sales process can get complicated. Your sales team will have a hard time convincing potential customers to buy from your business. This can lead to a lack of interest in your product, resulting in subpar sales KPIs.
How to Address This:
Understanding how your product works is the best thing you can do to stand out from your competitors. You should also research buyer personas, direct competitors, and how they're setting themselves apart in the market.
From there, you can create sales tactics, such as focusing on unique features or benefits, offering competitive pricing, or providing good customer support. Make sure that these differentiators are well-communicated to spark interest in your prospects.
Engaging and Building Trust with Prospects
Keeping your prospects engaged and earning their trust are sales roadblocks that can feel inevitable.
Maintaining a prospect's attention and confidence throughout the sales cycle is hard. It's even harder to reignite their interest and close a sale. Usually, these sales challenges are caused by many different factors, such as:
The lack of information on a product or business
Queries and issues not addressed promptly
Too persistent sales reps
How to Address This:
To deal with these sales challenges, communication and building rapport should be executed efficiently.
The sales process can be lengthy, and prospects may become distracted or lose interest. So, focus on building relationships with prospects and giving prompt and transparent answers to their questions. You should also provide regular updates, share relevant content, and create personalized follow-up strategies to meet their needs.
Similarly, don't bombard your prospects with messages. Instead, create an online resource that they can explore.
Inefficient Sales Process
Without the right tools and processes, your sales performance will suffer.
For example, an inefficient sales process can make it hard to prioritize leads, leading to missed opportunities. It can also cause delays in follow-ups with prospects or long response times to customer queries, resulting in lost sales.
Internal inefficiencies can manifest in many different ways. One of the most apparent sales roadblocks is the lack of automation and delegation. Tasks like lead generation, data reporting and analysis, and customer management can eat up your team's time and effort.
How to Address This:
With a lot of competitors in the market, creating a strong sales process is more important than ever. Investing in sales as a service (SaaS) solutions can help automate parts of your sales process. This includes setting up the best sales CRM for your team for contact management, opportunity tracking, and sales pipeline management.
It also helps to delegate routine work such as prospecting, sales calls, data entry, and sales reporting. This can free up time for your sales team to focus on higher-value tasks like building relationships with prospects.
Boost Sales Productivity with Dedicated Outsourcing Services
Take some of the load off your team with dedicated outsourcing services to improve your sales performance.
By outsourcing tasks such as admin work, data entry, and lead generation, your sales team can focus on high-value activities like building relationships with prospects and closing deals. It's also a great way to combat sales challenges, streamline processes, and avoid wasting time and resources.
Dedicated outsourcing services provide access to specialized skills and expertise that may not be available in-house, such as sales analytics, automation, or CRM management.
Sales outsourcing is also more cost-effective than hiring in-house workers, especially for tasks that don't require full-time attention. So, it's a lot easier to boost sales productivity and scale your sales efforts as needed!
Improve Your Sales Performance with Magic!
High sales performance means increased revenue and profitability, which is critical for your long-term sales success. It not only impacts your bottom line but also serves as a reflection of customer satisfaction and loyalty, as well as the effectiveness of your sales tactics.
Boost your sales productivity with Magic! Get an outsourced SDR or build a sales team from scratch. Either way, Magic can help you achieve more effective growth by outsourcing sales tasks, freeing up your team's time to close more deals.
Magic provides a flexible remote workforce to handle a wide range of functions, from lead generation to CRM management. Scale quickly with dedicated outsourcing services, starting at $10/hour. Talk to us about your sales roadblocks and how we can help!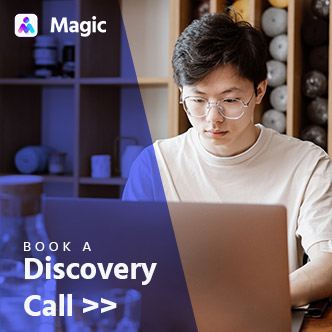 Match With a Vetted Virtual Assistant in 72 Hours!
Magic offers a frictionless way to source and qualify the right virtual assistant for your business so you can get things done fast and efficiently.