Sustainability has become a prime concern for more and more business owners,  leaders, and  buyers. This has opened pathways for adding clean energy including wind and solar power into the electric grid. With the rise of green hydrogen, advanced batteries, and other next-gen tech, a renewable energy business can grow and attract stakeholders and consumers.
Getting customers is only half the challenge. There's always the question of how to keep them coming back to do business with you. Building customer relationships in the renewable energy sector entails knowing your market, understanding their needs, and joining the conversation.
Understanding the Renewable Energy Market
To build customer relationships effectively you must first know your target market. In 2021, the global market size for renewable energy was valued at $768.9 billion. From 2022 to 2030, it's expected to rise at a compound annual growth rate (CAGR) of 16.6%.
On the other hand, the US renewable energy market has a 15.1% CAGR. It is driven by social policies and plans along with the surplus of biomass feedstock. The government's emission regulations also raised the number of renewable energy plants in the country.
As a whole, the renewable energy market commonly follows a lifestyle of health and sustainability (LOHAS). This includes supporting businesses whose values align with their own advocacies. Here are some of their key characteristics:
Value for personal and community health
LOHAS consumers seek products and practices that can help their well-being. This can come in the form of natural and organic products, alternative medical care, and other healthcare approaches.
A central part of the green market is being open-minded. LOHAS buyers are open to trying new things, hearing different viewpoints, and exploring sustainable choices for the sake of the future.
Environmental sustainability
LOHAS shoppers pay attention to the environmental impact of the products they consume. This includes how they are made, what they are made of, and how to dispose of them after use.
Understand your customer journey to guide prospects in a series of carefully planned-out interactions. There are three types of customer journeys that you should take account of:
Transactional – a short-term contact wherein the two parties simply do business with each other and each sale is a separate exchange
Relationship – customer contact is frequent so a business aims to improve customer retention and loyalty through personalized marketing
Value Add – modeled after human relationships that aims to turn strangers to high-value customers and brand promoters, as well as create a steady flow of customers
Doing so also allows you to pinpoint customer pain points and offer ways to solve them. Over time, this contributes to a positive customer experience that builds and maintains your relationship with your clients.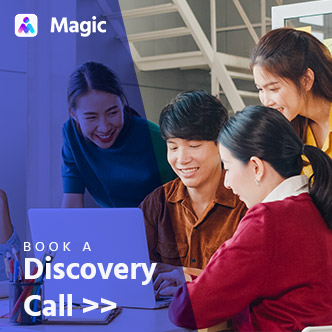 Customize Your Virtual Team Based on Your Needs
Get a team of qualified virtual assistants through a customized hiring funnel to easily fill in work gaps.
Catering to Your Customers' Needs
Once you understand your target market, you can find out how you can meet their needs in the best way possible. Then, you're able to create strategies to better connect with prospects and current customers of your renewable energy business.
Below are ways in building customer relationship with both prosumers and consumers of renewable energy:
Use the Right Digital Tools
Digital models are a more customer-centric approach than traditional business models. This is because they are normally more flexible and customizable for consumers and prosumers.
On top of that, adopting the right digital tools and business models will help lower some of the most common barriers to energy investment. It can include limited funds, steep upfront costs, or a lack of control over energy use and performance.
For example, ENGIE Energy Access provides solar energy solutions to small businesses, farmers, and households in South Africa. People in remote places have no access to banking services, making it hard for them to get reliable and cheap electricity.
As an answer, the renewable energy business offers alternative payment options such as their Pay-As-You-Go (PAYGO) contracts. They also embrace the use of cryptocurrency and blockchain technology for universal access to electricity.
Meanwhile, Ogarniamprad.pl, an energy trading platform in Poland, offers real-time actions for users to buy and sell electricity without a middleman. This gives them control over the resources that can generate energy.
Ensure Agent Quality
Start building customer relationship by letting your target audience know that you care and listen to them. Customers expect clear solutions to their concerns, whether those concerns are simple questions or issues with your product.
Your customer service agents must know the ins and outs of your business, products, and the basics of renewable energy. Provide them with the skills and tools to succeed, including service training and scripts, and a CRM database.
Keep your customer support team up to speed with any changes to the operations or process. An escalation process should be in place to avoid bouncing clients from one team to the next without resolving their concerns.
Ensure a positive customer experience to encourage repeat transactions and even gain referrals. Otherwise, you risk buyers going to your competitors or other alternatives in the renewable energy market.
A top notch customer support team will also go the extra mile by getting feedback and running surveys. Such customer feedback and data will provide insights into what you can improve in your business.
Join the Conversation
It's not enough to just listen to your customers. You also need to join the conversation in the industry.
Prosumers and consumers in the renewable energy market pay attention to every detail. They scrutinize materials, source processes and disposal options. They also check for license marks and labels to know if a product meets eco-standards. On a similar note, they eagerly discuss new developments and practices in sustainability.
This is where you can step in as a renewable energy business. Go to where people already spend time and engage with the community online. Doing so will help promote your brand as a reliable authority.
For instance, a blog on your website can be an avenue for posting news and updated studies to spark discussions. You can also take advantage of online spaces to build a community. Some channels you can expand into are YouTube, Facebook, LinkedIn, and even podcasts.
You want to deliver valuable content that will connect with your target audience's values. This messaging will help promote your business and get loyal customers who can advocate for your brand. With prosumers becoming active players in renewable energy, LOHAS consumers will go for the brands that speak for and with them.
Add Magic in Building Customer Relationships
Going green can greatly impact businesses looking to make an impression; however, building customer relationships while running your renewable energy business can eat up a lot of your time, money, and effort. Get more things done by offloading tasks to a virtual assistant.
Tap into Magic's remote workforce and get matched with a qualified virtual assistant based on your needs. Need more manpower? Magic can also build a remote team of virtual assistants to help you in different aspects of your business.
With Magic, you can make sure you're connecting with your customers in every way possible while also saving on costs. Here are some of what we can do for your renewable energy business:
Customer Support
To win lifetime buyers, you have to be open and caring to your customers. Keep your customer support services running seamlessly with a Magic Virtual Assistant. They will provide backend support by taking on tasks such as:
CRM database management
Preparing customer spreadsheets and keeping online records
Handling tickets across phone, email, and chat support platforms
Following up with clients and customers ("Thank you" messages, reminder emails, etc.)
Administrative Work
With a virtual assistant, you can cross tasks off your to-do list that would normally eat up your time. This gives you the flexibility to focus on prosumers, backers, and partners for your renewable energy business. Some of the tasks you can delegate to your Magic Virtual Assistant include:
Transcription
Research and data work
Email management
Calendar management
Appointment setting
Project documentation
Recruiting sourcing
Shipping and delivery tracking
Sales
You can't start building customer relationship without having clients for your business. Get paying customers by generating sales leads. Boost the productivity of your sales team with the help of a Magic Virtual Assistant in:
Cold calling
Data scrubbing
Handling inbound and outbound calls
Qualifying and processing leads
Following up on prospects
With Magic, you don't have to go through the hassles of hiring. We have pre-vetted and trained virtual assistants who can cater to your business demands. Just tell us what you need, and we'll do the rest for you.
Learn more about our hiring process for more info.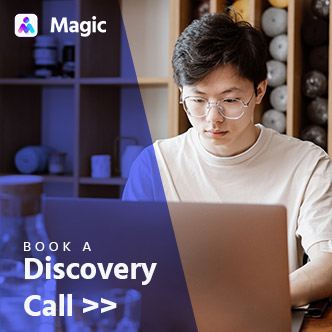 Match With a Vetted Virtual Assistant in 72 Hours!
Magic offers a frictionless way to source and qualify the right virtual assistant for your business so you can get things done fast and efficiently.