Customers pay for experiences and the numbers back it up. Recent research from PwC shows that customers are willing to pay, on average, 16% more for products and services from brands that deliver exceptional experiences. The majority are also more willing to share personal data with companies with excellent service.
If you want to deliver those profit-driving experiences, it's imperative that you invest in customer management.
Customer management covers all systems and practices through which your company interacts with existing and prospective customers. It spans customer experience management, customer service processes, CRM practices and software, and messaging involved in sales and marketing⁠, among other things.
As a function cultivated across multiple departments, customer management may seem daunting, but there are small steps you can make today to start improving. This article will cover the basics of improving your customer management, including some initial steps you can take to elevate your customers' experience of your brand.
Key Takeaways:
Customer management covers all systems and practices through which your company interacts with existing and prospective customers. It spans customer experience management,customer service processes,
You can break customer management tactics down into three broad categories: identifying needs and preferences, managing interactions, and analyzing data.
Customer management helps with acquiring new business and increasing lifetime value, making it a viable strategy for long-term growth.
What Is Customer Management?
Customer management is the practice of measuring the relationships your company has with its customers.
As customer management spans the entirety of a client's or prospect's experience with your business, there are quite a few aspects to consider. Customer management includes three broad categories: identifying customer needs and preferences, managing customer interactions, and analyzing customer data.
Identifying Customer Needs and Preferences
Providing an ideal experience means understanding actual customers, including what motivates people to seek out your product or service, as well as what might stop them from buying it.
This step of customer management includes researching your market⁠—including your competitors⁠—and finding your business' position in it. This information should determine how you craft your brand messaging, how you design or package your products and services, and what features you focus on.
Managing Customer Interactions
Managing customer interactions is probably what first comes to mind when talking about customer management. It covers all touch points with customers, ranging from marketing communications to sales interactions to customer service escalation management.
Both customer support and technological improvements can help your business improve your customer interactions. Well-trained staff⁠ and refined protocols⁠ can lead to satisfying and memorable experiences. Optimized platforms, such as self-service channels, customer service ticketing systems or online technical support can also increase convenience.
Analyzing Customer Data
High-quality customer data is essential for making focused improvements in other aspects of customer management. Good customer management software can help, as can analytics from touch points such as web pages and social media. Good data also relies on proper collection and analysis practices, including standardized measures and customer satisfaction metrics.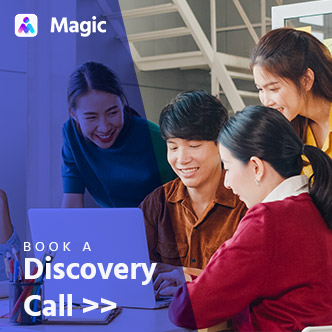 Customize Your Virtual Team Based on Your Needs
Get a team of qualified virtual assistants through a customized hiring funnel to easily fill in work gaps.
Why Is Customer Management Important?
Customer management is deeply connected with sales. Good customer management can lead to higher close rates, better customer retention, and even stronger marketing through social proof and word of mouth⁠—all of which lead to revenue and growth.
Improved Customer Experience
These days, customer experience relies a lot on knowing your customers well, and using that knowledge to make things easier for them. Most customers are willing to pay more for services when the companies behind them personalize services (90% of customers), don't require them to repeat information (92%) or deal with them through their preferred channels (93%), as shown by research from ZenDesk.
Customer management, when properly implemented, can help you provide those flexible, frictionless experiences and focus on processes and channels that are important to your customers.
More Efficient Processes
Customers have high expectations. The more efficient your customer management systems are, the more likely you are to meet those expectations while staying within your budget.
There are many strong options for customer management that build on good data, optimized web platforms, and effective use of multiple online channels. Online help desks, knowledge bases and CRM services are all widely used by high-growth companies (HubSpot) and can either be outsourced or developed in-house.
Competitive Advantage in the Market
With many companies falling short of customer expectations, good customer management provides an opportunity to stand out. About 7 in 10 customers have made purchasing decisions based on the quality of a company's service (Salesforce). That's a significant opportunity to capture prospects who might otherwise have gone to your competitors.
Increased Revenue and Profitability
As you attract and retain customers and improve your company's efficiency, you'll increase revenue. Customer management improves company growth by attracting new customers and improving overall lifetime value. This makes it a reliable strategy for sustained development.
How to Improve Your Customer Management
Here are some practical starting points for boosting your customer experience management.
Create a Brand Identity and Key Messages
Any time a prospect or customer interacts with your brand, you want to be in control of the experiences they have. The goal is to leave a positive impression⁠ but before that, you'll want them to remember who you are.
A brand identity encompasses all the elements you use to present your brand to people. The most evident elements include your brand name and logo. Other basic elements include colors and typography that you might use to present these. A strong brand identity promotes brand recognition and recall.
Related to this are key messages. Key messages are statements you want people to associate with your company, products and services. One example of key messaging is a focus on sustainability: it's popular among consumers these days and a number of brands that focus on it, such as Patagonia, have cultivated a loyal customer base by living up to it. Alternatively, you can also have key messages related to specific offerings and what they can do for people.
Key messages should be in your advertisements, online profiles, marketing and product copy, and sales material. It takes consistency for your messages to make their mark.
Improve Customer Segmentation
Convenience is a big deal for most buyers and providing convenience often means understanding where they're coming from. With good customer segmentation, you'll be meeting most of your prospects on the channels of their choice, while sending the right messages at the right time.
In addition to demographic or geographic segmentation, you can create segments on an array of other qualifiers, such as:
Psychology: This includes interests, attitudes and values. These might help predict how someone will use your products or what sort of features they'll prioritize.
Skill: It can be useful to adjust messaging or offers based on a prospect's existing level of skill with your product/service or others of its type. This can include creating negative personas if there are people with too much or too little skill to fit into your market.
Needs: If there are certain deal-breakers that pop up a lot among your prospects, it's a good idea to use this as a segmenting filter.
Value: Average deal or lifetime value is another way to group prospects. Look for patterns in customers that spend the most, and refine your processes to target them or keep them around.
Invest in Personnel
Finally, invest in the people who'll implement all this, as well as the training and tools they'll need to do it well. Centralized but accessible knowledge, well-defined customer relationship management processes, and effective use of automation can all help your team excel.
Of course, it's also important to be adequately staffed. Consider outsourcing or remote hiring as a means of supplementing conventional hires. Outsourcing customer support can be especially effective for increasing your team's ability to manage customers across regions and time zones.
Focus on Better Customer Management with Magic
Customer management is something to build on bit by bit. Many refinements will require a period of preparation first and with so many moving parts, customer management relies on your team being properly aligned and coordinated.
Magic can help you gain access to the talent and resources you need to improve your customer management. We can find you remote workers to handle customer-facing roles, or to help keep your team in sync with each other. Let us know what sort of assistance you need, and we'll find the right people for you.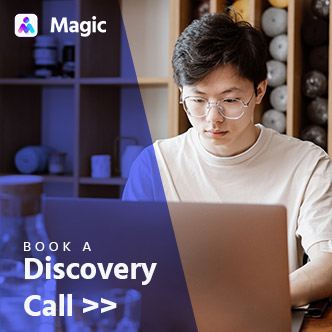 Match With a Vetted Virtual Assistant in 72 Hours!
Magic offers a frictionless way to source and qualify the right virtual assistant for your business so you can get things done fast and efficiently.