Finding innovative strategies to maximize return on investment (ROI) is essential for business growth. One emerging trend that has gained significant attention is Sales-as-a-Service (SaaS). This approach offers businesses the opportunity to outsource their sales operations to specialized teams, potentially unlocking new avenues for success.
Let's explore what Sales-as-a-Service is, its benefits, and how it can help increase your ROI.
Key Takeaways:
Sales-as-a-Service (SaaS) involves outsourcing sales operations to specialized teams, leading to cost savings, minimized overhead costs, and access to specialized sales skills and expertise.
SaaS provides businesses with comprehensive sales support, advanced technology and tools, and the flexibility to scale up or down.
Other benefits of sales-as-a-service include improved sales performance, better lead generation and management, and increased sales and revenue.
The future of sales-as-a-service is promising, with advancements in technology expected to further enhance sales capabilities.
What is Sales-as-a-Service?
Sales-as-a-Service, or SaaS, is the practice of outsourcing sales operations to external outsourcing companies. These providers offer a range of sales-related services, including lead generation, prospecting, customer acquisition, and account management.
By leveraging the expertise of these specialized teams, businesses can streamline their sales processes and focus on their core competencies, such as networking or improving their product.
The SaaS market has experienced rapid growth in recent years. With businesses increasingly recognizing the value of outsourcing non-core activities, the demand for outsourced sales services has surged.
Companies specializing in Sales-as-a-Service have emerged to meet this demand, offering tailored solutions to address the unique sales challenges that businesses face.
What's more, Sales-as-a-Service has proven to be effective across various industries:
Technology startups often lack the resources and expertise to build and manage an in-house sales team. By outsourcing their sales operations, these companies can access experienced sales professionals who understand the unique complexities of selling tech products or services.
Healthcare organizations can benefit from Sales-as-a-Service by tapping into the expertise of sales teams with deep industry knowledge. These teams can navigate the complex healthcare landscape, establish relationships with key stakeholders, and drive sales growth.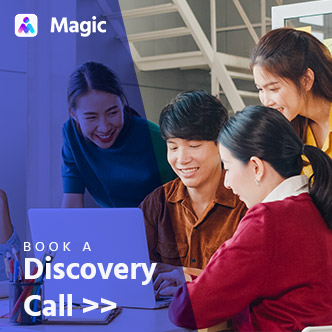 Customize Your Virtual Team Based on Your Needs
Get a team of qualified virtual assistants through a customized hiring funnel to easily fill in work gaps.
Benefits of Outsourcing Sales
Now that we've covered what Sales-as-a-Service is, let's look at some of its benefits. SaaS is one way to outsource your sales operations and has many advantages, including:
Access to Sales Skills and Expertise
SaaS providers employ sales professionals with specialized knowledge and expertise in various industries. By leveraging these skills, businesses can benefit from industry-specific insights and advanced sales tactics.
Cost Savings
SaaS saves businesses money in a few ways:
Outsourcing sales operations can significantly reduce costs associated with hiring, training, and managing an in-house sales team.
By relying on an outsourced sales team, businesses can have a leaner in-house team.
SaaS providers offer comprehensive sales support, including lead generation, appointment setting, and customer relationship management (CRM). These services ensure a smooth sales process from initial contact to closing the deal.
With sales outsourcing, businesses can avoid the costs of office space, equipment, and other overhead expenses associated with maintaining an in-house sales operation.
Flexibility to Scale Up or Down
Sales outsourcing companies provide businesses with the flexibility to scale their sales efforts according to market conditions and business needs. Moreover, SaaS providers offer flexible pricing models, allowing businesses to scale their sales efforts.
Whether expanding into new markets or adjusting sales strategies, SaaS providers can adapt quickly to support these changes.
Increased Sales and Revenue
Ultimately, the goal of Sales-as-a-Service is to drive sales growth and increase revenue. By leveraging the specialized skills, resources, and technology offered by sales outsourcing companies, businesses can tap into new markets, accelerate sales cycles, and achieve higher conversion rates, resulting in a significant boost to their ROI.
Check Out Our Guide: A Complete Guide to Inside Sales Outsourcing
Improved Sales Performance
Last but not least, businesses can expect improved sales performance with a specialized outsourced team that can employ strategies and tactics to identify and qualify potential customers. Their lead generation expertise ensures a steady flow of high-quality leads, enabling businesses to focus their efforts on nurturing and closing deals.
The Future of Sales-as-a-Service
All things considered, we'll continue to see a rise in outsourced sales teams, especially during slow markets. The flexibility, cost-efficiency, and access to specialized expertise offered by SaaS providers make it an attractive option for businesses of all sizes and industries.
With advancements in technology, such as artificial intelligence and machine learning, SaaS providers are already leveraging these tools to further enhance their sales capabilities. For example, all of our remote SDRs are equipped with Magic AI, our proprietary GPT tool that allows them to work faster and more efficiently.
By and large, Sales-as-a-Service presents an enticing opportunity for businesses to increase their ROI by leveraging specialized sales expertise, advanced technology, and cost-effective solutions.
So, by outsourcing your sales team, you can streamline your processes, optimize resource allocation, and achieve higher sales performance, ultimately leading to increased revenue and business growth.
Get started today to learn more about Magic's outsourced sales services.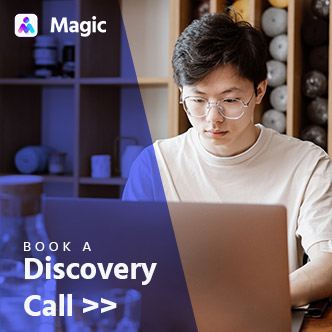 Match With a Vetted Virtual Assistant in 72 Hours!
Magic offers a frictionless way to source and qualify the right virtual assistant for your business so you can get things done fast and efficiently.