You must spend money to make money. But how is an investment impacting your bottom line? Well, you need to calculate ROI to know.
Return on investment (ROI) provides a benchmark for setting business goals and strategies, especially in sales. Understanding how to calculate ROI allows you to improve your sales tactics and maximize your sales performance.
Doing so can take a lot of time and effort. But, a sales outsourcing team can provide the expertise and data you need to gain insights into your ROI.
Key Takeaways:
You can improve your sales tactics and boost your sales performance by calculating your ROI.
To calculate ROI, divide net income by the total investment cost.
ROI is a simple and globally recognized metric that aids decision-making, goal alignment, and long-term planning.
Sales outsourcing can calculate your ROI to help you improve your sales goals and strategies.
How to Calculate ROI
ROI compares your earnings rendered by an investment to the amount you spent on it. In short, it lets you know how much money you're making or losing.
If the money rendered surpassed ‌costs, it could signal business growth. Meanwhile, a negative ROI is risky, and the project or purchase may need to be improved or ceased.
The return on investment formula is:
To give you an idea, let's say you hire a sales outsourcing team for $100,000 for one year. Within that time, they earned $400,000 for your business.
In this case, the gain from the investment is the revenue rendered by your outsourced sales team, which is $400,000. Then, the cost of investment is the money you paid for the outsourced sales services, which is $100,000.
So, we get:
This means that you received a 300% ROI in outsourcing sales for your business. Or, for every dollar you spent, you made $3.
5 Benefits of Calculating ROI
Understanding how to calculate ROI will help you accelerate business growth in many ways. In a nutshell, your ROI helps you make informed decisions and achieve goals efficiently.
Here's why you should calculate ROI:
1. It's Easy to Use
The return on investment formula is simple to compute your financial gain. It provides a clear and concise way to evaluate your project's effectiveness. This way, you can compare different investments and choose the option that offers the best return.
2. It Provides Insights for Long-term Planning
You can use ROI to measure profits over different periods, which helps assess long-term plans. This helps you set easy targets and clear benchmarks to quickly determine if you're hitting them.
3. It Lets Teams Align Goals
ROI lets your teams measure how effective their work is toward achieving a common goal. For example, you can calculate the ROI of your teams in maximizing profitability. High ROI from an outsourced SDR allows your sales team to work with marketing in finding and nurturing leads.
4. It's a Globally Accepted Metric
The ROI formula is used and recognized by investors and stakeholders worldwide. This means quick and easy comparisons with industry benchmarks and competitors.
It's an objective and data-driven performance metric that provides more accurate projections. This can also help your business build trust and credibility with investors and partners.
5. It Informs Hiring and Operational Decisions
Knowing how to calculate ROI allows you to assess the potential impact of business decisions on your profitability, preventing costly errors.
For example, ROI helps you pinpoint the most profitable business areas that you should invest in. You can then hire more employees or purchase new technology to optimize work processes. It also helps you decide on the effectiveness of modern business practices like outsourcing.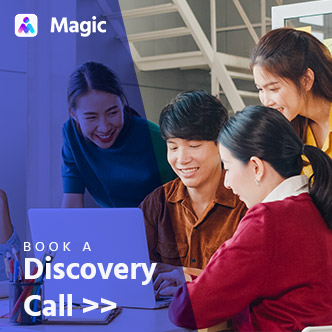 Customize Your Virtual Team Based on Your Needs
Get a team of qualified virtual assistants through a customized hiring funnel to easily fill in work gaps.
How Sales Outsourcing Can Help Measure ROI
Get quality work results without spending a lot of resources when you outsource your sales team. They can handle a wide range of tasks from lead generation to SLA preparation. This way, you can close deals more consistently and scale up fast!
An outsourced sales team can also calculate ROI for your business to compare the costs and benefits of your investments. They can provide customized ROI tracking and analysis based on your business's unique needs and goals.
They typically follow these steps on how to calculate ROI:
Step 1: Understanding Business Goals
Your outsourced team should understand your sales goals, including your products, target audience, and sales tactics.
Step 2: Defining Metrics
Your sales team will track and measure the metrics you defined to measure your ROI. This includes metrics such as lead generation, conversion rates, sales revenue, and customer lifetime value.
Step 3: Creating a Tracking System
The team can set up a tracking system to collect and measure the defined metrics. They can use client relationship management (CRM) software or other tracking tools you already use.
Step 4: Analyzing Data
The sales outsourcing team will assess the collected data to determine the impact of your projects or purchases. This includes identifying trends, patterns, and areas for improvement to optimize your sales process and reach higher ROIs.
Step 5: Customizing Reports
They can customize reports by highlighting key metrics and insights most relevant to your goals. It can also include visualizations such as charts and graphs.
Calculate ROI with Magic
Maximizing the return on investment formula is critical to measuring your business success accurately. It offers valuable insights into your strategies, software, tools, and hiring choices, allowing for informed resource allocation and improvements.
Optimize how you calculate ROI with sales outsourcing to get actionable insights that will transform your business process.
Hire an outsourced SDR or build a sales team from the ground up. Drive more effective growth with Magic by outsourcing sales tasks to save your internal team time and increase your bottom line.
Magic can provide a flexible and skilled remote workforce within a week, starting at $10/hour. Scale quickly with the top 3% of candidates who go through training and have access to our custom Magic AI. Get started by booking a call now!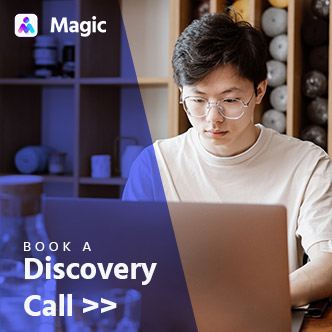 Match With a Vetted Virtual Assistant in 72 Hours!
Magic offers a frictionless way to source and qualify the right virtual assistant for your business so you can get things done fast and efficiently.