As a business owner, you have a lot on your plate. You want to make strategic decisions for your business but may also find yourself spending too much time on admin tasks that take away from your more important responsibilities. Outsourcing is a strategic solution for companies looking to cut costs, improve productivity, and increase revenue.
From administrative tasks to customer support, you can delegate various tasks and functions to outsourcing companies. This delegation frees up you and your team to focus on more important core business functions.
So, what is outsourcing? Let's look at the definition, its different types, benefits, and more. This guide will provide all the knowledge you need to make informed decisions about this cost-effective hiring solution.
Key Takeaways:
Outsourcing is a strategic solution for hiring a third-party company to work for your business. This can be for any business size, such as small or mid-sized enterprises (SMEs), startups, and big companies.
From administrative tasks to customer support, you delegate various tasks and functions that your in-house staff usually manages to outsource companies.
Both insourcing and outsourcing services have their pros and cons. Business owners can determine the best options for them based on their needs, budget, and resources.
What is Outsourcing?
Outsourcing is the practice of hiring a third party to perform tasks or provide certain services that the business's in-house workers usually do. In most cases, it fills work gaps or offers extra help for fluctuating workloads.
Business outsourcing allows for cost savings and operational improvements, which can greatly benefit any business size, such as small or mid-sized enterprises (SMEs), startups, and big companies.
With outsourcing, business leaders and their teams can focus on the core aspects of the business. Outsourcing services also give way to rapid growth and business development.
Outsourcing vs Insourcing: What's the Difference?
To further our discussion on what outsourcing is in business, let's compare it to another hiring practice: insourcing. The main difference is how work is delegated between different people, departments, and companies for strategic purposes.
Insourcing is the process of assigning a task or project to a person or department within the business instead of hiring an external party. On the other hand, outsourcing involves an outside person or company not affiliated with the business doing a certain task or taking on a specific role.
Both insourcing and outsourcing have their pros and cons. It's up to you to decide which is best for your business.
For example, a company with an existing marketing team might opt to insource the promotion of their new product because ‌employees have a more in-depth knowledge of the new product than those outside the company.
Meanwhile, a business may assign accounting or admin work to outsourcing firms so the in-house team can focus on more value-adding activities.
Read More On This Topic: Outsourcing vs Insourcing: Which is Best for Your Business?
Types of Outsourcing Business Models
As we dive deeper into the definition of outsourcing, we'll look into the different business models in the market. There's a wide range of services you can outsource based on your business needs and preferences.
Location-Based Outsourcing Business Models
When asked "what is outsourcing," many people think of getting remote workers from a different country, but that's just one outsourcing option!
Three common types of location-based outsourcing business models exist: offshore, onshore, and nearshore.
Offshore Model
Offshore outsourcing is when a business hires an outsourcing firm from a remote location to meet specific requirements and save money. While working with an international team will take some getting used to, many business owners prefer this option because you gain access to global talent and give your business an edge in the market.
Onshore Model
An onshore model is when an outsourcing company is in the same country as the businesses they work with. This enables a business to work with people from their location, especially if employees can only meet the requirements in that location.
For example, a business may outsource HR processes in their same country or region. This way, they know about ‌local labor laws and can help the organization hire people in the same area.
Nearshore Model
A nearshore model is when outsourcing is done through a service provider in a nearby country or region. For some businesses, a nearshore model could be the best of both worlds because you can reduce costs by hiring an international team but still work with people who share your cultural similarities.
Relationship-Based Outsourcing Business Models
In this business model, outsourcing is the working relationship between a business and a service provider. Here are three types of relationship-based outsourcing business models:
Project-Based Models
Project-based models are when a business hires an outsourcing firm to finish a task or project at an agreed rate. The contract lasts based on mutual agreement unless the two parties decide to extend it. Some of the most common assignments for this model include web design and software development.
A Dedicated Team
Having a dedicated team is one of the most commonly used outsourcing business models. This is when a business hires a third-party team to work exclusively on a specific project, function, or process. For example, many businesses have a dedicated team to outsource customer support.
Staff Augmentation
Also known as a team extension, staff augmentation is when a business outsources help to support its workforce. Businesses can use staff augmentation as a temporary solution for fluctuating workloads or a permanent one to fill in gaps in business operations. Staff augmentation can help with sales, marketing, and IT services (among others).
On-Demand Outsourcing Business Models
This outsourcing business model is when a business assigns a central operational business process to an outsourcing firm. Here are some examples of on-demand outsourcing business models:
Business Process Outsourcing (BPO)
Business process outsourcing (BPO) is a popular outsourcing business model in which a business shifts tasks from its internal team to a third party. BPO includes essential business tasks such as sales, customer support, accounting, and IT.
Knowledge Process Outsourcing (KPO)
Knowledge process outsourcing (KPO) is the process of outsourcing services that require technical knowledge or problem-solving. Businesses hire a highly skilled and specialized workforce that costs less than in-house staff.
Business Intelligence Outsourcing (BI)
Business intelligence outsourcing (BI) is when a business turns to an external company for its data analytics and reporting needs. The goal is usually to get insight or find new opportunities to make profitable business decisions.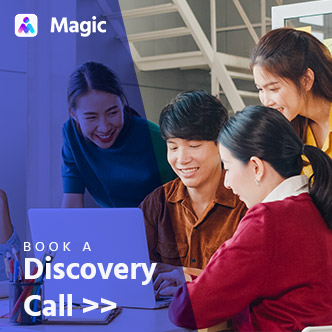 Customize Your Virtual Team Based on Your Needs
Get a team of qualified virtual assistants through a customized hiring funnel to easily fill in work gaps.
5 Main Benefits of Outsourcing
Outsourcing can provide many advantages to your business, especially if you want to accelerate business growth. Here are some of the most important benefits of outsourcing:
1. Lower Overhead and Operational Costs
One of the top reasons companies outsource is the substantial cost savings compared to hiring, training, and managing in-house staff. With outsourcing, the hiring process is faster and more efficient. Also, ‌a team of remote workers doesn't need office space, equipment, benefits packages, or training.
You can also get outsourcing services on an hourly or project basis to avoid wasting resources, especially during a recession. Many outsourcing firms also offer competitive rates to suit your budget.
2. Better Efficiency and Productivity
With outsourcing, you can improve your processes and get things done faster without sacrificing output quality.
Outsourcing companies provide high-quality work to boost productivity and streamline workflows. You can gain a competitive edge in your market with better business processes.
3. Improved Focus on Core Competencies
With an improved workflow, you and your team can focus better on core business functions. Services like business process outsourcing can free up more time for the things that matter most. With outsourcing, you'll find yourself saving time while also being able to focus on creating a better customer experience or growing your business.
4. Access to Specialized Skills and Expertise
Since there are many kinds of outsourcing business models, you can access remote workers who specialize in certain areas, such as accounting, sales, and IT. Also, if you opt for offshore or nearshore outsourcing services, you have a wider talent pool and a better chance of hiring the best people for the job.
5. Flexibility and Scalability
As outsourcing services are usually cheaper than insourcing, you can quickly scale your growing business as needed. This flexibility also allows for a remote workforce without committing long-term. Outsourcing makes your business more agile in adapting to the changing conditions, trends, and challenges in your market.
What to Know When Choosing the Right Outsourcing Company
Once you choose to outsource, you must pick the right outsourcing company. The goal is to work with a service provider that will meet your needs and help you reach your business goals.
Firstly, establish what services you need for your business, such as virtual assistant, sales, bookkeeping, and customer service. From there, figure out how many remote workers you need and for how long.
Next, check the market for outsourcing firms within your budget that offer the services you need. You should also check their quality and reliability regarding delivery times, error rates, and customer satisfaction.
Lastly, work with an outsourcing company that complements your communication style. The key to working well with outsourcers is to ensure that both sides communicate their messages clearly and that your outsource company values confidentiality, data protection, and liability.
The best part about working with an outsourcing company is that once you find the right one for your business, you can adjust, extend, or scale up your outsourced services. The possibilities are endless!
Magic Dedicated Outsourcing Services For Your Business Needs
In exploring the question "What is outsourcing," you get an idea of how it works, giving you insight into how you can take advantage of it in your business.
Outsourcing could be a great decision to help you save time and grow your company without taking on the risk and overhead of expanding your in-house team. Outsourcing has many benefits, including access to top global talent, greater flexibility, and cost savings.
Start your outsourcing journey with Magic's dedicated outsourcing services to transform your business processes, including customer support, sales, general admin, marketing, and more. Hire a remote team in less than a week and pay as you go with no contracts or hassle.
Get a flexible remote workforce across virtual assistance, sales, customer support, accounting, and AI. Selected through a multi-step screening process, Magic's skilled workers go through a multi-step screening process to ensure that you're getting top talent and quality results.
Get started now to grow your business!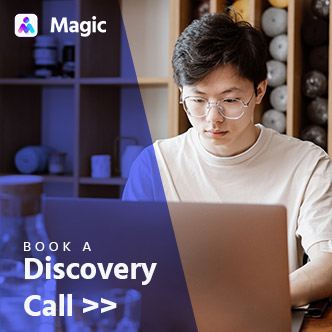 Match With a Vetted Virtual Assistant in 72 Hours!
Magic offers a frictionless way to source and qualify the right virtual assistant for your business so you can get things done fast and efficiently.