Client relationship management (CRM) helps you track and manage customer interactions and data. It's a useful software system to nurture and maintain leads and customers and provides better organization, efficiency, and time management.
With many options on the market, finding the best CRM for your needs can be challenging. To help you decide, we're highlighting the best CRM software for small business owners in 2023.
Key Takeaways:
Client relationship management can streamline and scale your work processes to better manage client relations.
Choosing the right CRM services for your team can improve productivity, drive sales, and grow your business in the long run.
Assess and review costs, features, usability, accessibility, and scalability to find the best CRM for small business needs.
How to Choose the Best CRM Services for Your Business
Before we review the best CRM for small businesses, let's take a look at the factors you should consider:
1. Product Features
Look into your current sales, marketing, or customer support process to see what you need in a CRM. Does it have lead and opportunity management, pipeline visualization, sales forecasting, etc. to help your sales team? Do you need email marketing and social media integration to streamline your sales process with the marketing team?
2. Ease of Use and Accessibility
The best CRM for small business owners and their teams should be easy to understand and use without extensive technical knowledge. This also includes integrations with other tools and software to streamline your process‌.
3. Affordability and Scalability
Are you looking for CRM for small teams or a growing organization? Small businesses need affordable CRM services so that they can scale and grow. It would also help to consider the cost of other integration tools or training. Service providers usually offer various pricing plans to suit your budget.
4. Customer Support and Training
Look for ‌a CRM with comprehensive customer support and training. This may be through extensive documentation, training resources, and support channels. Some CRM providers also offer dedicated account managers for faster and better resolution of issues.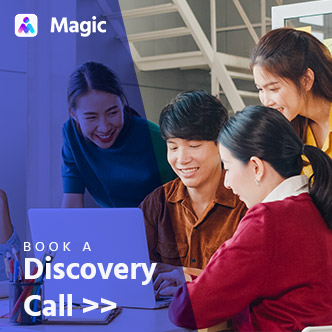 Customize Your Virtual Team Based on Your Needs
Get a team of qualified virtual assistants through a customized hiring funnel to easily fill in work gaps.
5 of the Best CRM Options for Small Business Needs
An efficient CRM is crucial for small businesses in streamlining and scaling their sales, marketing, and customer support processes. Get to know the best sales CRM services for small businesses in 2023:
1. Zoho
Zoho has remote-ready features that you can customize according to your team's needs.
This client relationship management software helps your team manage your sales pipeline from lead management to analytics. You can also integrate apps you may already use, such as Mailchimp, Google Analytics, and QuickBooks.
Zoho offers four pricing plans that start at $20 to $65 to unlock advanced features like Zia, a user-friendly AI assistant. That said, you can also try Zoho for free with limited use.
2. Salesforce
A good CRM for small business owners should be comprehensive, and that's what Salesforce is. It's an industry leader that offers an immense selection of customizable CRM services and solutions.
Salesforce boasts app integration with over 1,000 platforms like G Suite, Quickbooks, MailChimp, LinkedIn, and JIRA. It also offers advanced reporting capabilities and 24/7 remote tech support.
Pricing starts at $25/month with a 30-day free trial. Each pricing plan offers more key features you can customize to fit your business needs.
3. Monday.com
Need a project management solution with your CRM? Monday.com is the best CRM for small business owners looking for a highly versatile platform to streamline workflows like progress tracking and reporting, client communication, and sales analytics.
This CRM for small teams costs from $8 to $16 per month, but you can get a free individual plan with limited features. For large-scale operations, you can get a custom quote on advanced automation, analytics, integration, and priority support.
4. FreshSales
FreshSales gives you flexible control over your sales pipeline without disrupting your sales team's workflow. It's a cloud-based CRM with built-in tools to understand customers better and improve communications.
FreshSales has a forever-free plan with no user limit, which is rare among CRM services. You can upgrade and choose from the three paid plans it offers, ranging from $15 to $69.
5. Zendesk Sell
If you're looking for a CRM to supplement your entire customer life cycle, Zendesk Sell is your best bet. This web-based and mobile platform allows you to manage opportunities, leads, and customers in one dashboard with features.
It's also a great CRM for small teams with its Zendesk Support native integration for improved post-sale activities. Zendesk offers four pricing plans from $19 to $150, with 14-day free trials.
How to Manage Your CRM
A well-managed CRM is crucial to have accurate and easily accessible data for your sales team.
You can hire a client relations manager to build relationships with clients and understand their goals and needs better. They may also assist in lead generation and prospecting. With their help, your sales team can properly demonstrate to clients how your product is the solution to their needs. It also improves customer retention and builds loyalty over time.
Get more help with CRM management by hiring a remote sales outsourcing team. Let your team to focus their time and efforts on core functions and drive sales. Outsource work such as data entry and scrubbing, lead generation, and business development.
Magic is Your Client Relationship Management Secret Weapon
No matter what the best CRM for small business owners is on the market, always consider your needs and goals. Can it meet the demands and expectations of your growing business? Will it be easy to use and accessible for your team?
The right CRM and a skilled client relations manager can help you anticipate customer needs and target your efforts as needed. That said, you can support your internal team and maximize your sales potential with outsourced services.
Get qualified leads, save your sales team time, and scale up easily! Magic's remote workforce can handle tasks such as CRM management and cleanup, data entry, lead generation services, cold calling, and many more.
Book a call now to find out how you can transform your sales process with Magic!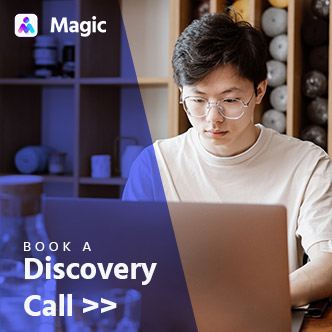 Match With a Vetted Virtual Assistant in 72 Hours!
Magic offers a frictionless way to source and qualify the right virtual assistant for your business so you can get things done fast and efficiently.