A strong sales team is vital for every business, big or small. From cold calling and lead prospecting to lead qualification and conversion, every cog in your sales machine must work. Because of this demand, many businesses opt for sales outsourcing to help their team work more efficiently.
Whether with a virtual sales assistant or an entirely outsourced sales team, streamline your sales process to ramp up its driving force in your business success. By outsourcing, you can build a strong team from the ground up or provide sales support to your internal team.
Key Takeaways:
Outsourced sales services boost productivity, save costs, and drive business growth. It provides access to specialized talent, allowing in-house staff to focus on their core business function.
Virtual sales teams handle various tasks such as cold calling, lead qualification, and CRM management. You can hire outsourced sales teams through referrals, job postings, third-party employment, or modern outsourcing services like Magic
What Is An Outsourced Sales Team?
An outsourced sales team is an external team you can hire to assist in sales functions, including lead generation, business development, and CRM database management. They can also act as sales development representatives (SDRs) who can help you establish and nurture relationships with potential customers.
You can hire on an hourly or project basis to help you with routine sales and administrative tasks. An outsourced SDR or sales team will help boost your profits when properly integrated into your operations.
10+ Ways An Outsourced Sales Team Can Drive Your Revenue
Delegating work means that your internal team can be more productive, opening up growth opportunities for your business. Before outsourcing sales, you should know what tasks you can offload so your in-house team can focus on their most important sales roles.
Here are various outsourced sales tasks you can delegate to drive your revenue:
1. Industry Research
Before starting your sales process, industry research is a crucial task that helps you gain valuable insights into the target market and identify potential leads or opportunities. It serves as a vital foundation for all your sales activities.
A virtual sales assistant can take on this task so you can have a dedicated focus on industry trends, market dynamics, and customer preferences using advanced research tools, databases, and industry reports. It also eliminates the costs of maintaining an internal research department
2. Lead Generation
The first step in the sales process is lead generation, where potential customers who have shown interest in your product are identified and nurtured. With sales outsourcing, you can ensure a consistent flow of top-of-funnel leads to start filling up your sales pipeline.
By outsourcing lead generation, you can access specialized talent who use advanced lead generation techniques, tools, and databases to generate high-quality leads efficiently. It also provides the flexibility to scale up or down since your lead gen needs can vary over time based on your goals, campaigns, or seasonal demand.
3. Cold Calling
Cold calling is a tried and true way to get sales leads. However, cold calling can be tedious, mainly because you need to nurture these leads into actual buyers. With outsourced cold calling, you can create a steady stream of prospects and give more attention and care to your current clients.
An outsourced sales team can reach out to potential customers to boost brand awareness and kickstart their buyer's journey. They can also help you create a well-crafted cold calling script that generates interest so you can build rapport and uncover potential sales opportunities.
4. Lead Qualification
While getting more leads is good, you should also ensure their quality for better chances of closing deals. There's a lot of data to sift through in lead qualification, but you can outsource this sales task to streamline your sales process.
Your virtual sales team can adjust to a lead scoring model, produce research and data profiles, and use the appropriate framework for your company. Then, they can give these qualified leads to your sales reps to further nurture them into paying customers.
5. Inbound and Outbound Call Management
Make sure you're always in contact with your current and prospective customers. Offload your inbound and outbound sales calls to build and maintain relationships with your clients. This type of sales support includes:
Answering phone calls from clients, partners, and other third parties
Conducting outbound sales calls for potential customers
Doing regular care calls to ensure customer satisfaction
Building your personal network
Sending helpful information and reminders
Connecting leads to the right sales rep
6. Appointment Setting
Get your potential customers to set a meeting with you or your in-house sales team by outsourcing appointment setting. This approach is ideal for B2B businesses, where sales administrative tasks can eat up most of your sales team's time and effort.
Hiring a virtual assistant for appointment setting allows you to fill your sales team's calendars, prepare thoughtful sales pitches before the call, and increase your chance of closing deals. A virtual sales assistant can handle initial outreach, follow-up, rescheduling, and any task it takes to book that call.
7. Lead Prospecting
Lead prospecting means identifying and researching prospects who fit your ideal customer profile. It involves gathering information about potential customers based on their needs, interests, demographics, or behavior.
An outsourced sales team can seamlessly hand off warm leads to the in-house team. Using the best lead prospecting tools, they can also provide lead profiles that have all the necessary details gathered during the prospecting process. This helps you focus your resources and efforts for a higher chance of conversion.
8. Lead Follow-Up
Proper lead follow-up can turn a marketing-qualified lead (MQL) into a sales-qualified lead (SQL) and then eventually into a won deal. As such, an outsourced SDR will reach out to your current leads that have shown interest in your brand.
A point of contact is established with the leads through either phone, email, or social media. Your outsourced sales reps can then organize these referrals as warm and cold leads based on the initial contact.
Maybe they've downloaded an eBook, scheduled an initial meeting but didn't show up, or found your brand via social media. Your virtual sales rep can gently reach out, gauge interest, and follow up with the next steps when a sales lead is ready.
9. Document Preparation
Provide support to your sales team by outsourcing sales administrative tasks like creating and organizing sales documents. This way, you can have data-driven sales efforts that deliver measurable and scalable results to drive growth and profits.
Your virtual sales assistant can research and prepare various documents to keep you informed about the latest trends and competition.
They can do surveys and polls, find market gaps, and track and analyze sales metrics, all of which can give you insight into your target market and how to plan accordingly. This also includes contract and SLA preparation to ensure compliance with relevant regulations and reduce your admin burden.
10. CRM Management
Keep your sales data organized and accurate in your CRM software by delegating it to an outsourced sales team. This makes for more efficient and effective decision-making for sales, marketing, and customer support.
A remote sales assistant can clean, fix, and manage records using your preferred tools and software, such as:
Salesforce
Hubspot
ClickFunnels
LinkedIn Sales Navigator
Oracle E-Business Suite
11. Invoicing Support
Ensure an efficient, accurate, and timely sales process with outsourced sales invoicing support. An outsourced sales team can handle tasks related to generating, tracking, and managing invoices for sales transactions.
Invoicing support can include the following:
Collect information, such as customer details, product details, quantities, pricing, and any applicable discounts or taxes
Review sales orders and contracts to prevent discrepancies or errors
Send out invoices and payment reminders within the agreed-upon time frames
Track the status of sent invoices and follow up with customers as needed
Create reports and provide regular updates on invoicing and payment status.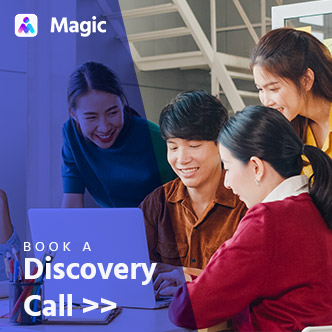 Customize Your Virtual Team Based on Your Needs
Get a team of qualified virtual assistants through a customized hiring funnel to easily fill in work gaps.
Is Outsourcing Sales a Good Idea?
As a business owner, you must make the most out of your resources—be it your time, money, or workforce. Outsourced sales services are a great hiring solution, as a team of virtual sales assistants can get work done efficiently and for a fraction of the cost.
In Deloitte's Global Outsourcing Survey, the top benefit of outsourcing is cost-cutting, as companies don't need to spend money on office space, equipment, benefits packages, training, and more. With sales outsourcing, your team can focus on core sales functions.
When you outsource sales work, you can offload repetitive tasks, boost the effectiveness of your sales process, and drive more revenue.
More Flexibility
Sales outsourcing allows you to delegate work without making a more significant commitment first. This flexibility gives you the results you want and the ease to scale as needed. An outsourced sales team also has flexible working hours, which can be a business operations opportunity, especially in a different time zone.
Quicker Hiring Process
Hiring is easier and quicker with outsourcing. You can tap into a global talent pool that can provide you with a multicultural perspective to serve international clients.
A robust hiring process is crucial to finding the best talent for the job. There are many ways to outsource sales. You can hire a virtual sales assistant to support your in-house team or build your own outsourced sales team to reap great benefits.
Overall, it's worth getting the sales support your business needs! Sales-as-a-service can be a valuable asset to help you increase your ROI and scale your business.
Check Out Our Guide: A Complete Guide to Inside Sales Outsourcing
Outsourced Sales FAQ
Have you made up your mind to outsource sales? Make informed decisions by learning more about outsourced sales services with these frequently asked questions:
What is Sales Outsourcing?
Sales outsourcing is when you hire an external team to handle sales activities on behalf of your company. As an extension of your in-house staff, the outsourced sales team is responsible for lead generation, prospecting, CRM management, and other sales-related tasks.
This way, your internal sales team can focus on closing deals and other critical sales development functions.
How Much Does Sales Outsourcing Cost?
Usually, sales outsourcing costs about $1,000 to $5,000 per project. Building an outsourced sales team is more cost-efficient than an in-house team since you're not accounting for overhead expenses like office equipment and employee benefits.
To give you an idea, the annual cost per full-time sales employee is $90,726. But with Magic, you can hire a sales development representative, which will only cost $20,800 per year!
What Types of Companies Can Benefit From Outsourced Sales?
Companies of all sizes and across industries can leverage outsourced sales to grow their profits and business.
It's ideal for startups and small businesses that may not have the expertise or resources to hire an in-house sales team. For example, a realtor may opt to outsource cold calling real estate leads so they can focus on building relationships with potential clients and closing.
That said, even the top companies in different industries augment their sales efforts or enter new markets with the help of sales outsourcing companies.
How Does an Outsourced Sales Team Work With the Internal Team?
An outsourced sales team collaborates closely with your in-house team to drive business growth and revenue. You can align sales strategies, objectives, and messaging with the outsourced team, who will complement and support your current sales efforts.
For seamless coordination, communication channels and other guidelines are established as well. You should also share crucial information with the outsourced sales team, such as access to CRM databases and feedback.
How Is the Success of an Outsourced Sales Team Measured?
It's vital to measure the success of your outsourced sales efforts based on the established key performance indicators (KPIs). A few crucial sales KPIs you should track include revenue generated, conversion rates, customer acquisition, CSAT scores, and sales growth.
Regular reporting and performance reviews will help you assess the effectiveness of sales support and find areas for improvement.
Outsource Sales To Magic to Positively Impact Your Bottom Line
There are many things to be done in sales, so you should get all the help you need. Magic specializes in providing skilled and flexible remote teams for your business. With our outsourced sales solutions, you can grow your pipeline without any task falling through the cracks!
In as little as a week, you can onboard a virtual sales assistant or an entire sales team into your workflow. Talk to us today about your unique hiring needs so we can help you find the right remote workforce for your sales process.
Generate more leads, boost your sales performance, and get your time back with Magic to focus on what matters most when scaling your business. Download our comprehensive guide on sales outsourcing to discover more possibilities for exponential growth!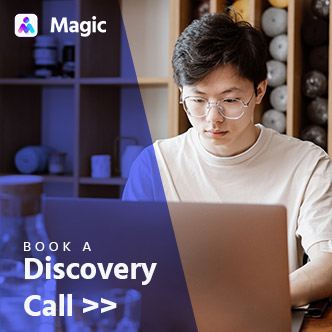 Match With a Vetted Virtual Assistant in 72 Hours!
Magic offers a frictionless way to source and qualify the right virtual assistant for your business so you can get things done fast and efficiently.