Prospecting is a crucial part of the sales process. Without proper prospecting, a business can't build an effective sales pipeline. But according to HubSpot, it remains a common challenge: over 40% of salespeople consider it the hardest part of the process.
While there's an abundance of software to help ease the process, it can be hard to tell what the best lead prospecting tool for your team might be.
There's a bit of confusion when it comes to terms like 'lead prospect,' 'lead generation,' and 'sales prospecting.' The confusion arises from the fluid relationship between leads and prospects: a lead is a person or party who likely has a problem your product or service can solve; a prospect is someone who has acknowledged that or shown interest in your business.
That said, a lot of tools are relevant to both lead generation and prospecting⁠. So, keep that in mind as you read on about lead prospecting tools and how to identify the right one for your sales team.
Key Takeaways:
A sales prospect is a person or business who is likely to transact with you. This likelihood is based on having encountered your product or service, as well as traits, actions or behavior observed in them. Prospects generally emerge from leads, such that the terms are sometimes used flexibly or together (that is, a 'lead prospect,' etc.).
The best prospecting tool can automate one or more parts of the process, saving time on otherwise tedious activities or opening up new sales opportunities.
When choosing prospecting tools, consider how they might interact with the rest of your teams' setups, including productivity tools, communication channels, lead gen services, or payment systems. Keep the big picture in mind.
Why Use Sales Prospecting Tools?
The main argument in favor of lead prospecting tools is saving time.
Prospecting leads can be a laborious process. This can involve looking up businesses and contacts within them, and verifying contact details and business information. Then, it's a matter of making contact⁠ which can involve some trial and error with the channels where they're responsive.
Prospecting tools⁠—which are a broad category indeed⁠—automate one or more parts of the process. At the baseline, this means saving time on otherwise tedious activities. In some cases, this may seemingly make the difference between getting something done at all or being forced to give up on it.
The best lead prospecting tool can help with tasks such as:
Calling leads
Sending emails
Researching contact details
Generating sales leads (through databases/directories)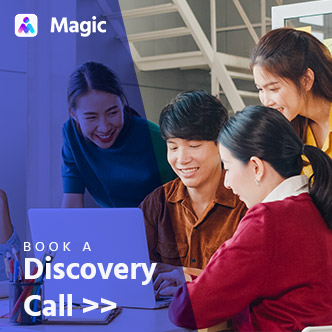 Customize Your Virtual Team Based on Your Needs
Get a team of qualified virtual assistants through a customized hiring funnel to easily fill in work gaps.
Identifying the Best Tools for Sales Prospecting
The best prospecting tool you should use depend, naturally, on the processes you either struggle the most with or in which you see the most room for improvement.
For example, some tools are focused on cold calling. Meanwhile, others are for gathering data to identify qualified sales leads. All of them, however, are widely known for their reliability and usefulness across industries.
When you're compiling your shortlist, keep the big picture in mind. For instance, how does your sales process build on your marketing efforts? Some prospecting tools may combine more effectively with business lead generation services you're already using; other tools might integrate into your existing CRM, eCommerce platforms, etc.
A Short List of the Best Lead Prospecting Tools
In compiling this short list⁠—very short, considering the sheer breadth of options out there⁠—we've focused on software and services that are broadly applicable while covering a few different tasks in the prospecting process.
And while we've picked the ones we find best, the market for lead prospecting tools is quite competitive⁠—your ideal tool just might be a major rival of one of our own top picks. So consider this a preview from which you can start your own search.
LinkedIn Sales Navigator
An obvious point in favor of LinkedIn Sales Navigator is its connection to the foremost professional social networking service. LinkedIn has over 760 million users and is expected to grow steadily in the years to come.
Many of them actively use LinkedIn to look for opportunities, including solutions for their business problems. And since each of those users have their own network, a successful connection with even one high-quality prospect can open up many doors.
Linked Sales Navigator vastly improves the LinkedIn experience, with enhanced search filters, custom lead/prospect lists and alerts, and integration with CRM and messaging tools, including the network's own LinkedIn Mail.
Social media can be a great lead provider, and B2B firms venturing into social marketing would do well to start with LinkedIn.
SalesForce
SalesForce's CRM platform is one of the more widely used ones. This means that a lot of related tools⁠—including others on this list, like Crunchbase and Ring.io⁠—have actively supported integrations for it.
It's as good a platform to start with as any, providing solid basics to build on. These include:
List building
Data management tools
Sales analytics
An opportunity management tool
Email automation and bulk sending
Crunchbase
Crunchbase collects and consolidates data on private and public companies. This information includes industry, funding, investment stages and IPOs (where applicable), mergers and acquisitions, leadership, and hiring status⁠—among others.
While some information is provided for free, users subscribing to Crunchbase's premium tiers gain access to refined search filters, verified contact data⁠ — of businesses and other platform users⁠ — search recommendations, and alerts.
It's especially useful for businesses that rely on funding status, investment stage, or similar growth developments to determine whether a certain business is a quality lead or not.
Leadfeeder
Leadfeeder is a lead generation tool that can provide information on people who visit your website. Details include what company they belong to, what brought them there, and what actions they take. It also has filters that sort leads based on demographics and behavior.
The tool includes a few useful automations, such as a lead scoring system, a report generator, and a data exporting function. It integrates with a number of major CRM platforms, which makes for easy data handling.
These functions make it easy to go from lead qualifying to taking more active prospecting measures. It's especially useful for lean teams that are active in both marketing and sales but can work for businesses with larger, specialized teams too.
Bombora
Bombora's Company Surge tool is designed to predict user intent by tracking and analyzing data. It draws data from information willingly provided to its B2B database. It uses this alongside user behavior to identify when businesses are researching solutions, or which ones they're interested in.
The Company Surge tool can automatically populate your chosen CRM with leads or prospects sorted according to their readiness to consider sales. Similarly, it can identify existing customers or accounts that may be at risk of dropping off.
Bombora's Company Surge is a highly specialized tool, but one that's intuitive and readily applicable to a range of sales-related activities.
Vainu
This sales intelligence tool focuses on behavior-based automation, allowing you to assess and act upon opportunities as they happen.
Vainu's business database can be sorted into lists and monitored for certain behaviors or other triggers. These can be used to send real-time alerts to your sales team or to initiate automated workflows.
Vainu supports integration with a wide range of related tools, such as HubSpot CRM, Salesforce, and Zapier. Users often praise its ease of use, even in comparison to other tools in the same vein. Combined with its focus on real-time activities, Vainu can significantly enhance your business's ability to respond to windows of opportunity.
Calendly
This tool is all about scheduling: it lets you (or your prospects) schedule appointments while automating reminders, follow-ups, and other steps in your sales process. Calendly streamlines the sales process and eliminates the confusion and friction that arises from manually coordinating schedules across multiple platforms.
Calendly integrates into the sales workflow by automatically directing prospects to the right members of your team, and providing a centralized system for scheduling and billing.
It also supports integration with a wide range of apps, including payment platforms, communication programs, and CRM tools.
Loom
Loom is an easy-to-use video recording program, which you can use to create video snippets with which to communicate with sales prospects. Its biggest draw is its ease of use, with an intuitive interface, helpful tutorials, and functions designed around common use cases.
The platform can be used for free, though teams that subscribe to a paid service get a few helpful features, including engagement analytics, in-video CTAs, and custom branding for videos.
If your prospecting process involves lots of video use⁠—or if your target market prefers it for getting information⁠—then Loom is a good choice of software to help with prospecting.
Ring.io
Ring.io features various functions to streamline voice and video calls with leads and prospects. Among others, it lets you call straight from your CRM, create and leave recorded messages, set up phone tree responses, and sort inbound calls to the best person on your team.
It further eases prospecting with in-call CRM prompts, to help sales reps identify which funnel any given prospect is in, providing useful related information.
Voice calls remain a significant part of the sales process, as most buyers prefer to balance their sales-related communication across virtual, traditional (such as telephone), and self-service channels.
Fortify your sales work with Magic along with the best lead prospecting tool in the industry. Get remote workers trained and experienced with lead prospecting tools and more. Book a call now to talk more about it with us!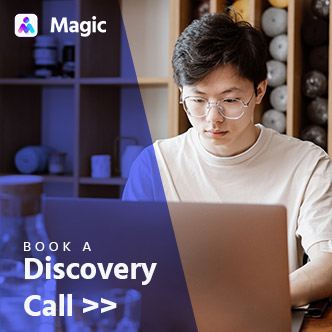 Match With a Vetted Virtual Assistant in 72 Hours!
Magic offers a frictionless way to source and qualify the right virtual assistant for your business so you can get things done fast and efficiently.