Hiring a virtual assistant can save you time and money in running your business but finding the right one has its own challenges. You might (and will) make mistakes but there are problems that can be avoided or dealt with quickly if identified early in the process.
Learn how to find a virtual assistant in the best way possible to further save on the resources you expend on talent acquisition. If you hadn't hired a virtual assistant before or had a prior adverse experience with it, we're here to point you in the right direction!
VA Onboarding Process: 3 Common Issues You May Face
Aside from the skills of virtual assistants, your hiring practices and management style also play a role in finding the right person for the job. Make more informed decisions when hiring a VA by learning from common problems business owners encounter in their onboarding process.
1. Not having a business case for hiring a VA
Hiring an assistant just because your competitors did or a friend advised you to can lead to trouble. Without a proper business case, you run the risk of losing more time and money.
VAs are a more cost-effective option than in-house employees but that doesn't mean you should hire one on a whim. You first have to identify the problem you need to solve otherwise, you'll end up spending resources on things that are not adding value to your business.
What to do
Not everyone is ready to hire a virtual assistant. It may be due to budget constraints, unstructured processes, or simply not yet ready to scale.
Here are some signs it's a good idea to get a VA:
You're spending too much time on administrative tasks. As a small business owner or a team leader, you'll most likely be swamped with team management tasks. Hiring a virtual assistant can help you get things done without compromising your core responsibilities.
Work is out of balance with the rest of your life. Are you overwhelmed with daily tasks and often work past your shift? Adding another person to your workflow will help you finish tasks efficiently.
Your business needs skills you don't have. Virtual assistants can bring specific expertise to tasks you're incapable of doing. For instance, you can hire a digital marketing assistant to take on SEO, social media management, analytics, and more.
2. Not hiring the right VA for the job
A virtual assistant can take on a wide variety of tasks but if they aren't a good fit for your business, it might not work out. You could end up delegating random tasks to your VA instead of maximizing their skills.
Consider what kind of VA should you hire:
General Virtual Assistant – handles non-core business tasks that don't directly affect revenue but are critical in keeping operations streamlined.
Specialized Virtual Assistant – has specific skills and expertise for certain processes such as customer service, digital marketing, bookkeeping, and sales.
A well-defined job description ensures that you get a pool of the most qualified applicants for the role. To further screen candidates you can conduct interviews and check referrals. These measures also make the VA onboarding process easier and smoother later on.
What to do
Whether it's for a specialized position or a general one, pinpoint what tasks you need to get done and the qualifications needed for them. Below are things you should include in your hiring post:
Your business background (industry, products and services, client or customer base, company size, etc.)
Specific tasks they'll perform
Integration tools, apps, and software they'll use
Level of education, past experience, and skills relevant to the role
Time zone of working hours
Language proficiency
Before hiring a virtual assistant, identify which soft and hard skills they'll need. Prepare your questions with that in mind. Some interview questions you can ask are:
How do you prioritize workload?
How do you handle a task you may not know how to fulfill?
Tell me about a time you worked with people with different communication styles.
What is your preferred method of communication?
Provide an example of a time you proactively addressed a client's request or need.
How do you manage relationships with difficult coworkers?
3. Not creating SOPs for your VA
With the nature of remote work there's little to no in-person interaction between you and your VA. Lack of implementing an established process will yield unsatisfactory results and wasted resources.
A defined standard operating procedure (SOP) eliminates the unnecessary back-and-forth on particular details, thus, making communication more efficient. This also ensures productivity and streamlines workflows.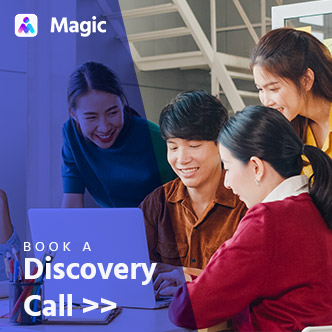 Customize Your Virtual Team Based on Your Needs
Get a team of qualified virtual assistants through a customized hiring funnel to easily fill in work gaps.
What to do
While it's good to cultivate trust and freedom in working remotely, it's also vital that you establish operational processes to properly delegate tasks. Here are some things to remember on how to create SOPs for VAs:
Document the process you want to outsource. Explaining their tasks in one meeting isn't enough; record your screen while explaining your process. You can also create a comprehensive guide or FAQ for them to use as a reference when faced with a setback.
Invest time in training your VA. Take the time to show how things are done in your company to prevent errors in the long run and also help build rapport.
Give access to the necessary tools and information. To get work done properly and efficiently, provide access to necessary information, such as passwords to relevant tools and sites, company data, and the like.
How to Find a Virtual Assistant for Your Business
With research and preparation out of the way, the next thing to consider is where to find a virtual assistant. Here are two methods of hiring a virtual assistant for your business:
1. Post on online job marketplaces
To attract candidates, visit online marketplaces. This is where independent contractors typically pitch their work to potential clients and where you can post the tasks you need to outsource as well.
Listed below are the most popular freelance websites for virtual assistant jobs.
2. Outsource from a VA firm
Unlike freelance marketplaces, most VA firms handle the entire hiring process for you. This arguably makes them the best place to hire a virtual assistant from. Generally, they have pre-vetted virtual assistants in their roster and varied subscription plans, payment processes, and other internal systems.
With each over a million VA hours served and awards won, here are the top VA companies you can outsource work from.
Why Choose Magic: Hire Virtual Assistants With Ease
There are a lot of considerations in taking the right steps on how to find a virtual assistant. Magic provides a cost-efficient solution to small business owners, entrepreneurs, and established businesses alike.
Hiring a virtual assistant can be just like magic! Hop on a call with us and we'll bear the brunt of the hiring and VA onboarding process for you. We have a diverse roster of pre-vetted virtual assistants that can tailor to different business functions including:
Administrative tasks – email management, appointment scheduling, account management, invoice processing
Sales – CRM database management, data entry, data mining, lead qualification
Digital marketing – social media management, performance tracking, analytics
Bookkeeping – cash flow management, bank reconciliation, payroll processing, tax filing
We strive to be the best place to hire a virtual assistant for your business. Check out our hiring guide to start your journey with Magic!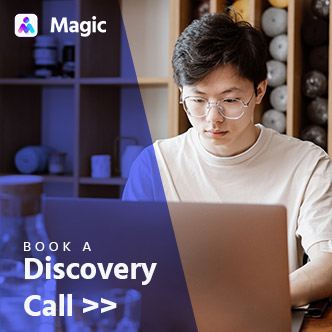 Match With a Vetted Virtual Assistant in 72 Hours!
Magic offers a frictionless way to source and qualify the right virtual assistant for your business so you can get things done fast and efficiently.