Hiring a project management assistant keeps tasks on track and guides teams to success through seamless communication, collaboration, and coordination. As remote work is becoming the norm rather than the exception, the role of a virtual project manager has taken on a new level of importance for many businesses.
In this definitive guide, we'll delve into virtual project management, exploring its benefits, functions, and how it drives team performance to achieve outstanding project outcomes.
Key Takeaways:
The role of a virtual project manager has gained significance as remote work has become the new norm for businesses worldwide. They help maintain task progress and achieve success through effective communication, collaboration, and coordination.
Virtual project management involves leveraging technology, tools, and strategies for streamlined project execution, enhanced team performance, and increased project accountability.
The key tasks of a virtual project manager assistant include communication management, status updates, progress reporting, documentation and quality assurance, stakeholder engagement, and conflict resolution.
What is a Virtual Project Manager?
A virtual project manager is a seasoned professional who orchestrates, supervises, and ensures the successful execution of projects in a remote work setting. They ensure that tasks progress smoothly, goals are met, and communication flows seamlessly.
Virtual assistants for project management possess the same core skills as on-site project managers, including organizational prowess, strategic thinking, and leadership. However, they excel in leveraging technology and tools to bridge gaps and maintain a cohesive team dynamic.
In other words, a project management virtual assistant serves as the glue that binds cross-functional teams together.
Why You Should Hire a Project Management Assistant
The rise of advanced communication technologies, collaboration tools, and the desire for greater flexibility have fueled the adoption of remote work and, consequently, the need for skilled project manager assistants.
Here are five reasons why your business needs a remote project manager:
1. Streamline Project Planning and Execution
Virtual project managers play a pivotal role in streamlining project planning and execution. They break down complex projects into manageable tasks, set clear milestones, and create timelines that align with the project's objectives.
Let's say a business is launching a new software product. A remote project manager would develop a detailed roadmap outlining tasks such as coding, testing, and user interface design, all while considering virtual team dynamics.
2. Leverage Collaboration Tools and Software
In virtual project management, collaboration tools are the backbone of success. A virtual project manager assistant is adept at selecting and implementing the right tools to foster real-time collaboration and enable teams to work harmoniously despite being physically apart.
These include tools such as project management platforms, video conferencing software, and document sharing systems.
3. Facilitate Effective Team Communication
Clear and consistent communication is the bedrock of any successful project in which virtual project management assistants excel. They establish communication protocols, conduct regular team meetings, and ensure everyone remains aligned with project goals.
They use various channels – from email and chat platforms to video calls – to keep communication lines open and flowing. This way, teams can reduce miscommunication and mistakes that cost time and money.
4. Empower the Team with Resources and Support
Project management virtual assistants are committed to empowering their teams with the resources they need to excel. They identify individual strengths, assign tasks accordingly, and offer ongoing support.
Additionally, they set deadlines, track progress, and step in when issues arise to ensure the project stays on track. This ensures that projects go smoothly and team members remain accountable for their tasks.
For instance, if a marketing campaign is being conceived and enforced remotely, the project manager would allocate design tasks to a graphic designer, content creation to a copywriter, and performance tracking to an analyst.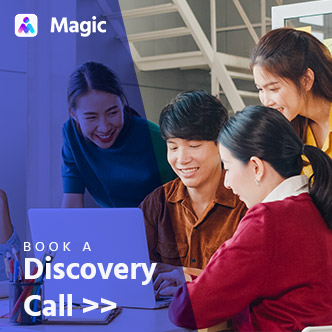 Customize Your Virtual Team Based on Your Needs
Get a team of qualified virtual assistants through a customized hiring funnel to easily fill in work gaps.
5. Manage Project Risks and Mitigate Challenges
The remote work environment comes with its own set of unique challenges and risks. A virtual project manager is adept at pinpointing potential problems early on.
Whether it's a technical glitch or a communication breakdown, they proactively devise contingency plans to keep the project moving forward. This proactive approach helps prevent minor setbacks from spiraling into major roadblocks.
5 Virtual Project Management Tasks to Delegate
By entrusting specific tasks to a project management assistant, you can optimize efficiency, foster clear communication, and drive project success. Let's explore the functions you can offload to an outsourced project manager:
1. Communication Management
Effective communication lies at the core of successful virtual project management. By delegating communication management tasks to a skilled remote worker, you can ensure that information flows seamlessly across all levels of the project.
They take charge of scheduling meetings, coordinating availability among team members, and ensuring that essential stakeholders are present for discussions. They can also take on defining communication protocols and frequency to ensure consistent and clear interaction among internal and external teams.
2. Status Updates and Progress Reporting
Keeping everyone informed about project progress is crucial. Delegating status updates and progress reporting tasks to your project manager assistant guarantees that stakeholders have accurate insights into the project's development.
Your project manager can regularly collect updates from team members about task completion, roadblocks, and expected timelines. Using project management tools and software, they can create detailed progress reports, summarizing completed tasks, ongoing activities, and any deviations from the project timeline.
3. Documentation and Quality Assurance
Effective documentation and quality assurance processes ensure the project remains organized and aligned with objectives. Your virtual project manager can handle these tasks to maintain project clarity.
You can entrust responsibilities to them, such as consistently updating Statements of Work (SOWs) and ensuring all team members have access to the essential resources. Plus, they can check the quality of the work done to make sure it meets project requirements.
4. Stakeholder Engagement
Engaging with stakeholders at every project stage is crucial for successful outcomes. A project manager can manage stakeholder engagement tasks to maintain transparent communication.
They can act as a bridge between the deliverables team and executives/decision-makers, conveying project progress, milestones, and any pertinent updates. This also includes making sure that every stage of the project receives the necessary sign-offs and aligning expectations.
5. Conflict Resolution
Disagreements and conflicts are inevitable, even in virtual settings. Delegating conflict resolution tasks to a project manager assistant ensures the team remains collaborative and focused.
They recognize conflicts (be it in tasks, communication, or expectations) and mediate by fostering open dialogue and guiding team members toward constructive resolutions. Or, they can assist the team whenever they face roadblocks like technical issues, scope creeps, etc.
Streamline Project Progress with Magic
The role of a virtual project manager is not just about managing tasks; it's about orchestrating a symphony of collaboration, communication, and coordination across different teams.
Embracing virtual project management brings many benefits, from smooth project execution to enhanced team performance and project accountability. Magic can help you streamline project progress with its flexible remote workforce.
Hire a Magic virtual assistant to help you navigate the complexities of remote work and achieve exceptional project outcomes. Coming from the top 3% of our talent, they are equipped with the proper training and proprietary tools like Magic AI to help you achieve remarkable results.
Book a call with us to discuss how we can help you get work done more efficiently.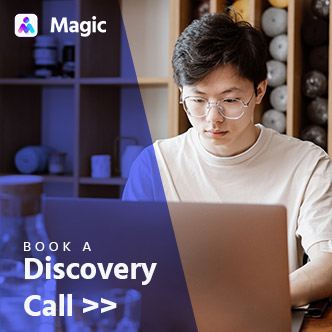 Match With a Vetted Virtual Assistant in 72 Hours!
Magic offers a frictionless way to source and qualify the right virtual assistant for your business so you can get things done fast and efficiently.