As the work landscape continues evolving at an unprecedented pace, individuals and businesses alike are increasingly seeking virtual assistant services to help manage their daily tasks and streamline operations.
VAs offer a wide array of services, from administrative support to project management, to help you focus on the most pressing and critical aspects of your work. But how much is a virtual assistant, and can you afford it?
When hiring a virtual assistant, you must understand the cost implications to make an informed decision that suits your needs and budget. Get the best possible value from the virtual assistance you receive with this guide to virtual assistant rates.
Key Takeaways:
Virtual assistant rates can vary significantly based on factors such as the type of tasks they handle and their level of expertise.
You can expect to pay a VA an average of $10 to $25 per hour, but specialized skills can command higher rates.
Evaluating your specific needs and budget will help you make an informed decision and find the best virtual assistant to support your business.
How Much Is a Virtual Assistant?
The total cost of a virtual assistant can depend on several factors, such as the tasks they do and where you hire them from.
As of the latest data, the average hourly rate for virtual assistants ranges from $10 to $25 per hour. This virtual assistant pricing range includes data entry, research, bookkeeping, and personal assistance.
However, virtual assistant rates can go higher for more specialized skills and experience. For example, a customer service virtual assistant can charge $10 to $60 per hour. On the other hand, hiring a VA for social media management can cost anywhere between $35 to $70 an hour.
Virtual Assistant Rates and Pricing Models
In answering the question "How much is a virtual assistant," it's good to know the variety of pricing options you can choose from. Depending on your unique needs and preferences, there's a pricing model that's just right for your needs.
Below are some of the most commonly used virtual assistant pricing models:
Hourly Rate
This pricing model is widely used by virtual assistants, wherein clients pay for the actual hours VAs worked on their tasks. Hourly rates can vary based on the VA's skill level, experience, and geographic location. It is suitable for businesses with fluctuating workloads or a limited budget.
Monthly Retainer
Under the monthly retainer model, clients agree to pay a fixed rate for a set number of hours per month, ensuring the availability and consistency of the VA. It's ideal for those who need ongoing support and want to secure virtual assistant services for a specific number of hours each month.
Project Basis
For well-defined and particular tasks or short-term projects, you can pay a virtual assistant on a project basis. In this approach, you and the virtual assistant agree on a fixed price for completing the project, regardless of the time it takes. This model clarifies costs and is beneficial for one-time or occasional assignments.
Subscription
Some freelancers and virtual assistant agencies offer virtual assistant packages for which you'll pay a fixed monthly fee. Subscription models are suitable for those seeking comprehensive support and a consistent level of assistance across various functions without the need to track hours.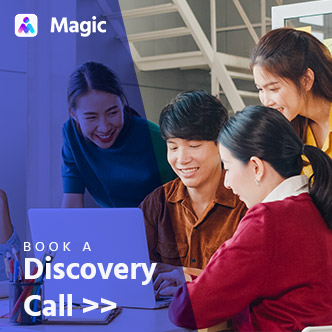 Customize Your Virtual Team Based on Your Needs
Get a team of qualified virtual assistants through a customized hiring funnel to easily fill in work gaps.
How Much Does a Virtual Assistant Cost: Factors to Consider
The entire cost of hiring a VA can vary based on several factors that affect their rates and pricing structure. Understanding these elements will help you decide and find a virtual assistant that meets your budget and needs.
Here are the key factors that influence virtual assistant rates:
The Work VAs Do
The type and complexity of virtual assistant tasks you want to outsource significantly determine their cost. General administrative tasks, such as data entry, email management, and calendar management, typically come at a lower price than specialized tasks like graphic design, social media management, or content creation.
The Skills and Experience VAs Have
Virtual assistants who have particular skills and lots of experience usually charge more. They might know a lot about specific areas, which makes it reasonable to pay more, especially if the tasks need advanced knowledge or industry-specific expertise.
Where the VAs Are Based
Geographic location can impact virtual assistant service rates as VAs based in countries with lower living costs may offer more competitive prices. For example, the Philippines and India are popular outsourcing destinations because of their affordable virtual assistant pricing.
Where You Hire VAs From
Hiring a virtual assistant on your own, such as asking for referrals from your personal network, will help you reach independent contractors without worrying about platform fees and other additional costs.
That said, you can access a wider talent pool through online job marketplaces like Upwork and Fiverr. These intermediaries often charge service fees or commissions, which can affect the overall cost of a virtual assistant.
For a more streamlined hiring process, you can turn to virtual assistant websites like Belay or Prialto. These outsourcing firms offer a wide range of services and charges that will suit your needs and preferences.
In particular, Magic is a modern outsourcing company with pre-vetted remote workers who are college graduates and trained in the tools and software you need to produce results. Choose from different Magic Pricing Plans that don't require contracts to scale up or down whenever your business needs it.
Here's a quick guide to the top virtual assistant websites you can choose:
Tips for Evaluating the Cost of a Virtual Assistant
In choosing virtual assistant packages and pricing for your business, you should carefully weigh your options to ensure you receive the most value for your investment. Let's look into some tips you should keep in mind:
Check Out Reviews and Testimonials
Before hiring a VA, thoroughly research their background and reputation to gauge the quality of their work. Also, read reviews and ask for testimonials from previous clients to know more about their professionalism and reliability.
Negotiate the Right Rate
Don't hesitate to negotiate the rates, especially for long-term partnerships or larger projects. Open communication about your budget and expectations can help you reach a mutually beneficial agreement.
Want to know how much you can save with virtual assistant outsourcing? Check out our ROI calculator to find out!
Look into Trial Periods and Cancellation Policies
Before committing to a long-term agreement, consider a trial period to assess compatibility. You should also clarify cancellation policies to avoid unexpected costs if the collaboration doesn't work out as desired.
Watch Out for Hidden Costs and Additional Fees
Research and discuss the pricing structure and other charges for specific services. Ensure transparency by exploring and understanding any potential hidden costs or additional fees that might be involved.
Hiring a Virtual Assistant with Magic
When it comes to outsourcing, making informed decisions can be a game-changer. Assess your specific needs and budget before you outsource a virtual assistant. Don't forget to take into account pricing models, the nature of the work, the VA's experience, and their location.
Want to find the best virtual assistant for your business? With competitive virtual assistant packages, Magic provides a flexible and skilled remote workforce equipped with our proprietary AI technology and training.
Save 10+ hours weekly on your admin tasks, from inbox management to industry research with the top 3% of VA talent. Book a call today to discuss with Magic the virtual assistant rates and services that best fit your needs.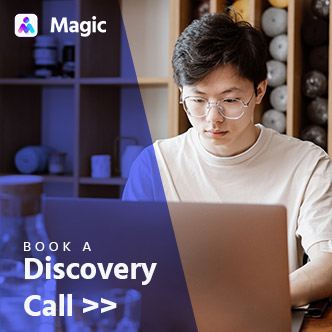 Match With a Vetted Virtual Assistant in 72 Hours!
Magic offers a frictionless way to source and qualify the right virtual assistant for your business so you can get things done fast and efficiently.