The market for virtual assistant services has grown with a wide range of options now just within reach for individuals and businesses. Among so many choices, it can be daunting to choose which VA service is the best fit for your needs.
To help you in 2023, let's review the best virtual assistant websites you can get for your business. We'll take into account factors such as efficiency, range of services, pricing, and customer reviews.
Whether you are a business owner in need of help with daily tasks or want to fill in work gaps in your operations; this article will help you understand all there is to know how you can leverage a virtual administrative assistant.
What is Virtual Assistant Outsourcing?
Before we take on the best virtual assistant websites in 2023, let's talk about outsourcing first to better understand your needs.
Virtual assistant outsourcing refers to the practice of hiring a virtual assistant from a third-party firm or service to handle the recruitment and management of remote workers. It's a low-cost but effective way for individuals and businesses to outsource routine tasks and other business functions.
By outsourcing virtual assistant services, you can access a wider talent pool, save time and money, and offer work flexibility compared to hiring in-house staff. This is great for a small business with fluctuating workload or in need of certain skills for specific tasks.
Commonly hired on an hourly or project basis, virtual assistants can work from any location as long as they have an internet connection. They perform a wide range of tasks, such as scheduling appointments, sending emails, and answering phone calls.
With virtual assistance, you can focus on what matters most as a business owner, as well as boost productivity and efficiency.
Criteria for Choosing the Best Virtual Assistant Company
There are a lot of factors to think about when hiring a virtual assistant and it's better to have a VA company handle all of them. But, there are still standards you have to consider when choosing the right VA company to work with.
Here are the main things you should take into account:
Cost – Look for virtual assistant services that fit within your price range.
Availability – Take note of the availability of the virtual assistant service you need, as well as the working hours and the time it takes for the VA business to respond to you.
Ease of use – Find a virtual assistant website that is easy to use and navigate.
Reliability – A VA company should be able to provide an accurate and dependable service such as matching you with the right virtual assistant.
Customer support – A virtual assistant outsourcing firm should provide responsive and quick support whenever you have questions or issues about their products or services.
Customization – Consider a VA business that doesn't provide a one-size-fits-all solution but a personalized service that meets your specific needs and preferences.
Integration – Find out if you can integrate virtual assistant services with the tools and platforms you use such as your email or calendar.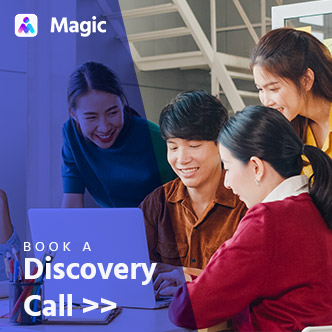 Customize Your Virtual Team Based on Your Needs
Get a team of qualified virtual assistants through a customized hiring funnel to easily fill in work gaps.
Top Virtual Assistant Services for Business Outsourcing
There's a wide range of virtual assistant companies that offer the most in-demand services with rates and charges depending on the number of hours used. Take a look at the best virtual assistant websites you can outsource work to in 2023:
Time Etc is a highly acclaimed virtual assistant company that caters to US and UK clients. Founded in 2007, it takes pride in its unique and strict 10-step VA matching process. They offer a range of virtual assistant services including but not limited to:
Email management
Calendar management
Travel and event planning
Data entry and research
Content Writing
Bookkeeping
Personal tasks
Content marketing
Website updates
Social media
With an average of 12 years of experience, their VAs can take over time-consuming tasks on a flexible basis. You will get a dedicated assistant but can also build a team of VAs based on your needs. They are also US-based, making them available during your work hours.
Starting at $35 per hour, a monthly subscription can cover all the assistance you need. Hours can be rolled over if you don't use up all your plan and you can switch plans whenever you like. Before committing, you can also try their free trial for up to $25 in value.
Founded in 2012, MyTasker started as a contract service that became a fast-growing virtual assistant website. Based in India, they introduced a "pay as you go" plan for $18 per hour with unlimited validity that allows clients to use their service without a monthly subscription.
Their VAs can handle any remote tasks like:
Virtual reception
Administration
Writing and editing
Online marketing
IT support
Website maintenance
Customer support
Accounting and bookkeeping
Web design and development
Pricing plans per month start at $140 for 10 hours but you can get more discounts if you opt for a quarterly, half, or yearly plan. There's also an exclusive trial version you can get for free to set up and make an assessment before proceeding with a paid plan.
Belay is a US-based virtual assistant outsourcing firm that made the Inc. 5000 eight years in a row. Their VA hiring process includes multiple video interviews and skills assessments to find the right virtual assistant for you.
You can delegate general or specialized tasks such as:
Research and reporting
Inbox and schedule management
Travel booking and expense reporting
Project management
Social media assistance
Light bookkeeping
Within an average of one week, clients are matched with a dedicated assistant sourced from their bench of nearly 2,000 US-based talent. Virtual assistant packages start at $1,380 per month. This includes a contracted amount of 30 hours but you can get extra hours to support your full-time needs.
Prialto provides managed virtual assistance to ensure consistent and proactive support. This makes it ideal for executives and entrepreneurs. Plans cater to individuals, teams, and organizations but only offer virtual assistant services such as:
Sales support
Time management
Workflow management
This VA company is based in the US but has a global staff from Asia and Latin America. Boasting 12+ years of expertise, they have a straightforward hiring process and end-to-end service system. They hire, train, and manage VAs as full-time employees with full benefits.
Starting at $1,350 per month, you will get a Prialto unit that consists of fully trained primary and secondary backup assistants, as well as a dedicated engagement manager. VAs specialize in many of the most widely used software like Hubspot, Salesforce, Mailchimp, and Asana.
Starting as a text-based concierge service, Magic has grown to be one of the best virtual assistant websites in the market, especially for rush projects. Within just 72 hours, you'll be matched with the right virtual assistant through their meticulous selection process.
Magic Virtual Assistants are pre-vetted remote workers who are college graduates with knowledge of the tools and software you need to produce results. They offer the most in-demand virtual assistant services such as:
Sales work
Administration
Customer support
Accounting and bookkeeping
Human-in-the-loop machine learning
Get a dedicated assistant or build a virtual team for your business, starting at $10 per hour. You can choose from different Magic Plans that don't require any contract so you can easily cancel or scale whenever your business needs it.
A Quick Recap of the Best VA Business for You
A virtual assistant can be a valuable asset to your business growth if you get the right fit for the job. So, let's do a quick recap of all the top virtual assistant websites you can choose from to help you hire the best virtual assistant for your business:
Virtual assistant outsourcing is a cost-effective way to grow and scale your business. Get the best virtual assistant for your business by choosing the right VA company that can cater to your every need!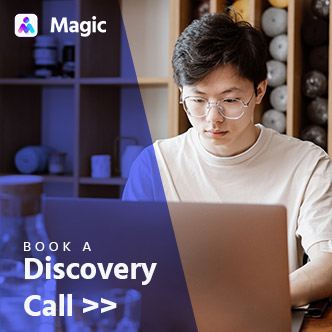 Match With a Vetted Virtual Assistant in 72 Hours!
Magic offers a frictionless way to source and qualify the right virtual assistant for your business so you can get things done fast and efficiently.