In growing your business, your email inbox can constantly get flooded with messages. Emails can quickly become a double-edged sword — crucial for communication but overwhelming and time-consuming to manage. Email management services are your game-changer!
Effective email management can maximize your productivity, driving you to business success. An inbox management virtual assistant will handle your inbox to make your work more efficient and let you focus on your strengths.
Find out how to optimize work and regain valuable time for your core duties in this guide. We'll look into why you should outsource email management, along with the tasks a virtual email assistant can handle.
Key Takeaways:
Email management services allow you to efficiently handle and organize incoming emails to boost productivity and business success.
Hiring a virtual assistant to handle email tasks frees more time for meaningful work and improves client communication.
A VA can sort and organize emails, mark important messages, respond to emails, and optimize your email inbox storage. They can also help you book appointments and make travel arrangements.
What are Email Management Services?
Email management services refer to handling and organizing incoming emails efficiently. It involves managing inboxes, sorting messages into appropriate categories, and responding to emails.
These services can also extend to sending emails, drafting email templates, and optimizing inbox storage for easy access. This way, you can ensure that your inbox is an organized, efficient, and stress-free space.
The Role of a Virtual Assistant in Email Management
A virtual assistant can be vital in managing emails for your business. They are skilled professionals who handle various administrative tasks, with email management being one of their most notable virtual assistant services.
Their email expertise helps you focus on goals and build client relationships, helping your business to succeed. Plus, a virtual email assistant works remotely, so you can save time and money from it!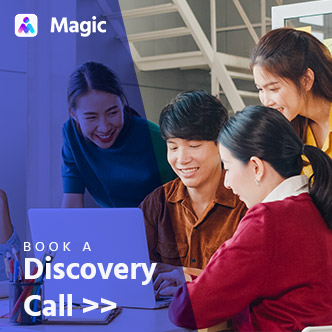 Customize Your Virtual Team Based on Your Needs
Get a team of qualified virtual assistants through a customized hiring funnel to easily fill in work gaps.
5 Tasks an Email Management Virtual Assistant Can Do
An email management virtual assistant can take on a range of tasks to efficiently handle and organize your email communications. Here's what you can delegate to your email assistant:
Organize and Categorize Emails
Your email virtual assistant will efficiently organize incoming emails into relevant folders and categories. They also declutter inboxes from spam, promotional emails, and non-essential communication by using filters and rules. This ensures emails containing essential information are readily accessible and easy to locate.
Prioritize and Flag Messages
Your inbox management virtual assistant will manage your inbox and determine the urgency and importance of emails. This way, you don't overlook crucial messages and take the next step immediately.
Respond to Emails and Draft Templates
A virtual email assistant will draft and send email responses, following the guidelines you established as a business owner. They can also create email templates and schedule emails at specific times to optimize communication.
Optimize Emails and Storage
A virtual assistant will manage email storage efficiently, ensuring that mailboxes do not exceed their limits. They may archive or delete unnecessary emails while safeguarding critical data.
Coordinate Calendar and Travel Arrangements
In addition to managing your inbox, your VA can integrate email communication with travel arrangements and calendar management. With this, you can smoothly plan and organize your professional commitments.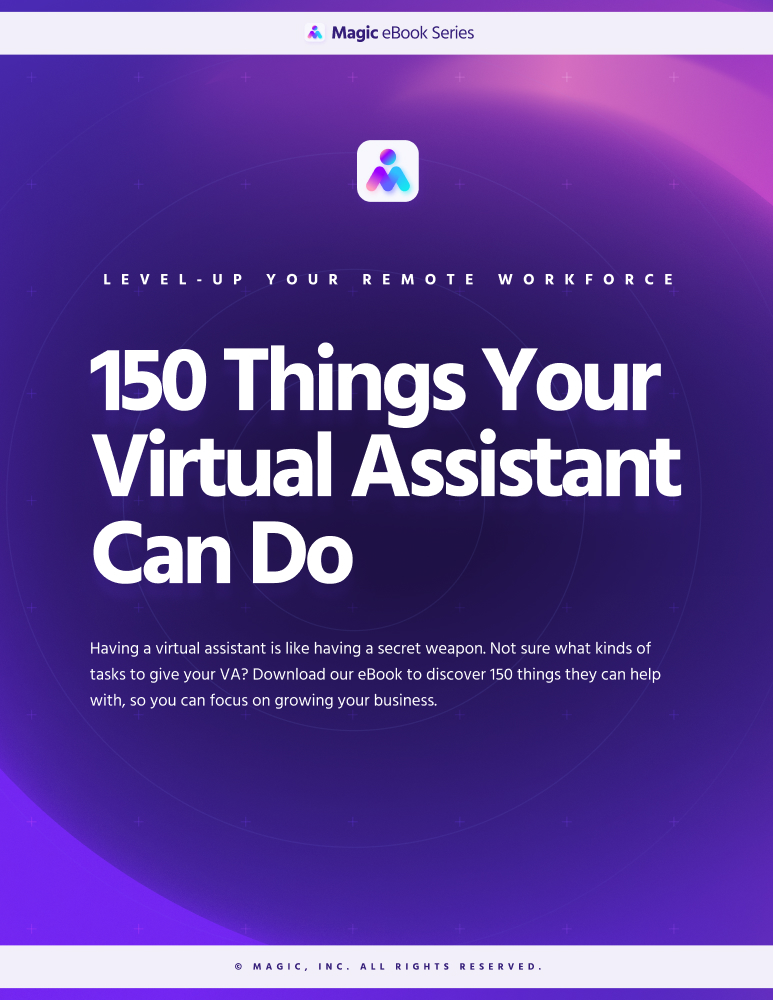 Grow Your Business With These 150 Virtual Assistant Tasks
Not sure what tasks to give your virtual assistant? In this eBook, we share 150 tasks they can do for you so you can save hours a day.
Learn More
5 Benefits of Hiring an Inbox Management Virtual Assistant
With email management services, you can regain control over your time and achieve goals effectively and precisely as a business owner. Hiring an email management virtual assistant can be a valuable investment for your growing business, and here's why:
Boosts Productivity and Time Management
As a business owner, customer inquiries, order updates, and third-party communications will flood your email inbox. A VA can categorize and prioritize these emails, draft responses, and flag urgent messages for your immediate attention.
This delegation lets you focus on important tasks like marketing, improving products, and growing your business.
Improves Communication and Client Relations
Prompt responses to emails and effective email organization enhance client communication. This, in turn, leads to better customer relationships and satisfaction. A virtual email assistant lets you maintain open communication lines and slash response times.
Enhances Task Delegation and Collaboration
Your VA can also help you with project management, among other virtual assistant tasks. They can facilitate an organized email system or shared inbox for seamless task delegation and collaboration among team members. It includes ranking and tagging emails related to specific projects, which leads to better efficiency and smoother project execution.
Helps Ensure Email Security and Privacy
An inbox management virtual assistant is well-versed in various best email management practices and automation workflows tools.
You can trust that they follow strict protocols to safeguard sensitive emails and attachments. With their help, your sensitive information remains confidential and protected from data leaks.
Reduces Inbox Clutter and Stress
An overflowing inbox can overwhelm and lead to unnecessary stress. A virtual email manager helps declutter your inbox by tagging emails and sifting out spam and non-essential messages.
They can use different email management software such as Gmail, Emailigistics, and Hiver. This way, you can navigate your inbox quickly and better coordinate business efforts.
Best Practices for Working with a Virtual Email Assistant
Working with an email virtual assistant requires clear communication, trust, and collaboration. Enforce these best practices to maximize the benefits of hiring a VA:
Set Up Secure Access to Email Accounts and Tools.
Ensure secure access to a shared inbox or email accounts and add two-factor authentication for security. Use task and email management tools to keep track of things so nothing gets overlooked. You can also limit access to only what's required for their tasks.
Implement Clear Email Protocols and Guidelines.
Create clear procedures for your virtual email manager. These guidelines should be specific to different types of emails, such as those related to clients or sensitive matters. These SOPs will help you maintain consistency and uphold your brand's voice.
Establish a Reliable Communication Channel.
Open communication is crucial in a remote work setup. Set communication channels where you can share instructions, guidelines, and feedback with the VA. You should also define a clear communications plan to address gaps, especially if they're working in a different time zone.
Monitor Progress and Provide Feedback.
Keep track of your VA's performance and give constructive feedback to help them improve and align with your expectations. You should also encourage them to communicate questions, concerns, or suggestions proactively.
Outsource Email Management Services and More with Magic
You can significantly streamline your workflow by outsourcing email management services to a skilled VA. They will also help you improve communication and reduce the stress of a cluttered email inbox.
Reclaim valuable time and energy by hiring a virtual email assistant for your business. Magic can match you with the right virtual assistant who can take on a wide range of tasks, including email management.
Take the first step towards better time management and efficiency when you book a call with us!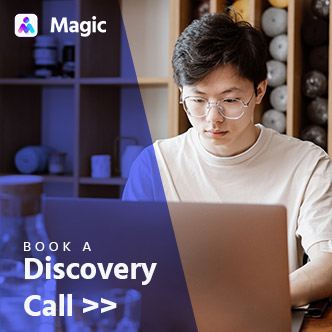 Match With a Vetted Virtual Assistant in 72 Hours!
Magic offers a frictionless way to source and qualify the right virtual assistant for your business so you can get things done fast and efficiently.