A decluttered and organized inbox frees up space in your storage and time in your schedule. With a good email management system, you can maximize the efficiency of your virtual correspondences, while minimizing the toll they take on your productivity.
Turn email correspondence into a more fruitful activity for your business. Read on for the top email management tips you can apply to your work.
1. Block Off Time to Check Your Email
While email may seem less intrusive than talking on the phone, the average worker can spend more than 11 hours of their workweek on email. Scheduling fixed blocks of time to deal with emails makes for more productive and efficient email management that frees up time for other significant tasks.
Allotting a specific time for it also means you don't waste time⁠—and lose focus⁠—checking your inbox whenever a notification goes off. Checking your inbox twice a day should be enough to ensure you don't miss any important emails.
2. Organize Your Inbox by Categories
Use labels and subfolders to apply a hierarchical naming system to your messages. For example, you can make a folder structure by project, client, subject, etc. This email management system allows you to prioritize important correspondence.
An uncluttered inbox also saves you time by making email searches easier and faster, as well as getting rid of distractions as you go through your email.
3. Apply the 80/20 Rule in Processing Emails
Also known as the Pareto Principle, the 80/20 rule posits that 20% of your input leads to 80% of your output.
Applying it to email management means that 20% of your emails can generate revenue for your business and, therefore, require immediate attention and responses. Meanwhile, you can take your time attending to the other 80% that have a lower priority.
4. Turn Group Email Accounts into Shared Inboxes
Group emails may or may not be relevant to every single person so they should be organized to avoid disrupting your team's workflow through the use of email collaboration tools. Some of the best email management software for collaboration include:
Google Collaborative Inbox
Outlook Shared Mailbox
Teamwork Desk
Help Scout
Gmelius
Hiver
A shared inbox does not only retain all existing emails but also the team's calendar. You can communicate internally or assign tasks to anyone without having to create or forward an email. This allows you to get real-time updates on tasks and also declutters your inboxes.
5. Create Templates and Signatures for Responses
Templates, canned responses, and signatures are effective email management tools to save time on creating emails. These can be for transactional emails, inquiries, feedback, or thank you emails.
Go through your sent folder and draft different templates based on the kinds of replies you usually give. They can be customized according to the person you're writing to and their specific needs. You can also create multiple email signatures for different recipients
6. Unsubscribe from Emails You Don't Read
Avoiding spam and junk mail is often an overlooked email management trick. However, deleting unnecessary emails and unsubscribing from promotional emails or newsletters can clear the clutter from your inbox.
Make sure to disable your social media email notifications as well. This also reduces the risk of security threats and gets rid of the tedious task of regularly deleting emails you don't read.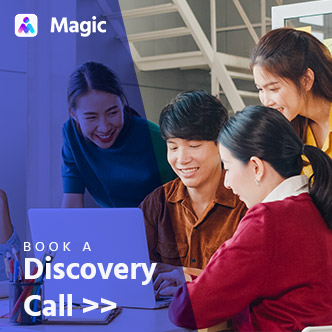 Customize Your Virtual Team Based on Your Needs
Get a team of qualified virtual assistants through a customized hiring funnel to easily fill in work gaps.
7. Maintain a Quarterly Archive
If you're still unsure whether you should delete an email, archiving is a good email management strategy since this only moves it out of your inbox for less clutter.
You can take it a step further by segmenting your archives by certain periods such as business quarters. This allows you to easily find emails again, and sort through them after each quarter, deleting them as necessary.
8. Use Automated Sorting Tools
Filters are simple but effective email management tools that automate how you sort emails. They also allow you to use color-coding or put them straight into specific folders for better organization. This ensures you don't miss out on important emails while saving you from the time-consuming chore of manually sorting emails.
9. Practice the "Only Handle It Once" (OHIO) method
The OHIO method means that you should only take action however it needs to be done, close it, and move on to the next task. Limit yourself to a minute for each email so you won't spend too much time in your inbox.
By applying this to email management, you avoid wasting too much time on any email. This will let you get more things done, especially when dealing with a large volume of emails.
Hire an Email Manager with Magic
Managing email should not monopolize your time at work. You can free up your schedule by outsourcing email management to a remote worker.
Magic works as a quick and cost-effective solution to hiring the right people to get work done. We can source, screen, and qualify talent for you using our multi-step hiring process and the specifications you need.
A Magic Assistant can act as your email manager to organize and take over your inbox. They are an efficient and low-cost addition to small and medium-sized enterprises (SMEs) to help manage growing needs.
An email manager can control and streamline your email communication through:
Cleaning and managing your inbox
Handling and organizing your contact list
Drafting different kinds of emails
Setting up automation tools
Sorting and verifying the email addresses of prospects
Got no time? Hire a flexible workforce and pay according to your usage volume and frequency with our pricing plan. Match with a Magic Virtual Assistant who can take on email management and other duties for your business such as:
Data entry
File/document management
Online research
Basic bookkeeping
Cold calling
CRM clean-up
Customer query management
Magic allows you to recruit for hard-to-fill positions and accommodate your business growth, saving you time and money in the long run. Start a discussion with us on what your business needs and how we can help!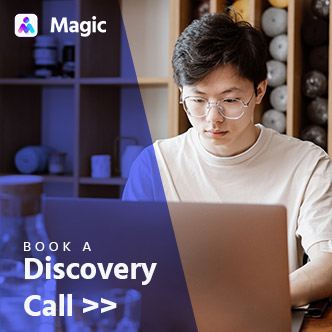 Match With a Vetted Virtual Assistant in 72 Hours!
Magic offers a frictionless way to source and qualify the right virtual assistant for your business so you can get things done fast and efficiently.