You don't have to do everything by yourself. A general virtual assistant (GVA) can help you with administrative and executive duties, as well as basic business functions so you can focus on big picture ideas.
With Magic's virtual assistant services, you can delegate almost any task to a skilled remote worker to make sure that operations are running smoothly. Below are seven incredibly useful virtual assistant tasks to outsource for your business:
1. Calendar Management
A general virtual assistant can help you plan your day to keep you on track with your activities. Calendar management covers:
Schedule and book appointments
Manage your to-do list according to their urgency
Coordinate your business travel plans
Organize your scheduled bill payments, invoices, and payroll
Supply you with agendas, resource materials, and notes before meetings
2. Email Management
Checking your email can become repetitive and counterproductive as you spend more time on communication instead of actual work. However, a virtual executive assistant can streamline and organize your inbox. An assistant handling email management can:
Clean and manage your inbox
Handle and organize your contact list
Draft emails
Manually respond to emails or set up auto-responders
Update your calendar based on appointments arranged by email
Sort and verify the email addresses of prospects
Email marketing tasks such as creating email lists and templates, developing email campaigns, and providing analytics and performance reports
3. CRM Data Clean-up
CRM data clean-up improves the quality of your customer database by combing through data for inaccuracy. This allows you to improve your engagement with prospects and help you move them along the sales funnel.
While it's an essential part of sales, CRM data management can take up a huge chunk of your time. So, hiring a general virtual assistant for CRM management can take off tasks from your hands such as:
Remove duplicate and/or inaccurate records
Collect and input updated data into the CRM software
Create comprehensive data reports for analysis
Organize and improve data entry and deduplication rules
4. Cold Calling
Cold calling allows you to reach out and encourage potential customers to buy your product or service. It's an effective telemarketing technique that you can outsource through virtual assistant services. Instead of spending time on it yourself, consider hiring virtual assistants to:
Identify and qualify leads
Create and develop cold call scripts
Establish valuable contacts
Review and refine calling technique
5. Clerical Tasks
Virtual administrative assistant services can help deal with the odds and ends of running a business that you'd otherwise have to squeeze into the gaps of your schedule. Better yet, a dedicated assistant will eventually learn your preferences when it comes to things like:
Data entry
Answering emails and phone calls
Making travel and meeting arrangements
Preparing documents and presentations
Managing business accounts
Managing files
Liaising with internal and external clients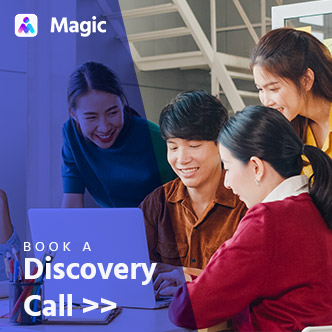 Customize Your Virtual Team Based on Your Needs
Get a team of qualified virtual assistants through a customized hiring funnel to easily fill in work gaps.
6. Basic Bookkeeping
Hiring an accountant for financial management and bookkeeping needs can be a luxury most small businesses can't afford. A general virtual assistant can provide support in keeping track of both the inflow and outflow of cash in your business. Their responsibilities include:
Creating general ledgers
Preparing financial statements
Managing pricing and invoicing documents
Reminding you to pay bills
Helping you with taxes
Reconciling business accounts
7. Basic Social Media Posting
While setting up an account and posting to social media is easy, it could take up time you could be spending on more important work.
With a general virtual assistant, you can connect and communicate with potential customers without having to divide your attention with other areas of your business. Some of the tasks you can delegate to them involve:
Managing accounts on multiple social media platforms (e.g. Facebook, Twitter, Instagram, LinkedIn, etc.)
Identifying audiences
Creating social media campaigns based on your target audiences
Developing, scheduling, and managing your social media calendar
Tracking social media metrics and competition
What are the benefits of hiring a GVA?
Work is lighter with the help of virtual assistant services. You can easily fill gaps in your work whether you want part-time or full-time assistance. Here are the benefits of delegating tasks to a general virtual assistant:
Boost productivity — With a virtual office assistant handling routine work from calendar management to basic bookkeeping, you and your team can concentrate on more active roles in different business projects.
Reduce overhead costs — Since virtual assistants work remotely, you don't need to spend more on office space and equipment. They are also paid hourly or on a project basis so you can just hire them whenever it's needed.
Scale your business easily — Get on-demand assistance to solve staffing issues quickly. It's easier and more cost-efficient than hiring full-time professionals who require a fixed salary and benefits, as well as office equipment and training.
Enjoy work-life balance — As virtual assistants take on the tedious tasks of your business, you can focus on your work so you don't have to sacrifice time for your personal life.
Do more for your business with Magic
Magic can match you with a general virtual assistant who best suits your business needs. There are three specific roles under our general virtual assistant services that are advantageous for small and medium-sized enterprises (SMEs) namely:
Virtual Assistant — A remote worker who can do a wide variety of tasks from personal affairs to corporate duties
Executive Assistant — A professional who provides technical assistance to a specific executive or team
Administrative Assistant — A virtual office assistant who provides support in the daily organizational activities of a professional or business.
Magic Assistants are screened with a multi-step process and proprietary selection criteria to ensure that they are well-equipped to take on whatever task you want to delegate. Aside from their skills, they are knowledgeable in different software such as dialers, online suites, CRM systems, and social media tools.
Do more significant work with a Magic Assistant. Get started now and book a call to discuss what you need. Magic works towards finding you the right virtual assistant within 72 hours. We'll handle the hiring process based on your specifications so you can concentrate on your business growth.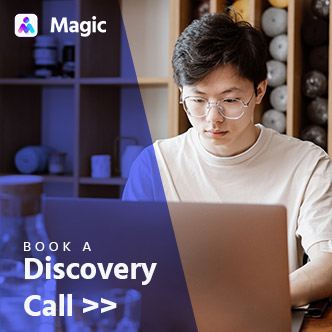 Match With a Vetted Virtual Assistant in 72 Hours!
Magic offers a frictionless way to source and qualify the right virtual assistant for your business so you can get things done fast and efficiently.