Today's sales cycle is always changing and it takes a lot of time and effort to keep up. You need to be on the right platforms, attract the right prospects, and build an iron-clad sales process so no potential customers fall through the cracks.
Telemarketing is an effective inside sales solution for generating more leads and nurturing those leads as your AEs and BDMs prepare to close more deals. Let's learn more about telemarketing outsourcing and how it can help your business.
Key Takeaways:
Telemarketing outsourcing offers cost-effective solutions for businesses by providing access to skilled professionals, flexibility, and reduced risk, allowing companies to focus on core competencies while driving sales and generating leads.
Outsourced telemarketing services encompass a range of activities, including cold calling, lead generation, appointment setting, lead follow-up, and upselling/cross-selling, providing a comprehensive approach to sales and customer engagement.
By partnering with reputable sales outsourcing companies, businesses can leverage the time-savings and cost-savings of outsourced SDRs to make their sales teams more efficient and effective.
What is Telemarketing Outsourcing?
Telemarketing outsourcing is the practice of delegating the telemarketing functions of a business to an external service provider. This entails partnering with a dedicated outsourcing company that employs skilled and experienced professionals to outsource sales calls on behalf of the client. The remote workforce becomes an extension of the client's sales and marketing team, conducting outbound calls, nurturing leads, and generating sales opportunities.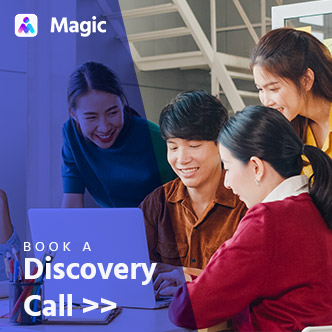 Customize Your Virtual Team Based on Your Needs
Get a team of qualified virtual assistants through a customized hiring funnel to easily fill in work gaps.
4 Benefits of Outsourcing Telemarketing
There are many benefits of outsourcing sales calls. Here are just a few:
Cost-Effectiveness
Outsourcing telemarketing allows businesses to avoid the costs associated with setting up an in-house telemarketing department. By partnering with an outsourced sales team, companies can leverage existing infrastructure, technology, and resources without the need for significant investments.
Access to Skilled and Experienced Professionals
Sales outsourcing companies employ trained and proficient telemarketers with the necessary expertise to generate leads and effectively engage prospects.
These professionals are well-versed in sales techniques, lead generation and qualification, and relationship building, ensuring a higher success rate in converting leads into customers. At Magic, all of our remote SDRs undergo extensive training to ensure they understand the ins and outs of sales.
Related Topic: 8 Lead Generation Techniques to Supercharge Your Business
Flexibility and Scalability
Outsourcing telemarketing provides the flexibility to scale campaigns up or down based on business needs. Whether you require additional agents during peak seasons or want to expand into new markets, a reliable outsourced sales team can adapt to your business requirements.
Reduced Risk
Telemarketing outsourcing mitigates the risks associated with running an in-house telemarketing team, especially during times when you want to keep your internal team as lean as possible. Outsourced sales companies assume responsibility for recruiting, training, and managing outsourced SDRs, minimizing your burden.
Telemarketing Services to Drive Sales
Telemarketing is a powerful sales tactic that can help fill your sales funnel. Here are some of the main telemarketing services to drive sales.
Cold Calling
Outsourced telemarketing is perfect for cold calling, or reaching out to potential customers who have not expressed prior interest. Skilled telemarketers employ persuasive communication techniques to create initial interest, qualify leads, and set the stage for further sales efforts.
Appointment Setting
Outsourced sales teams can set appointments with potential clients, saving time and effort for your internal sales team. By handling the initial contact and appointment scheduling, outsourced SDRs ensure a warm and receptive environment for your sales team to then close the deal.
Lead Follow-Up
Timely follow-up is crucial in converting leads into sales. Outsourced telemarketers provide efficient lead follow-up, ensuring no potential opportunities slip through the cracks. By maintaining regular contact with leads, telemarketers nurture relationships and guide prospects through the sales funnel.
Upselling and Cross-Selling
Effective telemarketing outsourcing extends beyond lead generation and appointment setting. Service providers can also assist in upselling and cross-selling efforts, maximizing revenue from existing customers. Outsourced SDRs identify opportunities to present complementary products or upgrades, increasing the average order value and enhancing customer loyalty.
Grow Your Business with Outsourced Telemarketing
Today's sales landscape is even more competitive than ever and it's important to generate leads and nurture those leads without overwhelming your sales team. Outsourced telemarketing is one branch of the overall process of sales outsourcing and is a great tactic to fill your sales funnel, keep leads warm, and close more deals.
To learn more about sales outsourcing, including telemarketing, contact us today!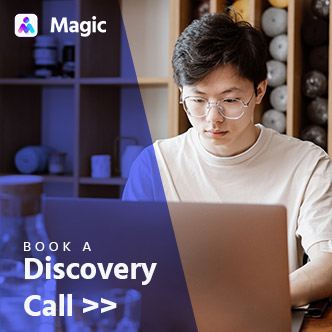 Match With a Vetted Virtual Assistant in 72 Hours!
Magic offers a frictionless way to source and qualify the right virtual assistant for your business so you can get things done fast and efficiently.