Cross-selling and upselling are two of the best sales techniques to maximize revenue and boost profits. Cross-selling is getting customers to buy more products, while upselling is upgrading their purchase.
The cross-sell vs upsell discussion has concepts that most people mix up or think are the same. Both drive sales and increase customer loyalty, so which one is best for your business? The key is knowing when and how to use them.
Explore the nuances of upselling vs cross selling to make informed business decisions!
Key Takeaways:
Choosing between cross-selling vs upselling allows you to optimize your sales strategies and improve your bottom line.
Cross-selling is offering complementary products to a buyer's purchase for a complete solution. Meanwhile, upselling is urging an upgrade to a more premium product.
Both cross-sell vs upsell concepts are great sales techniques for your business. Their effectiveness depends on product offerings, business goals, customer needs, and customer relationships.
What is Cross-Selling?
Cross-selling is the sales technique where a seller offers related products to a customer's purchase. The goal is to make ‌customers buy more items to give them a complete resolution to their needs.
A great example of this is when you're shopping on an online store like Amazon. It often suggests other products and services bought with the selected item, such as accessories and protection plans.
The Benefits Of Cross-Selling
Increased sales efficiency. You can hit your sales target and generate more revenue when you offer more products or services.
Enhanced customer experience. Offering a more complete solution allows customers to get everything they need in one transaction.
Cost-effective marketing. Promoting other products to current customers can reduce your marketing costs compared to acquiring new customers.
Improved inventory management. You can decrease inventory waste by selling related products that might not have been sold otherwise.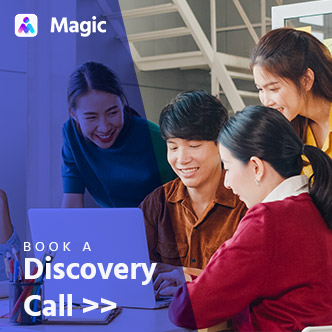 Customize Your Virtual Team Based on Your Needs
Get a team of qualified virtual assistants through a customized hiring funnel to easily fill in work gaps.
What is Upselling?
Upselling is a sales technique where a seller urges a customer to buy a higher-priced version of a product they want to buy. It can also be to prompt them to upgrade or add features to improve the quality of the product they bought. The goal is to increase the total value of the sale.
When you buy a gadget from Apple, for example, you have the option to upgrade the storage space and connectivity options to your liking.
The Benefits Of Upselling
Improved profitability. Upselling allows you to sell more expensive products that have higher profit margins.
Increased customer satisfaction. Customers are more satisfied with high-quality products since they better meet their needs.
Better customer lifetime value. Satisfied customers are more likely to return and buy more from your business in the future.
Reinforced brand perception. Offering premium products can position your business as a provider of high-quality offerings.
Choosing Between Cross-Selling vs Upselling to Drive Sales
Now that we're clear on the cross-sell vs upsell definitions, let's compare the two:
As established, both aim to boost revenue and customer satisfaction but differ in their approaches and goals. Cross-selling provides a complete answer to what a buyer is looking for. On the other hand, upselling offers a better product that meets customer needs more effectively.
While both have merits, you'll need to take a look at several factors to know which sales technique is best for your business. These include:
Product offerings: The most foundational thing to consider is the products and services you have. Do you have many complementary products that can be offered? Or, do you have clear tiers or upgrades available instead?
Business goals: Your sales technique should align with your sales goals and KPIs. If you want to sell underperforming products, cross-selling may be more effective. Upselling techniques are better if you're looking to increase profit margins.
Customer needs: Take into account your customers' needs and preferences to apply a more appropriate sales technique. Do they want a one-stop-shop experience? Or, are they willing to spend more for a higher-performing or premium product?
Customer relationship: Understanding your relationship with your customers allows you to make targeted pitches. Cross-selling can help new customers explore your products and build a relationship with your business. Meanwhile, upselling may be more suited to current or loyal customers who want to improve their experience. They are more willing to spend more since they already know your products.
Picking between cross-selling vs upselling is crucial to optimizing your sales strategies and improving your bottom line. Choosing which technique is most appropriate for a given customer or product can increase the likelihood of making additional sales and boosting your revenue.
Implement the Best Sales Techniques for Your Business with Magic
The cross-sell vs upsell discourse doesn't offer a clear-cut answer to which is best in driving sales. It all depends on how your sales performance is doing and what your sales team wants to achieve.
Specific circumstances can also affect your choice, such as the competitive landscape, timing, and even your sales team's expertise. Hit your sales target more effectively with sales outsourcing to help you source, qualify, and prospect leads, cold call, set appointments, and many more.
Don't miss out on the opportunity to increase the total value of a sale with Magic. Our outsourced SDRs can work with all your existing sales tools and apps (and even help you roll out new tools!). Start by hiring one sales professional and scale your team in less than a week.
You can set your KPI for sales, build hiring funnels, and create custom contracts for your outsourced sales team with no long-term obligations or hidden fees. Learn how to improve and scale your sales process with Magic by booking a call today!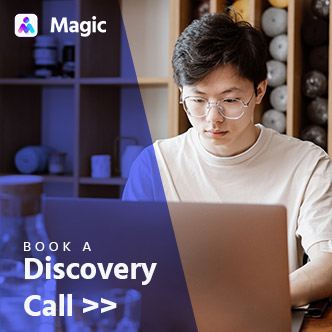 Match With a Vetted Virtual Assistant in 72 Hours!
Magic offers a frictionless way to source and qualify the right virtual assistant for your business so you can get things done fast and efficiently.