Looking to scale up your business but don't know where to begin? Start with the basics by boosting your productivity in administrative work.
Clerical tasks such as answering phone calls, keeping records, and setting appointments keep a business running smoothly. Leave it all to Magic's virtual administrative assistant services to free up time to grow your business.
Be it liaising with stakeholders, getting more leads, or keeping track of projects, there's groundwork to be done. Doing it all yourself can be unproductive, especially when you could be applying yourself to more crucial work. Get the support you need by hiring a Magic Virtual Assistant!
What are Virtual Administrative Assistant Services?
Virtual administrative assistant services are a low-cost but effective way to deal with your day-to-day duties. It allows you to offload clerical tasks to a virtual assistant so you or your team can do more.
As more office functions have gone digital, virtual administrative assistants have become vastly popular due to their flexibility and low rates. They provide support in the daily executive activities of a business. In most cases, they work with CEOs, managing directors, administrators, and other team leaders.
An admin assistant ensures smooth and efficient day-to-day operations by handling the work that keeps an office running smoothly. This can include a wide range of tasks such as:
Answer phone calls and maintain contact lists
Manage incoming and outgoing emails
Organize and set appointments
Book travel and meeting arrangements
Create and maintain a filing system
Manage the business account
Perform basic bookkeeping tasks
Take detailed minutes and prepare documents for meetings
Liaise with executives, managers, and other employees
Communicate with clients, business partners, and suppliers
To successfully fulfill their role, a virtual administrative assistant should have great communication, organizational, time management, and problem-solving skills. They should also have expert knowledge of office management systems and tools.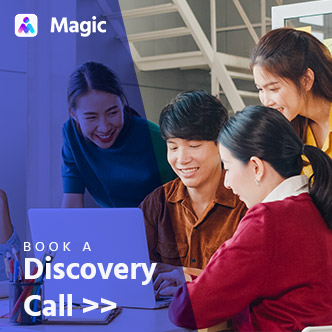 Customize Your Virtual Team Based on Your Needs
Get a team of qualified virtual assistants through a customized hiring funnel to easily fill in work gaps.
Industries That Can Benefit from Virtual Administrative Assistant Services
In the past, admin assistants primarily worked in an office setting. With the ongoing workplace revolution, remote work is now a viable setup that more and more businesses take advantage of.
A virtual administrative assistant can work in many fields since their duties are vital to running a business. Virtual assistant services can provide support for businesses in many industries such as:
Government agencies
Banking institutions
Recruitment agencies
Healthcare and social service providers
Telecommunication and media groups
Information and technology companies
Real estate businesses
Academic institutions
Law firms
6 Benefits of Hiring a Virtual Administrative Assistant
A virtual assistant can help manage communication between different people and groups, making it easier to get work done. Below are six reasons why you should hire a virtual administrative assistant:
1. More work done in less time
Get an admin assistant to do daily office work to streamline workflows and processes in different core business areas. Some of their tasks include calendar management, email correspondence, and invoice processing.
2. Reduce operational costs
VAs work on an hourly or project basis so it's up to you how you want to set it up. Unlike full-time employees, they don't require fixed salaries, benefits, or training. Because they work remotely there's no need to spend on office space and equipment.
3. Scale business operations easily
Solve staffing issues quickly with virtual administrative assistant services. You can hire admin assistants directly or from a virtual assistant company. This allows you to hire more VAs during busy times, or reduce the number of VAs during slower times.
On top of that, you can easily re-hire them for future projects or replace them when you need to. Hiring a VA that is a good fit for your business will save you time and money in the long run.
4. Focus on scaling up your business
With tasks cleared off your desk, you can concentrate on business analysis, strategies, and big-picture ideas to grow your company.
5. Enjoy work-life balance
Aside from clerical tasks, a VA can also run personal errands such as buying an item or setting a personal appointment. This way, you can focus on your business and avoid working overtime.
6. Get on-demand assistance quickly
Hiring VAs from different time zones provides round-the-clock availability so you can get things done whenever. Stay connected with them easily through your preferred communications platform and other collaboration tools.
What to Look For in Hiring an Admin Assistant
Highly trained and skilled virtual assistants can work in demanding situations. You can get virtual administrative assistant services by hiring a freelancer directly or getting help from a VA company.
A properly screened virtual administrative assistant will ensure that all tasks are completed on time and to your specifications. Here are six qualities to look for when hiring the right VA for your business:
1. Written and verbal communication skills
The admin assistant will act as the liaison between your business and clients or other organizations. That's why your VA should be able to accurately relay messages be it through emails, phone calls, or video conferences.
Plus, a multilingual assistant can be helpful if you do business with companies from countries that don't speak English.
2. Adaptability
There's a wide range of administrative tasks, so a good VA should be able to respond to sudden changes. They should be able to work efficiently under pressure and be creative in solving any problems that may arise.
3. Reliability
You can depend on your virtual administrative assistant without worrying if tasks are being done or if the outcomes are up to your standards. Reliability also extends to honoring confidentiality since they will be handling sensitive data such as bank details, emails, documents, and records.
4. Customer service orientation
Being customer service-oriented means having a positive attitude and a willingness to provide the client with the best assistance possible. An admin assistant should pay extra attention to delivering satisfying results.
5. Organizational skills
Your VA should pay close attention to detail when performing assigned tasks. Since they interact with almost everyone in your business, they should be organized and know how to prioritize tasks.
6. Tech Savvy
A VA will communicate and work with you online or over the phone, rather than in person. This means that your admin assistant should have the necessary devices and the knowledge to use them properly.
Also, VAs don't just use emails and office suites nowadays. They should also be proficient in different platforms and integrated apps to maximize efficiency in messaging, data entry, or invoice processing.
Magic helps you hire a qualified virtual assistant without going through the hassles of sourcing and screening. Our talent pool is composed of college graduates who are pre-vetted and trained by our hiring team.
We also take note of your requirements in matching you with the right Magic Virtual Assistant. This way, you can rest assured that work will be done whenever and however you need it!
5 Clerical Tasks You Can Delegate to a Magic Virtual Assistant
On top of your core business functions, day-to-day duties may become a barrier in scaling up. Hire a Magic VA to do more and fill in work gaps so you can go for bigger business development plans. Here are five administrative tasks you can assign to them:
1. Bookkeeping
Bookkeeping helps measure your performance accurately. With a virtual assistant, you can stay on top of your balance sheets, cash flows, and income statements.
Keeping your records as detailed and current as possible will also be handy when reconciling your accounts and tax audits. Some of the bookkeeping tasks you can outsource to a VA are:
Prepare and maintain financial records and documents
Match the balances in accounts and bank statements on time
Run accounting software programs (SAP) to process accounts payable and receivables, disbursements, receipts, and other business dealings
Enter data of all transactions in the database
2. Word Processing
No matter what industry you're in, it probably involves writing. An admin assistant can help you draft, edit, and format documents⁠, ensuring they're clear and presentable. A few things a VA can do for you with a word processor include:
Type and format data for transcription and verification
Format documents based on your preference
Organize data in spreadsheets and databases
Make presentations for meetings
Create and edit tables of content
3. Record Keeping
Keeping records helps businesses evaluate their growth, identify their strengths and weaknesses, and plan the appropriate strategies. A virtual administrative assistant can ensure your documents are well-kept with these tasks:
Classify and index records
Archive finished records and data
Ensure accessibility of records when needed
Check compliance with legal and financial requirements and regulations
4. Scheduling Appointments
Appointments tend to cause bottlenecks when not handled right. To avoid any potential issues, a Magic Virtual Assistant can help you with these tasks:
5. Email Management
The average employee spends 51% of their workdays on low-value tasks, one of which is email.  You need to sort through them and respond to the right ones while doing your core duties. A virtual assistant will allow you to focus on scaling your business by taking on tasks such as:
Delete spam messages
Reply to emails with your preferred communication style
Draft email response templates
Set up automatic responders
Organize and update contact lists
Apply filters to sort your inbox
Hire a Magic Virtual Assistant for Your Admin Work!
Focus on achieving the main goals of your business by outsourcing to a virtual assistant. Take advantage of Magic's flexible workforce and pay based on your usage volume and frequency.
There's no contract to start with so you can effortlessly fill in gaps in your workflow. Maximize business operations with your tools of choice. Your Magic Virtual Assistant can work with different apps and software already used by your business:
Slack — Talk to your virtual assistant with ease whenever you need something to be done.
Asana or Trello — Easily delegate tasks to your Magic VA. Invite them to your boards so they can perform data entry jobs or handle internal coordination within teams.
Basecamp — Collaborate with your VA to keep track of deadlines, files, discussions, or even sudden changes in your operations.
Calendly — Manage your schedule with the help of your admin assistant. They can book meetings and notify you about upcoming events.
Google Workplace (G Suite) — Let your VA develop a filing system using any Google tool such as Gmail, Docs, Drive, etc. It also allows for customer account management and invoice processing.
Zoom or Google Meet — Invite your VA to meetings to take minutes or liaise with clients and handle the next action.
LinkedIn — Looking to grow your team? Let your Magic VA find and contact candidates on the platform. It can also be used to provide basic customer service and update your client database.
Upwork — Source and manage contractors easily. Leave the hiring process to your VA who can also arrange your meeting with candidates.
There's no doubt administrative and clerical tasks serve as the foundation of your core business functions. Be it sales, accounting, or customer support, Magic can give you the most suitable virtual administrative assistant services for your business.
We will help you find the right virtual administrative assistant or build you a fully remote team for your business. Just discuss your needs with us and we'll match you with a Magic Virtual Assistant within 72 hours!
Get started today to start getting work done or check out our hiring guide first to know more about our process.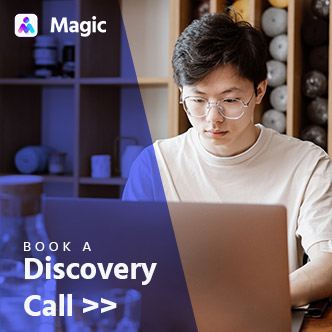 Match With a Vetted Virtual Assistant in 72 Hours!
Magic offers a frictionless way to source and qualify the right virtual assistant for your business so you can get things done fast and efficiently.