The past few months have been rife with rumors of a coming recession. It's not especially surprising, given that such speculation tends to follow economic woes. So while the US economy has avoided successive quarters of decline⁠—the simplest sign of a recession⁠—other events and trends have analysts on edge. With economists anticipating downturns in the near future, it's a good time for businesses to prepare for a recession.
Recessions, however, are multifaceted⁠—so there's no single playbook for how to survive a recession. If it were that easy, then people wouldn't be quite as worried as they are. Still, there are ways to shore up one's fundamentals to better weather a recession. With those strong foundations, you'll be better prepared to mitigate the biggest threats facing your business, whichever those might be.
Key Takeaways:
Although there are some signs of recovery, many other indicators⁠—spanning manufacturing, retail sales, housing and employment, among others⁠—foretell a recession ahead.
B2C businesses may therefore struggle to find a fit for their products or services, while B2B firms may deal with more stringent vetting processes. Investments may be hard to come by.
Reduce uncertainty and focus on cash flow, core customers, and efficiency to absorb shocks and brace for change. Consider investing in your in-house team's development while outsourcing for non-core functions.
Is the U.S. in a Recession?
Short answer: No.
But many experts believe it soon will be.
One big sign of an impending recession is the Federal Reserve's unabated hike in interest rates⁠, which have made it more costly to borrow money. This has managed to curb inflation somewhat, but not entirely. A range of other indicators⁠—spanning manufacturing, retail sales, housing, and employment, among others⁠—foretell a recession ahead.
So although some indicators show signs of recovery, many others hint at further slowdowns in spending and continued obstacles for businesses. Indeed, while unemployment begins to recover and inflation is far from its worst, many people are still hindered by stagnant wages, accumulated debt, and prohibitive housing prices. With small businesses in a tight position and larger ones unwilling to improve workers' conditions, things will get worse before they get better.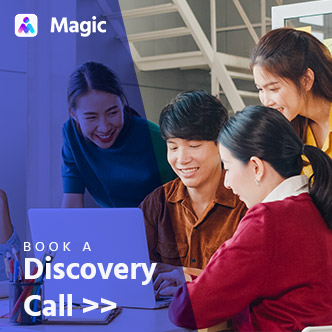 Customize Your Virtual Team Based on Your Needs
Get a team of qualified virtual assistants through a customized hiring funnel to easily fill in work gaps.
What to Expect: Effects of a Recession
During a recession, people tend to spend less, especially on non-essentials. This means less revenue for a lot of businesses⁠⁠. Even those not directly affected will feel the effects of rising prices, sinking stocks, and high inflation.
Without proper intervention, low consumption spurs unemployment and vice versa. Uncertainty about income and job prospects leads to tighter budgets and less discretionary spending.
B2C businesses may therefore struggle to find a fit for their products or services, while B2B firms may deal with more stringent vetting processes by consumers.
How to Prepare Your Business for a Recession
When buckling down for a recession, your first priority should be reducing uncertainty and shoring up your foundations. It can be hard to predict what sort of problems you'll encounter, but having a solid base will make you more resilient and able to adapt.
Focus on Cash Flow
During a recession, it helps to be flexible. Keeping your assets liquid ensures that you'll be able to promptly redirect resources to confront emerging challenges. Double down on collecting invoices and make sure your bookkeeping is in good order: this can include refining your contracts to penalize late payments or increasing deposits or down payments on big jobs or deals. Keep in mind that there's a balance to be struck between leeway for loyal customers and ensuring payments are made on time.
It's also important to keep sizable cash reserves. With a recession looming, aim to have enough to cover at least three months of your average expenses⁠—though enough for six months is ideal.
Avoid tying up your resources in illiquid investments until you're sure you have these bases covered.
Secure Your Core Customers
One way to ensure revenue is, of course, retaining existing customers. Acquiring new customers during a recession can be especially difficult, as individuals and corporations alike rein in their spending⁠. This means that maintaining your established client base is essential.
People are willing to pay more for reliable, high-quality products and services. This is true even in a recession. By meeting your clients' standards for quality, you can keep them from pulling back or switching to other vendors.
Encouraging feedback from priority customers can be especially fruitful during times like these. Insights into your consumer base can give you a leg up over competitors in retaining customers. When implementing improvements or new features, prioritize those that will be meaningful to these customers. And if your competitors fail to deliver, their customers may switch over to you as well.
Reduce Expenses
To keep your cash position strong, you'll need to reduce spending. One way to do this is to centralize and consolidate the tools and services you use. If different teams or departments are each using different services, you may be able to save on costs⁠—and maybe even boost efficiency⁠—by standardizing instead.
You should also consider the costs of your physical equipment and environment. If you're not locked into a lease, you could consider hybrid or remote staffing setups instead.
Diversify Revenue Streams
This particular piece of advice is a bit more situational than the others. While it's true that turbulent times may present new opportunities, you should pursue them with extra caution.
Make sure to research new ideas comprehensively and try to calculate ROI before committing to a new service, product or investment. Pay particular attention to the behavior of your competitors or your counterparts in similar industries.
Diverse revenue will have you more resistant to shocks but must be timed right lest the transitional period leave you too exposed to risks. Doing this early may be a good idea, though there's no way to wholly anticipate how things will change as the recession hits.
Support Your Employees
Limiting your expenses will also make it difficult to expand your team. This makes it even more crucial to maintain the employees you already have. The easiest way to retain workers is to offer proper compensation, opportunities for growth and training, and to build and maintain a good office culture. While culture can involve events and camaraderie, bear in mind that the most important aspects of work culture involve communication, respect, and the freedom to disconnect from work after hours. Flexibility in schedule and commuting can also go a long way in keeping employees around.
Investing in your employees also opens up opportunities for new projects, improved operations, or alternative ways to distribute responsibilities. More skilled employees may be able to expand operations even as you keep your team lean.

Outsource Non-Core Roles
Outsourcing can reduce costs, shorten time to market, and be used to gain access to resources and services that would otherwise be prohibitive for business owners. All of these can benefit you greatly during a recession.
The low costs and flexibility of outsourcing can help you pivot to pursue new strategies or to simply reduce costs. Looking offshore for staff augmentation further grants access to talent and resources in areas potentially less affected by the recession.
Working with remote teams for non-core functions is a great way to maximize your in-house team's talent. Remote teams outfitted with their own tools and databases may also let you save on subscription fees to reduce overhead costs.
Recession-Proof Your Business
Surviving a recession as a business owner means making preparations early. Shore up cash reserves, secure your core clients, and streamline operations by consolidating tools or turning to business process outsourcing. A solid foundation that can absorb shocks is the best way to prepare for an economic downturn.
Magic can help you brace for the recession with low-cost, flexible dedicated outsourcing services. We can find you remote workers to complement your in-house team or to help you launch new projects or strategies. Simply tell us what roles you need filling and we'll find you candidates in as little as a week.
Book a call to get started.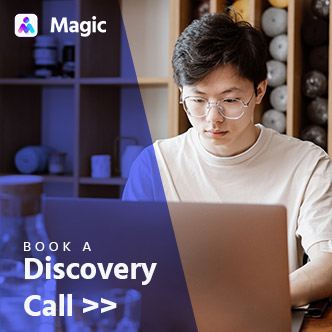 Match With a Vetted Virtual Assistant in 72 Hours!
Magic offers a frictionless way to source and qualify the right virtual assistant for your business so you can get things done fast and efficiently.