Your business is only as strong as its employees, but did you know that you can use remote staffing to make your employees even stronger? Hiring a remote workforce has many benefits, including allowing employees to focus on high-value tasks.
Let's look at ways a remote workforce can help your employees, and your business, succeed.
Key Takeaways:
Remote staffing refers to work arrangements outside a traditional office setting, such as from home, a co-working space, or another remote location. Managing a remote workforce has become vital for businesses to thrive in this new work landscape.
If your internal team has an increasing workload and not enough time to finish tasks, you should consider remote staffing. It's also a great solution to finding the right talent and reducing costs.
It's crucial to have a comprehensive onboarding process for a smooth and successful transition between your internal and remote teams. This can help you manage remote work challenges like different time zones and language or cultural barriers.
Performance management allows you to keep track of your remote team's progress, recognize their contributions, and get insight into improvements and future investments.
What Is Remote Employment? Understanding Remote Workers
Remote employment, or remote staffing, refers to work arrangements outside a traditional office setting, such as from home, a co-working space, or another remote location. Remote workers then use online communication and collaboration tools to complete tasks and work with other team members.
Managing a remote workforce isn't easy, so you must properly prepare for it. A great place to start is within the hiring process.
In recruiting remote workers, you should look for those with a unique set of characteristics that thrive in a digital workspace, such as:
Strong communication skills – to talk and collaborate with remote work teams effectively through various channels (e.g., email, phone, video conferencing)
Good time management skills – to prioritize tasks and projects efficiently and get work done on or before deadlines
Technological efficiency – to easily use different digital tools and devices to work more productively
Ability to work independently – to take responsibility for their work and make informed decisions autonomously
Trustworthiness – to produce work up to quality standards with minimal supervision and entrust data and files needed for work
There are many reasons businesses hire remote workers and one of which is to help their internal teams with their work. A typical business strategy is outsourcing tasks such as accounting, sales, and customer support so your in-house staff can focus on their core functions.
You can also offload some of the hiring legwork by getting the best outsourced services in the market. Outsourcing companies can help you hire a remote worker for a specific function, build a remote team from the ground up, and provide other services like performance management.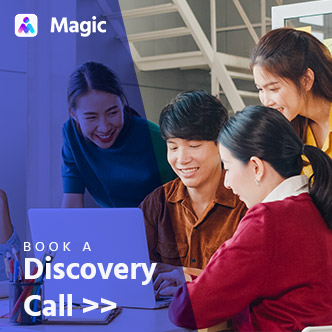 Customize Your Virtual Team Based on Your Needs
Get a team of qualified virtual assistants through a customized hiring funnel to easily fill in work gaps.
Assessing When You Need Remote Staffing
For growing businesses, there will be a lot of opportunities you can explore, but it also comes with a few challenges. Remote staffing or outsourcing is an excellent way to manage concerns like operational costs or keeping up with business processes and opportunities.
So, when is it time to consider supplementing your internal team with remote staffing? Below are some signs to recognize the need to do so:
1. Your team can't keep up with growing demands
There's more work to do as the business grows. Sometimes, it calls for someone to handle certain tasks or projects, but you'll spread yourself and your employees too thin with multiple roles.
A remote team can help meet growing demands and keep operations running smoothly and efficiently. Also, you can start with one worker or build a remote team and scale as needed to stay competitive in the market you're in.
2. Your team gets stuck with routine tasks
Routine tasks (such as data entry, lead generation, and basic bookkeeping) are essential in your work processes but can eat up too much of your team's time. Delegating them to a remote staff allows your team to accomplish more work and focus their time on value-adding activities.
3. Your budget isn't enough
Full-time in-house employees cost more than recruiting remote workers. Managing a remote workforce means you don't need to provide office space and equipment, benefits packages, and such. There are many outsourcing companies as well that provide flexible pricing plans to match your budget. This way, you can hire remote workers as you need them.
4. Finding the right talent is hard
One of the top advantages of remote staffing is access to a global talent pool for any position you're hiring. Without being limited to your location, you can source more candidates and hire the best talent for the job. Plus, studies show that remote workers have increased productivity than in-house employees.
Managing a Remote Workforce
It's crucial to have a comprehensive onboarding process for a smooth and successful transition. That said, it can be tricky to onboard remote work teams, given the physical distance and other factors like language and cultural barriers.
Create a detailed onboarding plan, from orienting remote workers to the firm and its culture to defining their roles, expectations, and goals. Make sure to provide access to the tools they need to perform their function.
Here are other tips for managing remote workers along with your internal team:
Get the best tools for remote assistants
Provide a central hub or resource library to help remote workers learn about your work processes.
Set working hours to sync your internal and remote teams for better remote communication and collaboration. You should also provide guidelines for asynchronous messaging to avoid delays and miscommunication.
Assign a mentor or work buddy for newly hired employees to help them navigate the digital workspace.
Schedule regular check-ins to see how remote workers are doing and provide feedback.
Build a sense of community through shared values and goals and team-building activities.
Creating a Remote Workforce with Magic
With the right strategies and tips for managing remote workers, you can successfully navigate this new work paradigm. However, it can become tedious and overwhelming over time, so you should get the help you need.
Outsourcing is a great way to get support in recruiting and managing a remote team for your business. Support your internal teams and boost operational efficiency by offloading work to a remote team.
Outsourcing companies can handle the hiring process and also help with managing a remote workforce. Magic provides flexible remote staffing across business functions, such as virtual assistance, sales, customer support, accounting, and AI.
Transform your business with Magic, starting at $10/hour and with no contracts! This means you can pay as you go and scale your team up or down to meet changing business needs. It's also a faster and easier way for businesses of all sizes to hire remote workers in less than a week.
Talk to us and find out how to get the results you want with Magic's on-demand remote workers!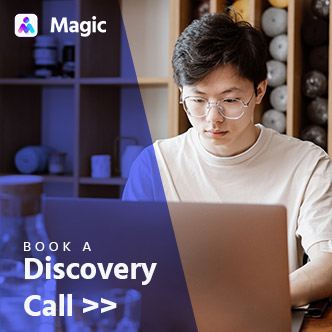 Match With a Vetted Virtual Assistant in 72 Hours!
Magic offers a frictionless way to source and qualify the right virtual assistant for your business so you can get things done fast and efficiently.