Customer experience may at first glance seem a subjective pursuit⁠—and for the most part, it is. Ensuring clients are happy will, ultimately, involve understanding them and acknowledging that emotions, preferences and culture all play a part. But that doesn't mean it's not measurable. And what you can measure, you can reliably improve. As such, understanding customer satisfaction metrics is crucial if you want to keep buyers coming back.
There are several different performance indicators you can use when measuring customer satisfaction. These include more subjective, self-reported measures like customer satisfaction (CSAT), as well as positivistic ones, like handling time. The latter tend to focus on what you're doing, while the former track the effects those have⁠—so both are crucial if you want to increase customer satisfaction.
Here, we focus on eight particular metrics: how to measure them, interpret their results, and use these to guide your efforts in overall customer management.
Key Takeaways:
To ensure customer satisfaction, it's essential to understand and acknowledge their emotions, preferences, and cultural background.
Measuring customer satisfaction metrics allows you to improve processes and keep buyers coming back.
You can measure customer satisfaction through buyers' experiences, your team's actions and results, and customer lifespan.
What Makes a  Customer Satisfaction KPI?
A quick note before moving on: the metrics discussed here aren't the only ones or even, necessarily, the ones your business specifically might find the most useful. Instead, they've been chosen to illustrate the many ways you could measure and monitor customer experience.
If you find that a combination of these indicators still aren't getting you the insights you need, you may want to look at other data⁠—whether it's data you already collect or not⁠—and add that into your satisfaction analysis. If so, here are a few things to keep in mind:
Keep It Quantifiable: Qualitative feedback has its place in customer experience, but it's unwieldy in large volumes of data. If you want to use such feedback, consider bridging it with quantitative content analysis.
Ensure It's Reliable or Replicable: Data should, ideally, be gathered under consistent circumstances. If you're getting subjective feedback, for example, make sure customers have a standardized frame of reference.
Have Precise Definitions: Similarly, be precise in defining what you're measuring, and in the terms you use when communicating with customers and stakeholders alike. A KPI built on vague definitions will provide unreliable information and potentially misleading insights.
Customer Sentiment Ratings
One of the simplest ways to measure customer satisfaction is by surveying buyers on their experiences. Short questionnaires can easily be inserted at various points in your customer management process⁠—after purchases, after support resolutions, etc⁠.—to gather data.
However, if you're using any metrics in this vein, pay close attention to your survey samples as well as  how and when you solicit responses. Customers who have an established relationship with your company are more likely to respond, which may cause some bias in results. You may need to refine your surveying methods over time, or simply adjust your results interpretations.
The three examples below illustrate different ways of approaching this sort of measurement. Hopefully, this will give you some idea of what may work best for your own purposes.
Customer Satisfaction (CSAT)
A customer satisfaction (CSAT) score is a numerical representation of your customers' overall un/happiness with your brand. It's most often measured on a linear scale of 1 to 5 (or 10), with one indicating complete dissatisfaction, and the highest value indicating satisfaction.
CSAT scores are a fairly popular metric because of how easy it is to gather the data. Simply present customers with a customer satisfaction questionnaire during the buying or support process and tally the results. Better yet, the questionnaire can be as simple as a single rating of 1 to 5, for example:
How satisfied are you with our service overall? (1 – Very Dissatisfied … 5 – Very Satisfied)
On top of the sampling issues mentioned earlier, one problem with the CSAT score is that it tends to lack a well-defined frame of reference for satisfaction. The next two measures are, in a way, a means to get around that vagueness.
Net Promoter Score (NPS)
Like the CSAT score, the net promoter score (NPS) is a single numerical value⁠—but instead of overall satisfaction, it measures how likely people are to recommend your brand, rather than not.
The archetypal NPS question is:
How likely are you to recommend [service/product] to someone/a friend/a colleague? (1 – Would Not Recommend… 10 – Would Definitely Recommend)
From there, there are a few more steps to take.
1. Identify Promoters and Detractors. Sort respondents into categories based on their response. In a typical classification scheme, people who responded 7-10 would be promoters, while those who responded 1 to 3 would be detractors. Anyone else would be passive.
2. Calculate Proportion. Once you've tallied the number of promoters and detractors, represent their numbers as percentages of the survey sample.
3. Subtract the number of detractors from the number of promoters. The result is your NPS. (An NPS may, therefore, be negative, which is a bad sign.
There are two caveats to note.
First: you might need to adjust the threshold scores for promoters and detractors; you can calibrate this by observing trends in other areas⁠—like repeat purchases or referrals⁠—vis-a-vis the number they select. By adjusting your thresholds, you can get more predictive statistics.
Second: an NPS may not work for your business if you deal with services or products where personal recommendations are not widely sought out or offered.
Customer Effort Score (CES)
This method, meanwhile, measures how easy or difficult your customers find it to engage with your company. It uses variations on this central question:
How strongly do you agree with this statement:" [Company] made it easy to handle my issue"? (1 – Strongly Disagree … 5 – Strongly Agree)
You can, of course, replace "handle my issue" with other things, such as "process my transaction" or "customize my purchase" and so on.
The reasoning behind CES is that ease of use or convenience is a strong predictor of customer loyalty, often surpassing other conventional indicators of customer service. Recent surveys also show convenience is important to buyers across generations.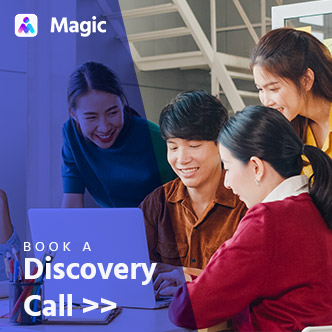 Customize Your Virtual Team Based on Your Needs
Get a team of qualified virtual assistants through a customized hiring funnel to easily fill in work gaps.
Performance Indicators
This next set of metrics aren't based on user responses. Rather, they're tracked on your end and measure your team's actions and their results. These indicators serve as a valuable counterpoint to user sentiment: these are what your customers are reacting to.
First Response Time (FRT)
The time it takes for your customer support team to first respond to a customer is important, even if that response doesn't solve the problem right away. A swift initial response can gain a customer's confidence and improve their attitude throughout the process.
To calculate FRT, simply measure how long it takes you to respond to each support request, add them together, then divide the sum by the number of requests received. Measure FRT separately for each channel through which you receive requests; you might find that you're quicker on some channels than others.
Average Handling Time (AHT)
This measures the total time it takes, on average, for your team to resolve a customer's request or concern. Naturally, the shorter this is, the better.
AHT is typically used for conversations⁠—measuring time on call and on hold⁠—as an indicator of contact agents' efficiency. That said, it can also be used for other channels, measuring the total time from getting an entry in your support ticketing system to the time that ticket is closed. As always, measure AHT separately for different channels, so you can compare.
One thing to be careful with is how you define the resolution of a request. A short AHT may not do much good if your customers are still left unsatisfied by cases you deem resolved.
Resolution Rate
This is another way to measure issue resolution. For this metric, you establish a target time frame for resolving tickets and track the percentage of tickets resolved within that frame. This is another useful indicator for checking the overall efficiency of your customer support team's processes or individual agents.
As with AHT, it's important to define when an issue is considered resolved.
Customer Lifetime Value
Ultimately, customer service should be driving revenue and growth for your business. The primary indicator of your success in this regard is customer lifetime value (CLV). This reflects the total income you can expect to earn from the average customer over their projected patronage of your business.
Good customer service should ensure you win over customers to keep them coming back⁠—ideally with larger purchases down the line⁠—leading to an increase in CLTV. As such, improvements in your customer service should also move the needle on CLTV. If they don't, you may need to shore up efforts elsewhere, or reassess your customer satisfaction strategy.
Boost Satisfaction with Outsourced Customer Support Services
While customer support is important, it's generally far from a business' specialization. This can make it difficult to ramp up an in-house support team. Many businesses therefore turn to customer support outsourcing.
Outsourced CSRs can fill a wide range of support roles. These might involve direct contact through voice calls or chat, or may be a more backend role, including analytics and CRM management.
Whether you're starting a team from scratch or bolstering your current CSRs, Magic can make it easy to assemble the outsourced customer support team you need.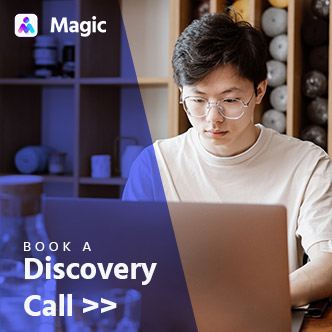 Match With a Vetted Virtual Assistant in 72 Hours!
Magic offers a frictionless way to source and qualify the right virtual assistant for your business so you can get things done fast and efficiently.