They say if you want something done right, you have to do it yourself⁠—but that isn't always the case in business. Customer service is one case where leaving it to someone else is often the best path to success. In fact, about one in five small businesses outsource customer support. When you know how to do it right, outsourced customer service can give you an edge over the competition, without cutting deep into your resources.
And to be clear⁠—good customer service is a stark advantage. On average, people are willing to pay about 16 percent more for products or services if the company has great service. Customer service outsourcing can help you reach that level of customer experience by offering greater flexibility and responsiveness, even on limited resources. In this article, we'll explain how you can outsource customer service to save money, drive revenue and boost your brand.
Key Takeaways:
Customer service can help you drive revenue and business growth by improving customer retention, boosting lifetime value, and getting social proof or word-of-mouth promotion.
Outsourced customer service is a great way to reduce costs and gain access to skills or technology that might otherwise be beyond your reach.
Outsourcing customer service is especially useful in cases where speed and flexibility are crucial to success.
Driving Growth and Revenue with Customer Service
Customer service isn't just about fixing problems or applying BAND-AID® solutions. The companies that do it best recognize its role as a driver of revenue.
There are three main ways through which customer service fosters business growth: customer retention, upselling, and brand building.
Customer Retention
It should come as no surprise that customer service is crucial in retaining customers. What may be surprising is how narrow the margin for error really is: 41 percent of customers leave after just two bad interactions.
In addition to the conventional customer support channels, people tend to look for support through third-party channels, including on Google and social media, before approaching your business directly. Customer service, then, involves both traditional touchpoints as well as self-service channels. All of these are instrumental in keeping your customers around.
Upselling and Cross-Selling
A classic piece of business wisdom is that keeping customers around takes less effort than getting new ones. Another benefit, however, is that repeat customers spend more on each purchase.
In addition to handling issue resolution, your customer service team can work with sales to encourage purchases from existing customers. Upselling and cross-selling can be worked into your customer management process to boost each client's lifetime value. Just remember to do this in moderation, and only when your clients are primed for pitching⁠—not when they've got problems that need to be solved first.
Building Your Brand
Good service gets people talking. According to data from Qualtrics, 38 percent of consumers are more likely to recommend you if you have good customer service. People are more likely to trust recommendations from friends or peers, so this sort of word-of-mouth marketing is extremely valuable.
Of course, you can⁠ also take steps to gather social proof when interacting with your customers. Your online customer service systems should include satisfaction surveys and encourage reviews or feedback. Measuring customer satisfaction can serve as social proof and valuable data for improving your own service. More detailed feedback can serve as testimonials. Just remember to inform people when and how their responses may be used.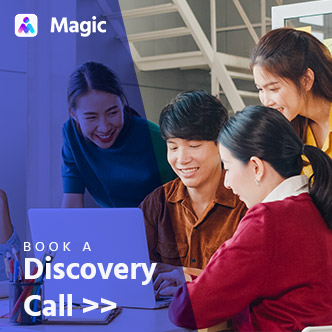 Customize Your Virtual Team Based on Your Needs
Get a team of qualified virtual assistants through a customized hiring funnel to easily fill in work gaps.
The Advantages of Customer Service Outsourcing
Outsourcing gives companies a means to improve their service quality while exerting minimal strain on their resources.
Here are a few benefits of outsourced customer service.
Cost Savings
Outsourcing can help businesses save on various overhead expenses, as well as labor costs. It bypasses the need for most training and onboarding, as well as the need to invest in extra office space and equipment. Offshoring presents further opportunities for saving, with hourly rates in South and Southeast Asia or Latin America costing about one-third to half of North American equivalents.
These savings can be especially useful if you need customer support coverage around the clock, or across multiple channels. In many countries with mature outsourcing industries, it's easy to find 24/7 coverage at competitive rates, since agencies there staff multiple shifts. The same is true for omnichannel support. So whether you need to outsource phone support, live chat, or social, you can save on costs as you do so.
Scalability and Flexibility
If you need to scale rapidly, outsourcing is a great choice. Since it provides access to on-demand workers with little need for training or onboarding and no overhead investments, outsourced customer support can easily adjust to the needs of your business. Many businesses take advantage of this to meet seasonal demand or anticipate extra work from new initiatives or projects.
Working with customer service outsourcing companies, for example, gives you easy access to CSRs trained for multiple platforms, such as phone or chat support, email support, and support ticketing systems.
Specialized Customer Service Solutions and Skills
While basic customer service is fairly simple, the standards that customers now demand require some sophistication⁠. This can come in the form of specialized skills or purpose-built technology.
Technology for customer support largely focuses on handling and integrating information. This includes customer relationship management (CRM) software and help desk software, among others. These programs are poised to solve customers' top frustrations, which include waiting on hold (63%) and having to repeat information  (51%). Self-service tools are also an opportunity for growth, since most businesses significantly underestimate how important self-service is to people these days.
Skills related to customer service may involve setting up or using those programs, as well as training in de/escalation, positive messaging, and, where relevant, explaining and demonstrating product or service usage.
More Time for Specialization
While customer service is important, it's not likely to be the specialty of any of your employees. At best, they'll likely be equipped for an adjacent role, such as technical support or running product demos. This means that responding to customers⁠ wouldn't be the best use of their time. And given how customer support goes, it would take a lot of their time.
By handing off auxiliary tasks to outsourced or on-demand workers, your in-house team can focus on tasks that truly leverage the skills, knowledge, and experience that you hired them for. And while you save money on outsourced workers, you'll also be generating more revenue by having your employees stick to their specialties.
Let Magic Handle Your Remote Customer Service
Magic can help you assemble a remote customer service team. Our process is simple and flexible. We find remote workers based on the tasks you need done, who then work directly with you, on the schedule of your choice⁠ and you can change team members as needed. This way, you get the services you need, when you need them.
You have full control over what roles to recruit for: our virtual hires can do live support, help desk management, or ticket handling, among others. Tell us what roles you need filled and get your first CSRs within a week.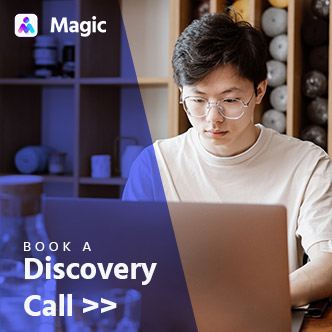 Match With a Vetted Virtual Assistant in 72 Hours!
Magic offers a frictionless way to source and qualify the right virtual assistant for your business so you can get things done fast and efficiently.