As a fully remote company, we at Magic value the flexibility and comfort of working from home. Remote work has given us a lot of advantages, but we also understand that it's not always easy to create a healthy, successful work environment.
Opinions on the persisting trend of remote work greatly vary based on a person's current work setting. For your business to thrive in this new work landscape, your remote workforce should have access to a robust digital workspace and team culture.
Read on to learn how to create a productive and fulfilling environment when working with remote teams!
Key Takeaways:
Creating a successful remote workforce depends on clear guidelines, proper training, and thorough communication.
When recruiting remote workers, you should create a productive digital workspace. This workspace should have clear guidelines, the right tools and materials, and a healthy routine.
A culture of inclusivity, support, and work-life balance can help employers manage the unique challenges of working with remote teams.
Creating a Digital Workspace for Remote Work Teams
When recruiting remote workers, you should build a digital workspace that sets them up for success. A comfortable and organized workspace can help promote focus, productivity, and wellness in remote work teams. This then makes for better output and work satisfaction.
While you don't need to provide office space or equipment, you should give remote workers the integration tools and systems they need to succeed. Here are tips for creating a good remote work setup:
1. Set Clear Guidelines for Remote Team Working
Align all of your team members to a common goal by setting clear rules and expectations for remote team working. This ensures everyone is on the same page and allows new members to keep up once onboarding is complete.
You can create clear guidelines for important tasks, such as:
File naming – makes for easier and faster access of digital files across teams and departments.
Communication etiquette – fosters better working relationships among remote workers to avoid costly errors and delays.
Project management workflows – provide transparency and insight into your projects' progress.
2. Train Your Remote Workforce
Nothing will help your remote team succeed more than proper training and practice.
Take the time to train remote workers on the job so they know how to complete their work. Provide them with resources and training materials for the tools and systems you use. Offer online courses and certifications to help them grow their skills and talent.
In addition, foster open remote communication from both parties by having regular check-ins.
Regular check-ins give team members a chance to share updates and discuss work-related topics. This can help build group cohesion and promote open communication.
Training sessions, one-on-one meetings, and peer-to-peer mentoring can build trust and self-motivation among team members. It can also improve collaboration within your workforce and help develop new perspectives and insights for your business.
3. Give Access to a Central Hub and Other Tools
You can keep things organized across different teams and departments with one centralized information hub.
Project management tools like Asana or Trello, communication tools like Slack or Microsoft Teams, and video conferencing tools like Zoom or Google Meet help keep everyone informed. These cross-departmental tools also help track things like project timelines, tasks, and deadlines and make collaboration between remote work teams more streamlined.
Lastly, remember to make remote work accessible for everyone by being open to the apps and software other team members use to make their work more productive.
4. Establish a Daily Remote Work Routine
After onboarding team members, you can start building a routine for your remote workforce. A structured daily routine reduces the risk of tasks falling through the cracks.
Here are some remote working ideas to help create a healthy routine:
Know which tasks to prioritize, delegate, or avoid.
Try out time management techniques to accomplish tasks.
Take scheduled breaks to avoid burnout or creativity blocks.
Have leeway for adjustments or disruptions in the schedule.
Schedule performance reviews and check-ins.
Routines are crucial for controlling your business operations, especially when working with remote teams. They also improve focus, organization, and efficiency, even in times of stress and uncertainty by reinforcing good habits.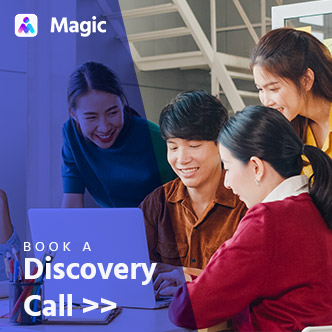 Customize Your Virtual Team Based on Your Needs
Get a team of qualified virtual assistants through a customized hiring funnel to easily fill in work gaps.
How to Work with Remote Teams Effectively
One of the challenges of managing a remote team is keeping your team engaged and productive. By creating a positive work culture that promotes communication, teamwork, and success, you can do just that.
Keep these tips in mind as you build a dynamic and engaging workplace for your remote team:
1. Recognize Contributions and Achievements
Be it big or small, celebrate each of your team members' achievements and contributions publicly. The recognition will help boost team morale and show workers that you appreciate their hard work. This could be acknowledging project completions in virtual meetings or spotlighting ‌milestones in the company newsletter, or offering incentives like gift cards and bonuses.
2. Set and Enforce Work Schedules
Working with a remote workforce may mean that team members are in different time zones. Many businesses take advantage of this by extending their working hours (ex: 24/7 customer support). For your remote team to be organized and strategic, you must coordinate work hours with them.
Having a set work schedule for your remote team members makes it easier to know who is working during which hours and makes it easier for team members to communicate and collaborate, even via asynchronous messaging.
3. Host Virtual Team Building Games and Challenges
Shake things up every once in a while and do team-building activities with your remote team. These activities are a chance for people to socialize, connect on a personal level, and make remote work less isolating. Plus, this can reduce stress and avoid burnout in the workplace.
With a bit of creativity, you can reinforce a positive company culture with activities such as:
Virtual scavenger hunts and escape rooms
Virtual lunches and tasting experiences
Virtual holiday events (Christmas, Halloween, etc.)
Game shows and trivia championships
DIY craft challenges
Karaoke sessions
Movie nights
Team building activities don't always have to be big or overly planned. You can just have icebreaker games before team meetings to keep things light and fun!
Create a Productive and Fulfilled Remote Team with Magic
With a robust digital workspace and work culture, remote work can be a fulfilling and productive experience for businesses and employees. Promote a culture of inclusivity, support, and work-life balance to help employees manage the unique challenges of remote work.
Outsourcing a remote workforce can make the transition easier for your team. Magic's remote team can help lighten the load for your employees. Transform your business with modern outsourcing across virtual assistants, sales, customer support, accounting, and AI.
Fill in work gaps or build your own remote team from the ground up! This way, you and your team can better focus and collaborate on core functions. Book a call now to discuss what your business needs help with the most.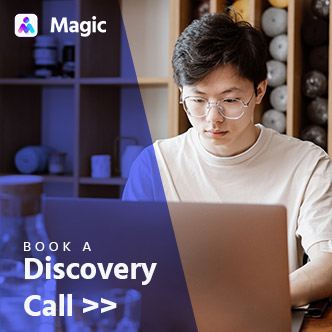 Match With a Vetted Virtual Assistant in 72 Hours!
Magic offers a frictionless way to source and qualify the right virtual assistant for your business so you can get things done fast and efficiently.