Struggling to keep up with your to-do list as an executive? You can get the support you need by hiring an executive assistant to take on a wide range of tasks, from administrative work to project management.
Executive assistants are seasoned professionals who can make sure your daily operations seamlessly run as you focus on the big picture. But they're not just your run-of-the-mill admin folks! EAs are worth their weight in gold, as they can save businesses time, money, and stress.
In this guide, we'll unveil the worth of virtual executive assistants to know just how much they can impact your executive team's efficiency and business growth.
Key Takeaways:
Executive assistants provide invaluable support to executives, handling a wide range of tasks from administrative work to project management.
Virtual executive assistants offer significant benefits, such as time and cost savings, improved efficiency, and reduced stress.
EAs are a valuable investment for businesses of all sizes, providing a positive return on the initial investment. However, you need to ensure they have the right executive assistant qualifications.
What Are Executive Assistant Duties?
As the right hand of top-level executives, the duties of an executive assistant extend far beyond traditional administrative tasks. Let's explore the diverse range of tasks that fall under their role:
Administrative Tasks and Office Management
An executive assistant can take charge of the administrative domain of the executive team to keep business processes running smoothly.
Handle paperwork and documentation
Create a practical filing system
Keep track of office expenses
Compile financial reports
Transcribe and take minutes of meetings
Resolve any office-related issues
Manage Communication Channels
An executive assistant can be your point of contact for both internal and external communications. This ensures that messages are streamlined and your priorities are set.
Filter and prioritize emails and phone calls
Coordinate with senior managers and other colleagues
Create and distribute memos, employee paperwork, and other documents
Ensure efficient correspondence between the executive and external parties
Schedule and Oversee Calendar
Executive assistants are masters of effective calendar management. They have the time management skills to ensure that every minute of your work week is spent efficiently.
Coordinate appointments, meetings, and events
Manage the executive's calendar to avoid conflicts and optimize time
Send timely reminders and updates for scheduled activities
Prepare and Follow Up on Meetings
An executive assistant to the CEO provides much-needed support in every high-level meeting. They ensure all relevant information is at hand and keep the momentum flowing even after the meeting.
Assist in preparing materials, agendas, and presentations
Book conference and meeting rooms
Transcribe and take minutes of meetings
Track action items during meetings
Follow up on decisions and action points after
Arrange Travel and Event Plans
EAs ensure that executives can focus on their business objectives without having to worry about their travel or event plans.
Book flights, accommodation, and ground transportation
Plan and create travel itineraries
Arrange and coordinate business events
Manage and Prioritize Projects
Virtual executive assistants can step into the role of project managers to make sure nothing is overlooked and that every initiative aligns with the company's goals.
Coordinate with people to ensure seamless remote work collaboration
Prioritize and delegate tasks to the right team member
Track and follow up on the progress of each project
Create and submit progress reports
Research and Analyze Data
To help with the decision-making process, an EA can dig into information and present insights to the executive.
Research various topics, industries, and competitors
Analyze gathered data to provide valuable insights
Summarize and present findings in a clear and actionable format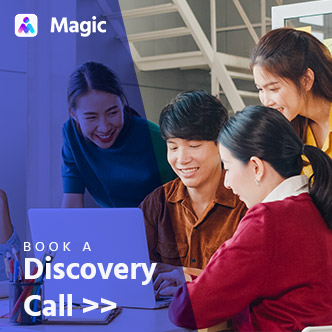 Customize Your Virtual Team Based on Your Needs
Get a team of qualified virtual assistants through a customized hiring funnel to easily fill in work gaps.
Benefits of Hiring Virtual Executive Assistants
With how the landscape of work has changed since the COVID-19 pandemic, executive and office support have evolved as well. Virtual executive assistants are becoming increasingly popular, offering many benefits that transcend geographical boundaries.
Increased Productivity and Efficiency
Virtual EAs can help streamline your operations to improve your productivity and efficiency. They are adept at working independently and efficiently to keep tasks from falling through the cracks as you work on more important matters.
Plus, if your EA works in a different time zone, they can effectively extend the working hours of your team.
Cost Efficiency in Operations
Opting for a virtual assistant can lead to significant cost savings. VAs often work on a contractual basis, getting rid of the need for benefits and other overhead costs. You can also avoid expenses related to office space, equipment, and utilities.
What's more, virtual assistant services offer flexibility. You can quickly scale up or down based on your needs and seasonal demands.
Improved Communication and Coordination
With advanced communication tools and platforms, executive assistants excel in fostering seamless collaboration among team members. It ensures everyone is on the same page and can get things done with little to no error.
For example, an EA can help manage communication channels like email, Slack, and Zoom to coordinate meetings and deadlines.
Focus on High-Priority Tasks
By delegating time-consuming and routine tasks to an EA, you can direct your time and energy toward high-impact activities. It gives you an uninterrupted focus on strategic planning, decision-making, and revenue-generating tasks to grow your business.
Enhanced Decision-Making Support
Virtual executive assistants leverage technology and data-driven insights to provide comprehensive information. This support empowers business leaders and owners to make strategic choices with confidence.
Plus, they can act as your extension by making some decisions for you (e.g., delegating tasks, coordinating with stakeholders, etc.) according to your preferences. This way, you don't have to attend to every aspect of the business operation and avoid decision fatigue.
Work-Life Balance and Less Stress
The demands of modern business can be overwhelming, but with an EA, you can have a better work-life balance. They can shoulder some of your workload, like your admin tasks, giving you breathing space in a fast-paced environment.
This allows you to focus on your professional responsibilities without sacrificing your well-being. It can also result in better competence and job satisfaction as an executive.
Executive Assistant Qualifications to Consider for a Great Hire
Selecting the right executive assistant for your business ensures you reap the benefits discussed above. So, you should look for specific executive assistant qualifications that align with your company's needs and objectives.
Education and Certifications
A degree is not always a strict requirement, but an EA's education often serves as a strong foundation for the skills needed in this role. Plus, having certifications shows a commitment to continuous professional development.
At Magic, our virtual executive assistants are remote workers in select Southeast Asian and Latin American countries. Most of them are college-educated professionals who can handle a wide range of roles, such as sales, bookkeeping, and customer service.
Soft Skills and Communication Abilities
Soft skills, such as time management, problem-solving, and adaptability, form the bedrock of a superb executive assistant. Meanwhile, communication skills make for an effective EA, regardless of who they interact with.
In this case, Magic trains our remote workers to succeed in a variety of tasks. Our candidates undergo extensive assistant skills training, which they must complete before getting assigned to a client.
To guarantee quality, you'll also get a dedicated account manager to help you work with and manage your EA.
Technical Proficiency and Software Knowledge
In today's technology-driven environment, a high degree of technical proficiency and software knowledge is essential. It allows an EA to efficiently do their job and find ways to improve workflows for the executive.
Here at Magic, our remote executive assistants are equipped with improved tools (e.g., virtual debit cards, password manager, task management, to-do lists, etc.) to work faster. With Magic AI, your EA will write cleaner emails, quickly research topics, and help you better.
Industry-Specific Experience
Your EA's experience can be an asset to seamlessly navigating the unique demands of your industry. It also ensures they quickly adapt to the specific terminology and workflows to support you in your work promptly.
When you hire a Magic executive assistant, rest assured that you're hiring the best of the best. Unlike our usual top 3% acceptance rate for our VAs, we only hire the top 1% for EAs. Plus, we provide seamless assistant replacement service to ensure you hire the perfect fit.
Final Verdict: Executive Assistants Yield Substantial ROI
Now that everything has been fleshed out, let's go back to the question: are executive assistants worth it?
All in all, the answer is a resounding yes! The role of an executive assistant cannot be understated. They offer indispensable support that spans from administrative tasks to strategic decision-making.
Virtual executive assistants are worth the investment for businesses of all sizes. By handling routine tasks, managing schedules, and streamlining communications, they free up a lot of time for executives, ultimately turning into a positive return on the initial investment.
Hire the Top Virtual Executive Assistants with Magic
Of course, to ensure that you're getting your money's worth in hiring an assistant, you need to look into your needs first. Reaping the full benefits of an executive assistant requires aligning tasks with the EA's strengths and fostering effective communication.
Magic will match you with the right virtual executive assistant based on your needs and preferences. Just book a call to discuss the tasks you want to delegate, and we'll take care of the sourcing and screening. If you need a replacement, we'll find you a better fit ASAP!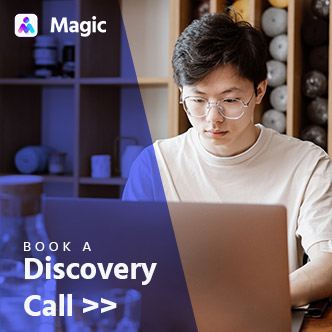 Match With a Vetted Virtual Assistant in 72 Hours!
Magic offers a frictionless way to source and qualify the right virtual assistant for your business so you can get things done fast and efficiently.