If you're a CEO, you likely have to take on more challenges and responsibilities than others. Hiring an executive assistant to the CEO is one of the most direct ways to boost productivity.
Every great CEO needs an equally great executive assistant by their side. When you hire an executive assistant, you can focus on urgent and important tasks, ensuring your effectiveness as a CEO.
In this comprehensive guide, we'll delve into practical ways to improve productivity after adding an EA to your executive staff.
Key Takeaways:
Hiring an executive assistant helps busy executives focus on critical tasks and improve their efficiency.
Executive assistants are administrative professionals who bridge CEO-organization gaps. They require organization, communication, discretion, adaptability, and tech skills.
EAs help CEOs manage their schedules, communications, travel, research, and projects. By maximizing their skills and expertise, they can help shape a company's future — and they can even do it remotely.
What Is an Executive Assistant to a CEO?
Executive assistants for a CEO are senior administrative professionals responsible for providing comprehensive support to chief executives.
The role bridges the CEO and the rest of the organization, ensuring seamless operations. This high-level administrative support includes everything from managing your schedule to facilitating strategic decision-making on your behalf.
Key Attributes and Skill Sets of an Executive Assistant
Looking for the ideal candidate to fill the strategic and administrative roles of an executive assistant? They should have the right mix of technical and soft skills:
Exceptional Organizational and Time Management Skills: The ability to juggle numerous tasks and prioritize effectively.
Strong Communication: Both written and verbal communication skills are essential for managing correspondence.
Discretion and Trustworthiness: Handling confidential information with utmost integrity.
Resourcefulness: Finding solutions and alternatives in challenging situations.
Tech Savviness: Proficiency with productivity tools and software.
Adaptability: Flexibility to adjust to rapidly changing priorities.
What is the Role of the Executive Assistant to the CEO?
The role of the executive assistant has grown from being a traditional secretary to a strategic partner of the leadership team. Delegating tasks to an EA can help the CEO focus on what matters the most without falling behind on other tasks.
Today, EAs are integral to the executive team's success, offering insights and solutions that shape the organization's future. What's more, they can now work remotely. This provides cost savings and offers flexibility and scalability to anticipate the needs of a busy executive.
What Does an Executive Assistant to the CEO Do?
The CEO is the captain steering the ship, while the EA is the navigator, ensuring that the course is charted flawlessly. Some of the main tasks and responsibilities of an EA include:
Manage the CEO's Calendar and Schedule
An executive assistant is responsible for the CEO's daily itinerary. From meetings to travel arrangements, making sure their schedule aligns with strategic objectives is a paramount duty. Effective time management also ensures the CEO is where they need to be when they need to be there.
Act as the Point of Contact for the CEO
The EA is the primary point of contact among executives, employees, clients, and other external partners. They screen and respond to emails and calls on behalf of the executive staff.
To do it effectively, they must distinguish between important matters requiring immediate attention. This allows the CEO to focus on high-priority tasks while dealing with less urgent issues separately.
Delegate and Follow Up on Tasks
Delegating tasks to other team members is a skill mastered by executive assistants for a CEO. This project management task also includes following up to track progress and keeping the CEO updated on it.
They help ensure that projects and assignments are assigned to the right people and are executed efficiently and on schedule.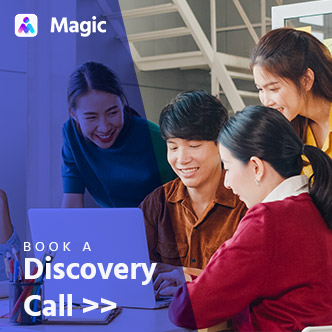 Customize Your Virtual Team Based on Your Needs
Get a team of qualified virtual assistants through a customized hiring funnel to easily fill in work gaps.
Coordinate Travel Arrangements and Logistics
An executive assistant to the CEO ensures a smooth journey for the CEO, be it domestic or international trips. They manage all aspects of their travel, from booking flights to arranging accommodations. This also includes booking other appointments on the CEO's behalf.
Research and Managing Information
Gathering and synthesizing data, market trends, and industry insights is essential for a CEO to make an informed decision. An EA often conducts research, providing valuable information for strategic planning. It also includes preparing agendas and other documents for meetings and events a CEO attends.
Gatekeep and Prioritize Work
The executive staff has a lot on their plate, and it's up to the executive assistant to control this chaos. Besides administrative office duties, an EA acts as a shield, filtering requests and inquiries to protect the CEO's focus. They prioritize matters that require the CEO's attention, ensuring their involvement in crucial decisions.
4 Practical Ways to Level Up as a CEO
The responsibilities of an executive assistant are vast, the stakes are high, and the demands are relentless. With a proactive EA working with you, you can continue performing well and showing how to stay productive.
Check out these productivity tips that you can use to accelerate your accomplishments:
Don't Do Everything Yourself
As a CEO, it's tempting to want to be involved in every aspect of your company. After all, you're the leader, and you want to ensure that things are done your way. However, this mindset can be counterproductive.
Trying to do everything yourself can lead to burnout, micromanagement, and a lack of focus on strategic priorities. You're forgetting that you'd be more productive when prioritizing your primary duties as a CEO.
Trust your team to handle their roles effectively, especially your EA, who has the technical and soft skills to support you. By doing so, you free up your time to focus on high-level strategic decisions, innovation, and the company's overall vision.
Embrace Technology
Technology is a powerful tool for CEOs to streamline operations, improve efficiency, and make data-driven decisions. Embracing technology doesn't mean you have to become a tech expert. It does require an openness to integrating technology into your processes.
It can be as simple as using project management software for better team collaboration or data analytics tools to gain insights into customer behavior. Today, more and more companies are taking advantage of AI tools such as:
ChatGPT
Bard
Jasper
Descript
DALL·E 2
Midjourney
Mem
Reclaim
SaneBox
That said, even with the powerful features of these AI tools, human involvement is still integral. It's always good to have a human in the loop with AI tools, such as an EA, to double-check accuracy and reliability.
Develop Effective Communication Practices
Communication is the cornerstone of effective leadership. Clear and effective communication is crucial as a CEO to align your team, stakeholders, and clients with your vision and goals.
Invest time honing your communication skills, such as active listening and providing constructive feedback. You should also have effective communication plans and tools in place. Open and transparent communication fosters trust and cohesion within the organization.
Even a great executive assistant to the CEO can't read minds. Regularly communicate the company's strategic direction, progress, and challenges with your EA to keep them engaged and motivated. Make a habit of telling them directly when they're doing a great job or not.
Let Your EA Enter Your World
Your executive assistant is not just a support staff member; they are your strategic partner. It's essential to share context and insights with them so that they can make informed decisions on your behalf.
Schedule regular one-on-one meetings with your EA to discuss priorities, challenges, and the specific goals you aim to achieve. Plus, letting them observe you allows them to see and understand your daily stressors and successes.
Providing them with a deep understanding of your world gives them a good idea of what kind of support you need. They can then effectively filter and prioritize tasks, manage your schedule, and represent you in various capacities.
This collaboration makes your EA an extension of your leadership, enabling you to work in tandem toward achieving your goals.
Hire the Best Executive Assistants for a CEO with Magic
An executive assistant to the CEO serves as the middleman between you and outside your office. Their role is instrumental in optimizing your work and, by extension, the success of your organization.
By practicing masterful delegation, technology adoption, effective communication, and a strong partnership with your EA, you can elevate your productivity and lead your company to greater heights.
Let Magic find you the right executive assistant for your dynamic needs as a CEO. Our Magic EAs are from the top 1% of our talent and are trained to succeed using cutting-edge technology, including Magic AI.
Schedule a call with us today to talk more about how Magic can help you be a more productive and influential executive.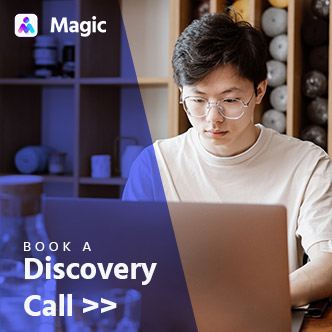 Match With a Vetted Virtual Assistant in 72 Hours!
Magic offers a frictionless way to source and qualify the right virtual assistant for your business so you can get things done fast and efficiently.