Hiring an executive assistant to the CEO is one of the most direct ways a chief executive can boost their productivity.
If you're a CEO, you likely have to take on more challenges and responsibilities than others, being a manager, decision-maker, and more. Delegating tasks to an executive assistant (EA) can help you focus on priorities without falling behind on other tasks. Essentially, hiring an executive assistant allows you to focus on tasks according to urgency and importance.
What Is An Executive Assistant?
An Executive Assistant (EA) is the assistant to the CEO or any executive they are assigned to work for. They serve as the middleman between you and outside your office.
An EA can go through an executive's memos, emails, letters, appointments, and tasks to determine which ones need attention first. They can attend to an executive's calls, and ensure that the executive is ready for all appointments as they prepare all the materials for each meeting. They also take care of new cancellations or commitments as they come. In addition, they can go to meetings in the executive's place – after they've worked with you long enough to know how to represent you best.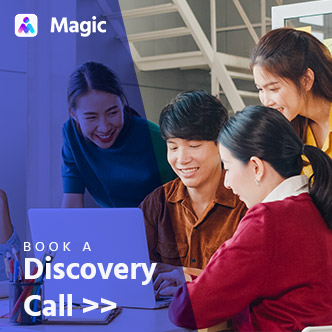 Customize Your Virtual Team Based on Your Needs
Get a team of qualified virtual assistants through a customized hiring funnel to easily fill in work gaps.
Productivity Hacks For CEOs with Executive Assistants
With a proactive executive assistant working with you, you can continue performing well and showing how to stay productive. Check out these nice productivity tips that you can use to accelerate your accomplishments:
1. Don't Do Everything Yourself
You may think you'll finish tasks faster and better if you do them yourself. However, you're forgetting that you're more productive when focusing on your top priorities. Switching among smaller tasks can quickly take up time and energy.
2. Hire A Talented Individual
This work is very important for you since your EA can make you as effective and as productive as possible. So, hire a talented individual and choose one who can do a good job as EA. In fact, it will be to your advantage to invest in top talent.
3. Explain The Hows and Whys
Let your EA understand the overall goal of each task. Explain why you want them to do a certain task following a certain procedure. Knowing why they have to do it correctly gives them more motivation to accomplish their tasks according to your prescribed procedure.
4. Be Open To Suggestions
You've explained why you want things done in a certain way. However, for tasks like emails, messages, scheduling, and coordination, be open to change and find out if your EA has ideas on how to optimize your time and productivity.
5. Let Your EA Enter Your World
Your EA knows that you have a lot of important duties. However, letting them be around you allows them to see and understand your stressors including the wins and losses of your day. Showing your highs and lows as well will give them a good idea of what kind of support you need. A great EA may even think proactively so they can be a better assistant to you.
6. Fund EA Training
You and your top executives attend training sessions and seminars to be better and more effective as decision-makers and leaders of your business. So, why not consider doing this for your EA as well? The better skills they can develop, the more benefit they can give you for support and in executing your tasks.
7. Remember To Communicate
Even a great EA can't read your mind. Plus, don't wait for them to ask you. Make a habit of telling them directly when they're doing a great job or not. Let them know if they are underperforming so they become aware of what they could be doing better. Give praise for work well done. Communicate with your EA, especially after each completed task.
8. Give Reasonable Expectations
Setting expectations will guide you and your EA to be on the same page. It gives clarity on how and what kind of performance you want from them. It establishes the baseline where future performances can be measured. What's more, knowing your expectations empowers your EA to exercise creativity and productivity while operating under the structure and guidelines you've set.
9. Encourage Your EA To Anticipate Your Business Needs
Though this can eventually come with experience, you'd benefit from encouraging your EA to anticipate needs. As your liaison, they'll be your frontrunner in dealing with office duties and people outside your office. So, train your EA to develop a goal-oriented mindset.
Why Choose Magic when Hiring An Executive Assistant?
Magic is one of the best places to find an executive assistant. We find effective ways on how to be more productive through collaboration tools to ensure that each client and their Magic assistant work seamlessly.
Our primary goal is to be your go-to source of virtual assistance services. As such, we actively improve our services starting with a fast and easy hiring process. So, be more productive by hiring your Magic virtual assistant today.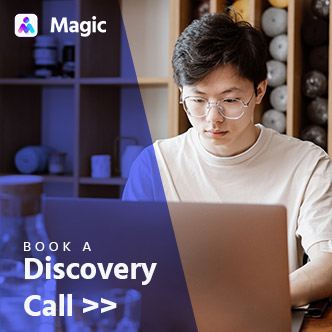 Match With a Vetted Virtual Assistant in 72 Hours!
Magic offers a frictionless way to source and qualify the right virtual assistant for your business so you can get things done fast and efficiently.