As the work landscape evolves, outsourcing has emerged as a catalyst for success and growth for many businesses. It's more than a buzzword—the benefits are abundant, from streamlining operations and reducing costs to propelling companies to new heights.
With dedicated outsourcing services, you can tap into specialized expertise and resources to focus on your core competencies. This is the case for many leading US companies that outsource and are harnessing its power to drive their triumphs and fuel their growth.
To understand the benefits of outsourcing and how you can leverage it effectively, let's look into successful outsourcing examples in the US. We'll delve into the functions they have entrusted to outsourcing companies, the reasons behind their strategic choices, and the invaluable benefits they've reaped.
Key Takeaways:
Outsourcing has emerged as a catalyst for success and growth for many US companies, offering benefits such as streamlined operations and reduced costs.
Companies that outsource usually offload customer service, sales, admin, accounting, and IT functions. In doing so, they access specialized expertise, stay up-to-date with trends and software, maintain organization and compliance, and focus on core competencies.
By outsourcing services, companies can optimize work, scale effortlessly, and stay competitive in a dynamic business environment.
What Tasks Do Companies Outsource?
Before we dive into US companies that hire remote workers, let's look at which tasks and functions businesses entrust to external service providers. The services a business needs can vary depending on its industry, size, and strategic goals.
Here are some of the most common outsourcing services that companies take advantage of:
1. Customer Service
Customer service outsourcing allows companies to deliver 24/7 assistance and handle high call volumes efficiently. Customer service outsourcing companies like offshore call centers provide trained personnel who can deliver prompt and professional support, resulting in improved customer satisfaction and retention.
Some of the most popular outsourced customer service channels include:
2. Bookkeeping & Financial Services
Companies, especially small and medium-sized businesses, outsource bookkeeping and finance tasks to external providers. This ensures accurate financial records, compliance with regulations, cost savings, and access to professional financial expertise.
Some of the top outsourcing examples under accounting services include:
3. Sales-as-a-Service
Sales outsourcing allows you to tap into external expertise and stay up-to-date with the latest trends, techniques, tools, and software. It's ideal for businesses like tech firms that often lack the resources and expertise to build and manage an in-house sales team.
Sales-as-a-service is an effective strategy for companies who want to focus on closing deals. It offers tailored solutions to address the sales challenges a business may face.
Outsourcing companies can take over sales work including:
4. Administrative and Human Resources Functions
Some of the top companies that outsource turn to Human Resource (HR) outsourcing to streamline administrative tasks and enhance HR processes. It allows businesses to maintain compliance and organization, offload routine work, and focus on strategic initiatives.
The most common and cost-efficient way to outsource these functions is through virtual assistant services. A skilled dedicated assistant will handle tasks such as:
5. Information Technology Services
Many businesses outsource their information technology (IT) services to access specialized expertise, stay up-to-date with trends and software, and reduce operational costs.
With the rise of artificial intelligence (AI), many outsourcing companies also offer AI services alongside IT: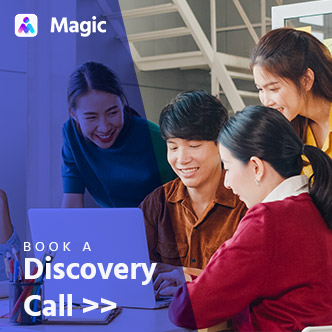 Customize Your Virtual Team Based on Your Needs
Get a team of qualified virtual assistants through a customized hiring funnel to easily fill in work gaps.
5 Leading US Companies That Outsource Business Operations
Outsourcing business services has become the secret ingredient behind the exponential growth and unparalleled success of many US companies, no matter their niche and size. Let's uncover the success stories of the top US companies that have embraced this transformative approach:
1. Google
Everyone knows Google. Over the years, it acquired various businesses and expanded its offerings which means a lot of work to be done.
It's not just Google's in-house staff behind its growth and success but also the strategic approach to outsource operations offshore, especially in the Philippines. In fact, Google's outsourced workforce grew larger than its core team in 2018!
Working with remote teams based in Manila is one of the key factors for Google's success, especially in Asia-Pacific. The tech giant mainly outsources its customer service and IT functions. These include app development, software development, and analytical consulting.
2. LinkedIn
LinkedIn has become the best employment-oriented social networking website in the world. After Microsoft acquired LinkedIn in 2016, the platform leveraged outsourcing companies and grew in just five years with over 800 million users worldwide!
To serve millions of users and position itself as a top brand, LinkedIn turns to remote staffing for back-office functions like customer support.
3. Wells Fargo
As a multinational financial and Fortune 500 company, Wells Fargo has offices in 31 countries providing banking, investment, and mortgage products and services. However, it also gets work done through business process outsourcing.
Outsourced companies in the Philippines and India allow Wells Fargo to focus on developing innovative technologies and solutions. Some of the roles the company outsources are customer service representatives, payroll consultants and analysts, process engineers, fraud specialists, and financial accountants.
4. Pfizer
As one of the most trusted brands in the pharmaceutical industry, Pfizer required talent beyond their expertise, such as sales and data management. So, it only makes sense that they outsource operations to help them position their brand on top of the global market.
Pfizer also outsources parts of its clinical research and drug development processes to accelerate drug discovery and development timelines.
One of the best outsourcing examples of this was during the COVID-19 pandemic. The company decided to outsource drug production to focus on COVID-19 vaccine production in the US which improved its accessibility in the country.
5. Procter & Gamble
Procter & Gamble (P&G) is one of the largest consumer goods corporations. For more than 185 years, they've produced a diverse line of health and hygiene products for consumers in almost every part of the world.
To sustain a huge global operation, P&G outsources its customer support functions to different countries. By outsourcing labor, P&G also ensures 24/7 customer support, improves responsiveness and brand building, and achieves cost savings.
Stay on Top of the Market with Outsourcing Companies
To stay competitive in a dynamic business environment, you should carefully consider the advantages of outsourcing and leverage it as a tool for success and growth.
From bolstering operational efficiency to slashing costs and driving innovation, the main reason why companies outsource is simply because it's a game-changer. Look at US companies that outsource and reap the benefits of this approach as indisputable proof!
Optimize your business operations and scale effortlessly with Magic. Get the most in-demand outsourcing services powered by a flexible, remote workforce. Delegate tasks across virtual assistance, sales, customer support, accounting, and AI services.
Want some outsourcing examples from Magic? Check out our latest customer stories to find out how we helped businesses of all sizes succeed and grow. Learn more when you book a call today!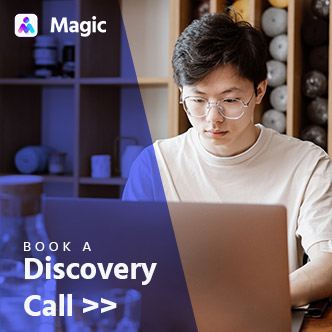 Match With a Vetted Virtual Assistant in 72 Hours!
Magic offers a frictionless way to source and qualify the right virtual assistant for your business so you can get things done fast and efficiently.