Outsourcing has become an increasingly popular business strategy over the years. Zippia found that 59% of businesses that outsource cite cost savings as their biggest reason for the practice.
There are a number of benefits to outsourcing, as well as some considerations to make sure you get the most out of this service. If you're looking to outsource in 2023, there's no better time to explore its many benefits!
In this article, we'll cover the benefits (and risks) of outsourcing, as well as the top industries that take advantage of the practice. Get better insight into whether it's the right choice for your business and how to approach it to maximize business advantages.
Key Takeaways:
The biggest reason why companies outsource is cost savings. Outsourcing can offer a lot more benefits, along with certain risks and challenges.
Most of the businesses that outsource come from industries like healthcare, tech, retail, finance, and marketing.
How quickly you adapt and innovate is crucial to stay on top of the market—and outsourcing services can help you cost-effectively power your business.
By weighing the benefits and risks of outsourcing and implementing sound practices, you can leverage this business practice to achieve your goals and stay competitive.
Top Industries That Outsource Work
Before we dive into the benefits and risks of outsourcing, let's take a look at the type of companies that outsource work. To give you an idea, the outsourcing market is expected to grow at a compound annual growth rate of 4% between 2021 and 2025.
Here are some of the top industries that leverage outsourcing for their business operations:
Healthcare
Many healthcare companies turn to outsourcing to control ‌rising operational costs and remain competitive in an extremely regulated industry. Outsourcing also reduces errors in medical billing and minimizes staff training and allows medical professionals to focus on their patients and even expand their services.
Healthcare business process outsourcing helps in:
Manufacturing and research
Electronic medical records
Coding and billing
Claims processing
Consumer engagement
Clinical transformation
Tech and Software
The main reason why companies outsource in the tech industry is the significant ROI. Outsourcing is a tried and tested solution in the sector, especially with the talent shortage in the US.
Most tech and software companies outsource:
Software development
System monitoring
Customer service
Web design and development
Data entry and analytics
Data storage and security
Artificial intelligence (AI)
Moreover, as the US heads for a deeper recession, tech and software companies are scaling back and cutting headcounts to weather it out. Outsourcing services can help these companies meet short-term goals while still having the leeway to work on long-term goals.
Related Topic: How to Survive a Recession: 6 Ways to Protect Your Business
Retail and eCommerce
Among volatile market disruptions, competition, and consumer demands, retail and eCommerce businesses need to find a way to adapt and grow. Outsourcing provides flexibility and scalability at a low cost in a highly-competitive business environment.
eCommerce and retail businesses outsource tasks such as:
Web design
Chat and email support
Phone support
Logistics management
Inventory management
Administrative work
Accounting and bookkeeping
Finance and Insurance
For finance and insurance businesses that outsource, it's no longer just a means to reduce costs. Outsourcing is a strategic tool to undertake a wide range of business activities from back office to information technology.
Some of the tasks that finance and insurance companies outsource are:
Auditing
Bookkeeping
Management Accounting
Tax preparation and filing
Billing and payroll
Financial analysis
Customer support
Marketing Agencies
The marketing industry today is mostly composed of digital channels such as social media, mobile, and video.
As such, marketing agencies can get access to a global talent pool to boost their productivity and creativity with outsourcing. This gives them the edge they need to rise above ‌fierce competition.
Marketing agencies use outsourcing services as a game-changer in:
Business lead generation
Customer support
Accounting and finance
Business development
Benefits of Outsourcing Services
More and more businesses are taking advantage of a flexible, remote workforce. Business process outsourcing (BPO) helps companies meet the needs of the rapidly changing trends and demands in their niches. Here are some of the top reasons why companies outsource:
1. Cost Savings
The most undisputable benefit of outsourcing is the amount of money businesses can save by outsourcing certain functions and processes.
In the US, the overall cost of hiring full-time, in-house employees ranges from $4,000 to $7,000+ depending on the industry. Hidden expenses in employee turnover, hiring, onboarding processes, and the like can take a big chunk out of your budget.
With outsourcing, you can cut down at least 70% of your labor costs while still ensuring that you're providing your outsourced, remote workers with a decent and livable wage.
2. Access to Specialized Skills and Talent
Outsourcing services no longer limit your hiring capacity to your area, giving you access to a global talent pool that can give your business a competitive edge. With outsourcing, you can hire the best candidate with the expert skills and knowledge needed for a business function or project.
A global workforce can also provide added value to your business, such as a new business perspective, foreign language expertise, and creativity.
With today's technology, you can support and employ skilled remote workers for your business. In turn, you're able to expand your target market and company's reach.
3. More Time to Focus on Core Business Functions
In a Harvard Business Review study, an average of 41% of workers spend too much time on non-core business activities that can easily be delegated. Businesses that outsource get a boost in their efficiency and productivity since they can now make time for work that matters.
With more time to focus on core functions, employees can provide better work output. This also means better work-life balance and employee retention.
Aside from improved output, outsourcing services give businesses the resources and tools they need to streamline their business processes. Work gaps can occur in a growing business and outsourcing is an easy and practical way to address them.
4. Flexibility and Scalability
Business process outsourcing can support growth strategies with flexible contracts and pricing. Growing businesses can scale up or down to accommodate their changing needs, as well as market trends and demands.
As your business grows, work can accumulate and other business functions may arise. From admin work to sales or customer support, outsourcing can provide the right skills and expertise to help you manage your workload or handle specific projects and goals.
5. Added Competitiveness
For businesses looking to gain a competitive edge in their niche, the BPO industry can provide added value. In today's work landscape, the future is heading towards remote work and the gig economy, which includes outsourcing as a strategic business decision.
How quickly you adapt and innovate is crucial to stay on top of the market and outsourcing can readily and cost-effectively power your business as needed.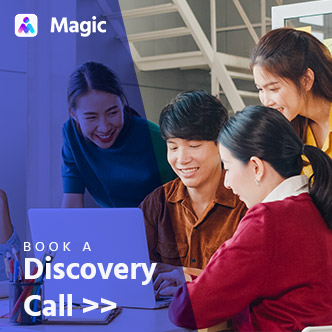 Customize Your Virtual Team Based on Your Needs
Get a team of qualified virtual assistants through a customized hiring funnel to easily fill in work gaps.
Risks and Pitfalls of Outsourcing
The benefits and risks of outsourcing go hand in hand and it's up to you to consider how you can manage and leverage outsourcing for your business. To help you weigh the outsourcing pros and cons, here are some challenges that you may come across and should prepare for:
1. Management Issues
One reason why companies outsource is to get the workforce they need to operate and grow their business. But it can be difficult for companies who hire remote workers to manage them, especially for those that lack experience working with an outsourced workforce.
To avoid management issues, keep the following things in mind:
Set clear goals and expectations
Have regular check-ins and performance evaluations
Establish a good working relationship with your outsourcing partner
Walk the remote team through your top-level user journey
Share company guidelines and policies
Some outsourcing companies offer assistance in managing your remote workforce. At Magic, we offer full management services for larger clients so they don't have to oversee the day-to-day management of their workforce.
2. Language and Cultural Barriers
Recent workplace statistics show that 86% of business leaders and workers cite the lack of effective collaboration and communication can significantly hurt the success of a business. This can be the failure to complete projects and goals, low employee morale, and lost sales.
Language and cultural differences may arise when outsourcing services from foreign countries which can then affect productivity. That said, the BPO industry in countries such as the Philippines and India can provide a remote workforce with competent English language skills.
Taking the time to understand and communicate with your outsourcing partner can help you prepare for any differences and/or conflicts in values and customs. Also, make sure that there's an open line of communication between you and your remote team for a good working relationship.
3. Legal and Ethical Concerns
Compared to hiring in-house employees, outsourcing doesn't have a standardized legal process. You may need to sign additional agreements and documents based on the outsourcing firm's location.
To avoid potential misunderstandings, prepare a non-disclosure agreement (NDA) as well as other regulatory documents needed. Be sure to discuss every part of the outsourcing agreement and process with the firm to keep everyone on the same page.
4. Privacy and Quality Control
A prevailing risk in business process outsourcing is the possible mismanagement of your data or intellectual property (IP).
To avoid this, research the best outsourcing companies in the industry, their reputation, and how they've handled their past and current clients. Also, make sure that your NDA is properly in place whenever you're partnering with an outsourcing company.
Be in the know with their ability and practices to safeguard your data and IP, as well as give you the output agreed upon. When it comes to quality control, track KPIs and perform regular evaluations to ensure that you're getting the results you want.
5. Difficulty in Finding the Best Outsourcing Partner
With so many outsourcing firms in the BPO industry today, it can be hard to find the right one for your business.
To find the right outsourcing partner:
Do your due diligence in researching and communicating with potential vendors
Check reliable sources, case studies, and referrals to find accurate information
Set and follow criteria based on your business needs, such as cost, results, tools, and ease of scalability
Meet with potential vendors to see if they align with your objectives and goals
Outsourcing Best Practices for Your Business
With the benefits and risks of outsourcing out of the way, here are a few quick tips to guide you in getting the most out of this business practice:
Clearly define your goals and expectations as early as possible. This makes sure that you and your outsourcing partner are on the same page right from the start. It also serves as the foundation for how you're going to work together.
Share your complete specifications and other details with your outsourcing partner. Finding the right outsourcing company for your business isn't enough if they don't fully know what you want and need. For them to give you the best remote team, be sure to specify the requirements and other conditions needed for the job you're outsourcing.
Create a successful remote communication. Being open with your remote team enables instructions and information to be clearly conveyed and understood. It also fosters a good working relationship with them that opens up opportunities for improvement.
Provide the right tools and materials. Be sure to walk your remote team through your work process to avoid disruptions and errors. The right tools will also boost the productivity and efficiency of everyone involved.
Perform regular assessments. This gives you the chance to provide feedback to your remote team and also get insight on whether to continue or halt outsourcing services. Assessments not only include their performance and output but also your business needs, such as scaling up or down.
Manage the Benefits and Risks of Outsourcing with Magic
There are a lot of great reasons why companies outsource and of course, it's natural to face challenges along the way. Outsourcing is a smart business strategy for many companies seeking to improve their operations and achieve greater efficiency.
Ultimately, by weighing outsourcing pros and cons and implementing sound practices, you can leverage it to achieve business goals and stay competitive in today's dynamic marketplace.
At Magic, we can help you build a remote workforce and handle any obstacles along the way. We provide modern outsourcing solutions powered by AI to make scaling faster and easier and offer remote workforces across Virtual Assistants, Sales, Customer Support, Accounting, and AI. Book a call with us to start discussing how Magic can help your business grow!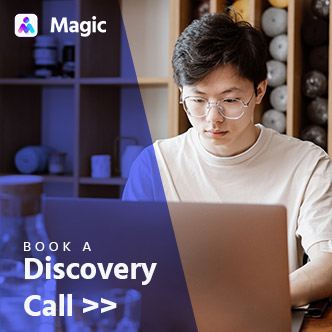 Match With a Vetted Virtual Assistant in 72 Hours!
Magic offers a frictionless way to source and qualify the right virtual assistant for your business so you can get things done fast and efficiently.