When it comes to working in sales, there never seems to be enough time or money. And because of these unescapable constraints, sales teams have to focus their efforts on the leads and prospects that are the most likely to convert⁠—and for this they turn to lead qualification.
Lead qualification is assessing how likely it is for someone⁠ to purchase from your company. This likelihood is determined based on various criteria, such as budget, inclination, and urgency behind their decision-making. These details are gathered from a combination of background research, lead capture, and interactions with the potential client.
Lead qualification is a crucial factor when building an effective sales strategy and hitting your goals. Let's learn more about lead qualification and how it can help you grow your business.
Key Takeaways:
Lead qualification lets you focus on the leads most likely to convert. This can help you manage your sales team's resources for maximum effect.
Leads are sorted into different categories based on their qualities. The category a lead falls under should inform the next steps you take.
There are different frameworks or criteria for qualifying leads. Choose one that suits your sales team's skills and your marketing funnel.
What Is Lead Qualification?
Lead qualification is the process of determining how valuable each lead is and how likely they are to convert.
The process starts after you generate leads, by organizing and assessing the details you have on each potential customer. The first round of evaluation can focus on basic details that you might get through lead capture: age, gender, company affiliation, how they found out about your business, and so on.
Depending on your niche, you may be able to identify certain good⁠—or bad⁠—leads early on. But to properly narrow it down, you'll need to continue gathering information from your interactions with them: What do they want to know? What topics ignite their interest? If they buy from you once, do they buy again? And what do they get?
This information should help you sort leads into different categories: those likely or unlikely to buy, those who'll need more time, and those ready for a sales pitch.
At first, those categories may be based on industry research and hypotheses⁠—but the more information you gather, the more accurate your lead qualification will become.
The Different Types of Leads
The goal of lead qualification is to categorize leads so you can better decide how to guide them through your sales pipeline. There are three levels of qualification that are widely used, though some companies may use additional classifications.
Unqualified leads are those that have not expressed interest⁠—explicitly or implicitly⁠—in purchasing your products. These leads likely require further nurturing to be qualified leads.
Marketing qualified leads (MQLs) are those whose actions and characteristics indicate they are more likely to purchase from you with the right nurturing. Actions may include activity on your site or social media pages: clicking on links, downloading materials, visiting pricing pages, and so on. MQLs are qualified by the marketing team based on buyer personas.
Sales qualified leads (SQLs) are those that have expressed interest in buying. SQLs should be endorsed to your sales representatives so they can be properly guided toward purchasing. SQLs generally come from MQLs.
If you have negative personas⁠—leads whose qualities and actions suggest they won't buy⁠—you can also sort them through lead qualification. By abandoning leads who probably won't lead to a deal, you can save your time and effort. Note, however, this isn't what "unqualified lead" refers to.
Why Qualify Leads?
Understanding your leads lets you decide what steps to take in nurturing them. It can also help you decide when and how to close a deal with different types of prospects. This makes for more effective use of limited resources and a greater chance of hitting your sales KPIs.
Furthermore, a well-considered approach to sales will appear less overbearing or intrusive to your leads. Satisfied customers tend to stick around longer, promising better lifetime customer value and overall ROI.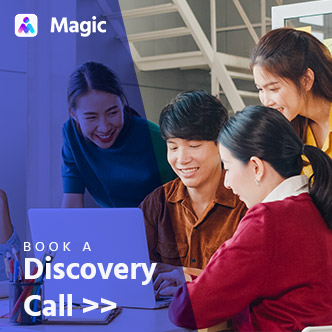 Customize Your Virtual Team Based on Your Needs
Get a team of qualified virtual assistants through a customized hiring funnel to easily fill in work gaps.
Lead Qualification Frameworks
There are quite a few ways to determine whether or not a lead is good. Choosing a framework depends on your approach to sales, as well as the kind of information your marketing funnels can gather efficiently.
When choosing a framework, consider how your sales reps work, how much time they can spend on leads, and what sort of details you can gather from lead capture.
Budget, Authority, Needs, Time (BANT)
This is a long-running lead qualification framework. It classifies leads based on their inclination to solve a problem with your product or service and the lead's capacity to do so. Leads that hit at least three of the four criteria are considered qualified.
Goals, Plans, Challenges, Timeline, Budget, Authority/Consequences & Implications (GPCTBA/C&I)
This mouthful of a framework requires more information on any given lead, but in turn allows salespeople to be more organically involved with prospects. This method starts by assessing a lead's objectives, the things getting in their way, and their plan for surmounting those obstacles. This can give sales reps quite a clear idea of how your business can fit into the picture. This framework was developed by HubSpot, so you can expect it to mesh with an inbound marketing approach.
Challenges, Authority, Money, Prioritization (CHAMP)
CHAMP is a four-point criteria that places its emphasis on a prospect's challenges and identifying how you're positioned to overcome them. A prospect's budgetary constraints are understood in the context of priorities: if you can demonstrate your solution's viability, cost should be less of an issue; on the other hand, if solving the problem isn't a priority, you won't have much leverage either way.
This framework is, in some ways, similar to BANT. The crucial difference is that it prioritizes formulating and articulating how you can solve the lead's problems.
Metrics, Economic Buyer, Decision Criteria, Decision Process, Identify Pain, Champion (MEDDIC)
Developed by the Sales MEDDIC Group, this framework focuses on a thorough understanding of a given lead's purchasing process⁠. The idea is to understand their decision-making process and express the potential benefits of your product in terms they can directly evaluate. If you frame your product favorably on their terms, you're in a better position to close a deal.
Authority, Need, Urgency, and Money (ANUM)
While this framework examines more or less the same details as BANT, it differs in emphasis. Rather than looking for three out of four criteria hit, a lead needs to be assessed according to each one in order⁠. This way, sales reps don't waste time on contacts who can't authorize a purchase, or businesses that don't need a problem solved in the near future. Because of this ordered method of qualifying, it involves a lot of research at the marketing or pre-sales level.
Related Topic: 8 Lead Generation Techniques to Supercharge Your Business
Outsourcing for Efficient Lead Qualification
Since lead qualification tends to happen on the backend of marketing and sales, it's a great task to outsource. By working with remote teams, businesses can reduce the costs of qualifying leads while improving efficiency. Sales outsourcing can also provide access to skills, resources, and knowledge of processes that would otherwise be difficult to come by.
With Magic's remote staffing services, you can gather a virtual team to handle lead qualification. You can also customize your team to cover the rest of your sales processes: with outsourced SDRs, appointment setters or cold callers, you can close more high-quality deals.
Ready to start outsourcing your lead generation? Schedule a call to get started!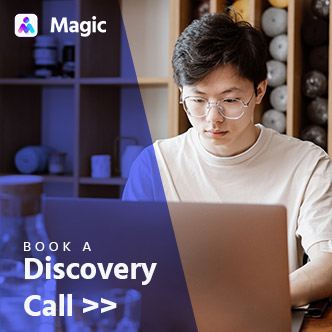 Match With a Vetted Virtual Assistant in 72 Hours!
Magic offers a frictionless way to source and qualify the right virtual assistant for your business so you can get things done fast and efficiently.