The world of work has evolved, and virtual assistants have become an integral part of this shift, allowing companies to operate more efficiently and competitively. VAs are a flexible and cost-effective alternative, allowing businesses to get things done without the burden of hiring and maintaining a full-time staff.
But what do virtual assistants do exactly? They provide a wide range of administrative and, sometimes, specialized tasks. So, let's delve into the world of VAs, exploring their roles, capabilities, and the skills you should look for when hiring one.
Key Takeaways:
Virtual assistants excel in administrative tasks such as email and calendar management, data entry, travel planning, research, and more.
When hiring a virtual assistant, look for essential skills like communication, organization, technological proficiency, adaptability, and expertise.
Hiring a virtual assistant empowers businesses to focus on strategic initiatives while efficiently managing administrative tasks.
What's a Virtual Assistant?
A virtual assistant is a remote worker who provides support to a business. They handle a diverse set of tasks, ranging from routine administrative work to specialized functions like social media management or graphic design.
VAs usually operate independently and communicate with their clients through digital channels. This flexible arrangement enables businesses to find the right expertise regardless of geographical location.
Benefits of Hiring a Virtual Assistant
With what a virtual assistant can do, you can reap many benefits, such as:
Cost-Efficiency: Hiring a virtual assistant removes the need for physical office space, equipment, and associated overheads. So, you can then save business resources.
Global Access to Talent: With virtual assistant outsourcing, you can access a global pool of remote workers to find the right expertise for your needs.
Increased Productivity: Delegating time-consuming tasks to a VA frees up valuable time so you can focus on strategic initiatives.
Scalability: You can quickly scale your business up or down based on your requirements, providing unparalleled flexibility.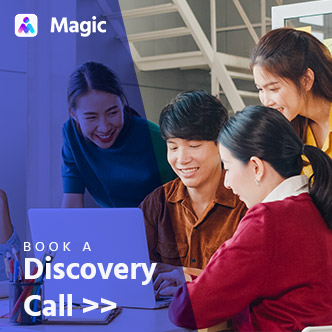 Customize Your Virtual Team Based on Your Needs
Get a team of qualified virtual assistants through a customized hiring funnel to easily fill in work gaps.
What Does a Virtual Assistant Do?
Virtual assistants are versatile professionals capable of handling a wide array of tasks. Here are ten key areas where a VA can make a substantial impact:
1. Email Management
A virtual assistant can efficiently manage your inbox so you don't have to spend time going through every message. They can categorize and prioritize emails, respond to routine inquiries, and flag important messages that require your attention. They can also answer phone calls.
2. Calendar Management
Scheduling meetings and keeping track of appointments, meetings, and deadlines is crucial for any business. A VA can manage your calendar, ensuring you stay organized and punctual. This way, you get the most out of your time!
3. Data Entry
Whether it's inputting information into spreadsheets or databases, a virtual assistant can take on data entry tasks, ensuring accuracy and efficiency.
4. Travel Planning
From booking flights and accommodations to creating itineraries, a VA can handle all aspects of travel arrangements. It will save you time as a busy business owner or executive, reducing stress.
5. Live Chat Management
For businesses with an online presence, a virtual assistant can manage live chat interactions with customers. It allows you to provide real-time support and assistance, boosting customer satisfaction and retention.
6. Order Processing
For eCommerce businesses, a VA can manage order processing, ensuring a seamless customer experience from purchase to delivery.
7. Ticket Handling
In other customer service roles, virtual assistants can efficiently handle your support ticket system. They ensure timely and effective resolutions for customers by prioritizing tickets or assigning them to the right representative.
8. Market Research
Virtual assistants can conduct thorough market research for your business. It provides valuable insights into industry trends, competitor strategies, and potential opportunities you can use to develop business strategies.
9. Competitor Analysis
Staying competitive requires understanding your rivals. You can get a VA to analyze your competitors' strengths, weaknesses, and strategies, helping you make informed decisions.
10. Data Mining
A virtual assistant can extract valuable information from various sources, providing the data you need for informed decision-making. They can also help manage your CRM database, keeping it updated and organized.
Essential Virtual Assistant Skills to Look For
Tied to the question, "What do virtual assistants do," you also need to know what skills to look for when hiring a VA. It's essential to look for specific skill sets and attributes that align with your business needs, including:
1. Communication Skills
Clear and effective communication is paramount for a virtual assistant to understand your requirements and provide accurate deliverables.
2. Organization and Time Management
The ability to manage tasks efficiently, prioritize work, and meet deadlines is crucial for a virtual assistant's effectiveness.
3. Technological Proficiency
A virtual assistant should be adept at using digital tools and platforms relevant to your business operations. Some of the top virtual assistant tools include Google Workspace, Asana, Slack, and Calendly.
4. Adaptability
The business landscape is constantly evolving. That's why a virtual assistant should be adaptable to new technologies, processes, and tasks. For example, many businesses are now taking advantage of the benefits of having a virtual assistant empowered by AI.
5. Specialized Skills
Depending on your specific requirements, consider hiring a virtual assistant with specialized skills such as executive assistant experience, graphic design proficiency, or social media management expertise.
Frequently Asked Questions on Virtual Assistant Jobs
Aside from the questions answered above, let's answer other FAQs on the virtual assistant role:
Is it Worth Hiring a Virtual Assistant?
Absolutely! The benefits of hiring a virtual assistant, from cost savings to increased productivity, make it a valuable investment for businesses of all sizes. This way, you can enhance your workflow and achieve goals more quickly and efficiently at a low cost.
Can I Hire a Virtual Assistant for Short-Term Projects?
Yes, many virtual assistants are available for part-time or project-based engagements, providing businesses with the flexibility they need. However, hiring a virtual assistant for a longer period can benefit your business better.
For example, hiring a long-term executive assistant to the CEO will give them the time to get to know you as a leader and better support your changing needs. They can also learn your preferences to make an informed decision on your behalf.
How Do I Find and Hire a Virtual Assistant?
Platforms like Upwork, Freelancer, and specialized virtual assistant websites like Magic are excellent places to find virtual assistants. That said, you will need to source, screen, and conduct interviews or trial projects on your own if you go for freelancing platforms.
Magic can help you find the best virtual assistant for your business. All you have to do is schedule a call with the team to discuss your unique needs and preferences. What's more, you can get your VA replaced if you think the candidate isn't a fit.
How Do You Source Your Virtual Assistants?
At Magic, we source our remote assistants through a multi-step process to secure the best possible talent. Applicants come through open calls, employee referrals, and job-hunting sites in our target labor markets.
From that broad list, only about 5% of the candidates make it to our talent pool for remote staffing matching. On the other hand, our executive assistants go through a more rigorous sourcing and screening process, with only the top 1% of outsourced talent making it.
How Do You Train Your Virtual Assistants?
Magic provides a comprehensive training program with three components:
Basic training: fundamental principles and digital tools in working as a virtual assistant.
Self-paced courses: a library to help them learn or hone various VA-related skills.
Hands-on training: practical training in a remote position to ensure they're well-prepared for whatever jobs they take on.
How Long Does It Take for Me to Be Matched With a VA?
Once you tell us the qualifications you seek in your VA, the Magic matching team can locate a suitable candidate for you within a week. You'll then be given the chance to review their profile and meet with them.
If you hire them, they can start right away. If not, we'll look for another candidate and might ask for your input again. This process could take a few days to find a new candidate.
Get the Administrative Support You Need and More With Magic
Hiring a virtual assistant for your business can be a step toward increased efficiency, productivity, and growth.
So, what do virtual assistants do to achieve that? They handle various administrative tasks, from email and calendar management to market research and data mining. In this way, you empower yourself to focus on strategic initiatives.
Take the next step in streamlining your operations with Magic. Book a call with us today to talk about it. Get a Magic virtual assistant who aligns with your business goals, and watch as your productivity soars!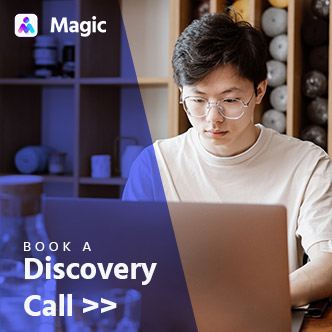 Match With a Vetted Virtual Assistant in 72 Hours!
Magic offers a frictionless way to source and qualify the right virtual assistant for your business so you can get things done fast and efficiently.