Between the shift to remote work and the AI revolution, technology has been pivotal in boosting productivity and efficiency. For executive assistants, using the right tools and resources can mean the difference between merely handling tasks and managing seamless operations.
Executive assistant tools include a wide array of applications and platforms designed to streamline communication, organize tasks, manage documents, and more. They can greatly help in handling the myriad responsibilities that come with assisting a high-level officer.
Let's dive into the best executive assistant tools and resources and discover how they can improve the way you support business owners and leaders.
Key Takeaways:
The use of the latest technology, including AI, has been a game-changer in boosting the competitiveness and productivity of executive assistants.
Executive assistant tools and resources are pivotal in efficiently supporting high-level officers. However, you should tailor it to your unique workflow and the demands of your executive.
An executive assistant daily checklist can transform how you manage the diverse responsibilities of the EA role.
Magic provides the best tools for executive assistants, like Magic AI, to empower remote workers to achieve and even surpass their clients' goals and expectations.
Essential Executive Assistant Tools and Resources
To be effective in your work, you should have a suite of the best tools for executive assistants, each designed to tackle specific challenges head-on. Let's dissect different categories and unveil the tools and resources that will revolutionize your executive assistant services.
Communication and Collaboration
Effective communication is paramount to work successfully, especially in a remote setting. The best assistant tools for communication and collaboration facilitate seamless interaction, ensuring that every message is conveyed with precision and received with clarity.
Email Management Tools
Microsoft Outlook: It's a comprehensive platform integrated with other Microsoft Office tools, making it widely used in a corporate setting. Aside from email management, it also offers calendar, task, and contact management.
Gmail: It's a popular email platform with powerful organizational features, filters, and integrations. It comes with additional collaborative tools like Google Calendar, Google Drive, and Google Meet, which are known to be user-friendly.
Hiver: It's a specialized tool for shared email inboxes, well-regarded for its email collaboration features. It allows teams to collaborate on email responses, assign tasks, and track progress directly within Gmail.
Team Messaging and Chat Apps
Slack: This app is a real-time messaging platform with channels for team communication. It integrates with many other tools and allows file sharing, video calls, and automation.
Microsoft Teams: Integrated into Microsoft 365, Teams is also a cloud-based communications tool widely used in businesses. It offers chat, video conferencing, file sharing, and collaborative workspace features.
Discord: While it's primarily known for gamers, this app has gained popularity in various professional settings, such as team communications and networking. It has real-time voice, video, and text communication in channels, supports file sharing, and integrates with many apps and services.
Video Conferencing Platforms
Zoom: Since the pandemic, it's been the leading video conferencing platform known for its high-quality audio and video, screen sharing, and recording capabilities.
Google Meet: This tool is integrated with G Suite, providing high-quality video conferencing, screen sharing, and real-time captions.
Cisco Webex: This tool is known for its security features and wide range of functionalities. It offers video conferencing, online meetings, and webinars with features like screen sharing, recording, and integration with productivity tools.
Productivity and Task Management
Time is a precious resource, especially for busy executives trying to grow their companies. So, managing time with finesse is a non-negotiable skill for executive assistants. The executive assistant tools in this category can empower you to wrangle tasks, deadlines, and priorities with ease and precision.
To-Do Lists and Task Tracking Apps
Basecamp: Loved for its simplicity and ease of use, it offers features like to-do lists, file sharing, messaging, and scheduling. This tool makes it easy to manage tasks without scheduling meetings or sending emails back and forth.
Trello: It's a visual project tracking tool that uses boards, lists, and cards to help you organize tasks and collaborate with team members.
Todoist: This popular task management app boasts a clean interface and cross-platform availability. It allows you to create and organize tasks, set due dates, and create project boards for better organization.
Calendar and Scheduling Tools
Calendly: Known for its simplicity and time-saving capabilities, this scheduling tool lets you set your availability and share a link for others to book time slots. It also offers customizable event types, time zones, and video conferencing platform integrations.
Fantastical: Boasting an intuitive interface and powerful scheduling capabilities, this tool lets you stay organized, even with shared calendars. It offers natural language processing that converts events typed in plain language into structured calendar events.
Apple Calendar: For Mac and iOS users, this tool offers features like multiple calendar support, natural language event creation, Siri integration, and iCloud sharing. It can also sync with Google Calendar, Microsoft Exchange, and other CalDAV calendar platforms.
Project Management Platforms
Jira: Widely used in software development teams, it's a popular project and issue-tracking tool that offers extensive customization and integration capabilities.
Monday.com: This project management tool allows teams to plan, track, and manage work using customizable workflows, task prioritization, and document management.
Asana: This comprehensive project and task management platform has features for task assignments, due dates, and project timelines. It supports web and mobile "work management," so you can check on project progress on the go.
Document and File Management
Growth strategies and other business efforts involve a lot of important information, documents, and files. So, it's up to you as an executive assistant to store and manage them properly using the right tools for easy access.
Cloud Storage
Google Drive: It provides cloud storage for files and documents, with easy sharing options and integration with other Workspace apps.
Dropbox: This popular cloud storage solution boasts easy file sharing, collaboration, and syncing across devices. It offers web and mobile support, simultaneous editing, and robust data security.
Microsoft OneDrive: Preferred by users of the Microsoft ecosystem, it provides 1TB of storage per user and supports all required file types that are stored in a secure environment.
Document Collaboration Platforms
Google Workspace: Formerly known as G Suite, it includes Google Docs, Sheets, and Slides that allow real-time collaboration on different online files. It's a notable platform to master for executive assistant work since most businesses use it.
Notion: It's an all-in-one workspace that combines note-taking, task management, and collaboration features, allowing teams to create and edit documents together. There is also a new AI feature to help you with your notes and documents.
Canva: This online design and visual collaboration platform is known for its simple drag-and-drop user interface and huge template library. It also boasts real-time updating, email reports, sharing, and co-editing features.
Travel and Expense Management
Juggling the logistical intricacies of executive travel and expenses can be a nightmare. But with a strategic approach and the best tools for executive assistants, you can streamline the process, from planning itineraries to tracking expenses.
Travel Planning and Booking Apps
Expedia: This popular online travel agency allows you to search, compare, and book flights, hotels, rental cars, and vacation packages. It offers extensive search options and competitive pricing, and it's free to use.
TripIt: This travel organizer app lets you manage travel plans, find alternative flights, and send real-time alerts to team members, all in one place. It's best known for its itinerary management features.
Expense Tracking and Reporting Tools
Zoho Expense: As an expense reporting software, it helps businesses automate the process of expense tracking, reporting, and approval. It can be used to streamline business travel, reduce manual intervention, and improve cash flows.
Concur: Used for integrated travel and expense management, many businesses utilize it for its integration with corporate card systems and accounting software. It can automate the expense reporting process and offer real-time reporting.
Specialized Executive Assistant Software
There are tools designed to offer deep insights, optimize workflows, and improve collaboration, ultimately enabling you to work at peak efficiency. Level up your executive assistant productivity and support with specialized software.
Executive Dashboards and Reporting Tools
Klipfolio: A cloud-based business intelligence platform, it allows you to create custom dashboards to track KPIs. It offers Integrations to 300+ data sources, customizable dashboards, excel formulas, and custom visualizations.
Geckoboard: With a free-forever plan, this tool is ideal for executives who don't want to spend on KPIs tracking. It lets you drag and drop dashboards and widgets to your liking, share smart links, and broadcast live dashboards.
Google Data Studio: This is a free data visualization tool that integrates with many data sources so you can make interactive and customizable reports and dashboards.
CRM Systems
Salesforce: A widely-used CRM platform, it offers a range of tools for sales, marketing, and customer support. It also has extensive customization options and powerful reporting capabilities.
HubSpot: This CRM powerhouse is free to use and offers tools for contact management, email tracking, and pipeline management. It works across marketing, sales, and customer service so you can manage customer relationships in one place.
Zoho CRM: Another CRM system that focuses on sales and marketing, it boasts lead management, sales funnels, workflow automation, and even an AI assistant. It can also help with customer service, inventory management, and analytics.
Resources
In a highly competitive work landscape, you need to stay informed and connected to advance your executive assistant career path. Expand your skill set, connect with peers, and keep track of industry trends with the latest executive assistant tools and resources.
International Association of Administrative Professionals
The International Association of Administrative Professionals (IAAP) is a non-profit group dedicated to helping office and administrative professionals boost their careers. They provide knowledge, skills, and insights for job advancement and success. Their resources include:
Certificate courses for different administrative functions
Online learning portal for study materials and education
OfficePro magazine for relevant articles, tips, and strategies
IAAP Edge blog for trending topics and information
Executive Assistants Organization
If you want to be a part of an international, peer-to-peer EA community, the Executive Assistants Organization is a great place to start. They provide executive assistant training, leadership lessons, exclusive events, peer networking, webinars, and a newsletter.
Executive Leadership Support
Want to take part in executive assistant training programs? Executive Leadership Support provides career development training and management consulting targeted for both individuals and organizations.
ELS offers custom in-house training, career development events, webinars, and administrative management consulting. They also have a blog that features relevant articles from executive assistant career advice to tips and how-to guides.
The Leader Assistant Podcast
For administrative assistants who prefer podcasts rather than reading articles, The Leader Assistant Podcast covers interesting and practical topics to improve executive assistant workflows. It's hosted by the executive assistant to the CEO of Capacity, Jeremy Burrows.
Burrows and his guests mostly talk about leadership, productivity, time management, preventing burnout, and AI. Aside from his highest-rated podcast, he also wrote a book, The Leader Assistant: Four Pillars of a Confident, Game-Changing Assistant.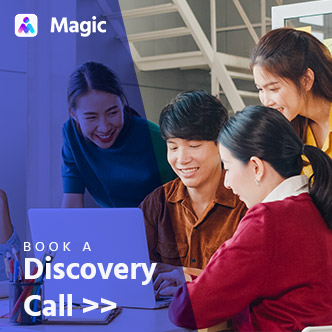 Customize Your Virtual Team Based on Your Needs
Get a team of qualified virtual assistants through a customized hiring funnel to easily fill in work gaps.
Executive Assistant Daily Checklist
Aside from the top executive assistant tools and comprehensive resources we've discussed, a well-organized daily routine is essential to your success. It will serve as your guide through the ebbs and flows of your workday to control the chaos within an executive team.
Here's a sample of an executive assistant daily checklist you can use as a starting point:
Of course, one size never fits all, especially when it comes to the best tools for executive assistants. The dynamic demands of the EA role deserve a personalized toolkit, from the software you use to your checklist for an entire workday.
Level Up Your Executive Assistant Services with Magic
While we've given you a list of executive assistant tools and resources, their effectiveness lies in how well they align with your workflow and the unique needs of your executive. So, feel free to mix and match as you build your own executive assistant daily checklist as well!
Staying on top of your game means you should always seek to improve the executive assistant services you provide. It will not only help you be more competitive but also help you reach the goals and expectations set by your clients.
Advance your career with Magic! We only hire the top 1% of the talent to ensure we have some of the best executive assistants from around the world. When you join us, you can take advantage of our comprehensive assistant training to prepare you for a successful working relationship with your executive.
Magic also provides a wide range of executive assistant tools (e.g. virtual debit cards, to-do lists, password vault, etc.) to our remote workers. This includes our proprietary Magic AI tool that can help you get work done quickly.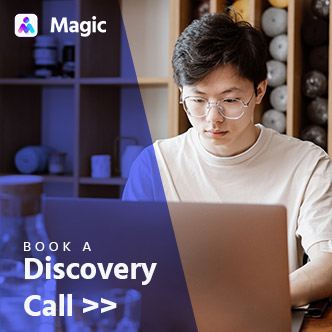 Match With a Vetted Virtual Assistant in 72 Hours!
Magic offers a frictionless way to source and qualify the right virtual assistant for your business so you can get things done fast and efficiently.