Data drives business nowadays, so it should come as no surprise that getting usable data is crucial to achieving objectives. That said, data entry is quite unglamorous, to say the least: it's a routine task, but one that takes time to ensure necessary levels of precision. So also unsurprisingly, most businesses⁠ turn to data entry outsourcing.
When people think of data entry, they generally think of its more basic functions: transferring data from physical sources to digital archives, for example, or compiling the results of research.
Data entry services, however, can be quite specialized. Businesses in retail, medicine, finance, and insurance all rely on knowledgeable data entry workers to operate efficiently. In addition, related functions such as data conversion, transcription, and database management⁠ are essential to business, too.
This article will cover the fundamentals of outsourcing data entry and related data processes, so you can decide how best to approach it for your own ventures.
Key Takeaways:
Data entry, though routine, requires precision and encompasses more than basic tasks. This leads many businesses to opt for outsourcing.
Data entry outsourcing involves delegating the task of converting information into digital format to external parties such as virtual assistants. This can free up a business to focus on strategic tasks, save resources, and ensure the quality of work.
Outsourced data entry tasks include data conversion, e-commerce product data entry, data cleansing and validation, CRM data entry, invoice, and billing data entry, financial data entry, database management, and audio/video transcription.
What is Data Entry Outsourcing?
Data entry is the work of making information available in digital format. This most often involves transcribing information from non-digital sources into electronic data, but may also involve consolidating information from disparate sources into documents or databases.
When companies outsource their data entry, they get an external party⁠—such as an professional services agency, or a freelancer⁠—to perform data entry for them. Outsourced data entry services may also cover tasks such as data conversion, data cleansing, and other tasks related to database upkeep.
Data entry specialists  may work directly with concerned departments, preparing information for them according to standard processes, or updating data for specific projects. Outsourcing data entry allows businesses to remain focused on strategic tasks, while working more efficiently thanks to readily available data.
Types of Data Entry Outsourcing Tasks
Broadly speaking, data entry can cover any task that makes information readily accessible in digital format. This includes data input from physical documents, notes, or recordings, or even from online forms or research.
Data entry outsourcing companies may also cover a range of more specific or focused tasks, like the ones listed below.
Data Conversion
Data conversion refers to changing the format or file type of a given piece or set of data, generally, so it can be read and altered by one or more other programs. For example, a .pdf could be made usable by a word processor, or a video might be converted from one format to another.
Through data conversion, organizations can make better use of their data. Taking data from one program to another can be especially useful in gaining insight into customer behavior, operations, and trends. It can also be crucial in maintaining records and extrapolating from them.
While it's generally a simple task, it's important to take care when converting data to prevent loss or corruption during the process. So it pays to have a specialist in charge of it.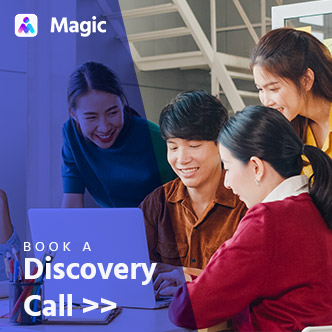 Customize Your Virtual Team Based on Your Needs
Get a team of qualified virtual assistants through a customized hiring funnel to easily fill in work gaps.
E-commerce Product Data Entry
Information is important to online shoppers. Having clear, organized product listings is therefore an important part of an ecommerce venture.
Data entry specialists can add and manage product information for online storefronts or catalogs. This can include descriptions, prices, images, and other specifications, as well as tags or labels for categorizing them. A well-organized catalog, after all, is always more appealing to would-be customers.
Invoice and Billing Data Entry
You can outsource the functions of tracking and recording invoices, receipts, and other billing documents. Data entry workers can input and verify transaction data or populate fields for batched invoices.
They can also be tasked with cleansing or validation for physical invoices and bills scanned through optical character recognition (OCR) programs.
Data Cleansing and Validation
Data cleansing involves taking an existing database or dataset and removing or adjusting unusable or irrelevant entries or details.
In such operations, you can specify what sort of details to prioritize, then have a data cleansing specialist go through a dataset to ensure each entry has those important details, and remove entries for which such details cannot be provided.
Data cleansing and validation may also involve checking for more general flaws, such as missing values, misplaced entries, or typographical errors. Where possible, they will correct or look up the erroneous information; otherwise, they can discard the entries as unusable.
Financial Data Entry
You can outsource data entry work to keep financial records up to date, or get existing data adapted to a standardized format. Old analog accounts can be digitized for easy access, and older digital ones can be converted to new formats or file types.
Database Management
Database management is the process of efficiently organizing, storing, and retrieving data on a computer, while maintaining security throughout the data lifecycle. This entails designing, implementing, and supporting storage arrangements to optimize utility.
You can outsource database management to track customers, inventory, and employees, adapt to digital trends, handle diverse data types, and help in automating tasks. Proactive database management techniques are crucial to preventing performance issues and compliance risks.
CRM Data Entry
Many sales and customer service processes rely on well-kept customer records. You can get data entry workers to input, clean or update entries in your customer relationship management (CRM) systems such as Hubspot to increase your efficacy in these procedures.
An up-to-date CRM allows you to better manage customer relationships, track sales activity, and adjust tactics and strategies.
Audio and Video Transcription
Transcribing audio and video files to text is another common data entry function. In addition to producing full transcripts, data entry workers can be tasked with filling out entries with specific details about any given files, or with entering additional information such as context, usage, and so on.
Benefits of Outsourcing Data Entry
Outsourcing business processes is a smart, practical choice for many businesses, regardless of size or industry, because of the many advantages it confers.
Cost Savings
Outsourcing typically costs less than recruiting in-house. It lets you bypass overhead expenses, for one thing, and hourly rates for freelance workers can be significantly lower than their full-time hire counterparts. Well-established contractors may also have access to data entry software.
Improved Efficiency and Accuracy
Precision is of utmost importance in data entry, so having someone dedicated to the work⁠—who can spend time double-checking entries and updates⁠—is quite valuable. As such, whether you avail yourself of part- or full-time services, it'll beat having someone squeezing data entry in between other responsibilities.
Focus on Key Competencies
Similarly, by having dedicated staff or even just a data entry virtual assistant, your remaining team can stay focused on their own specializations. This will result in better, more efficient work all around⁠—after all, multitasking or switching activities too often can reduce concentration and lead to more mistakes.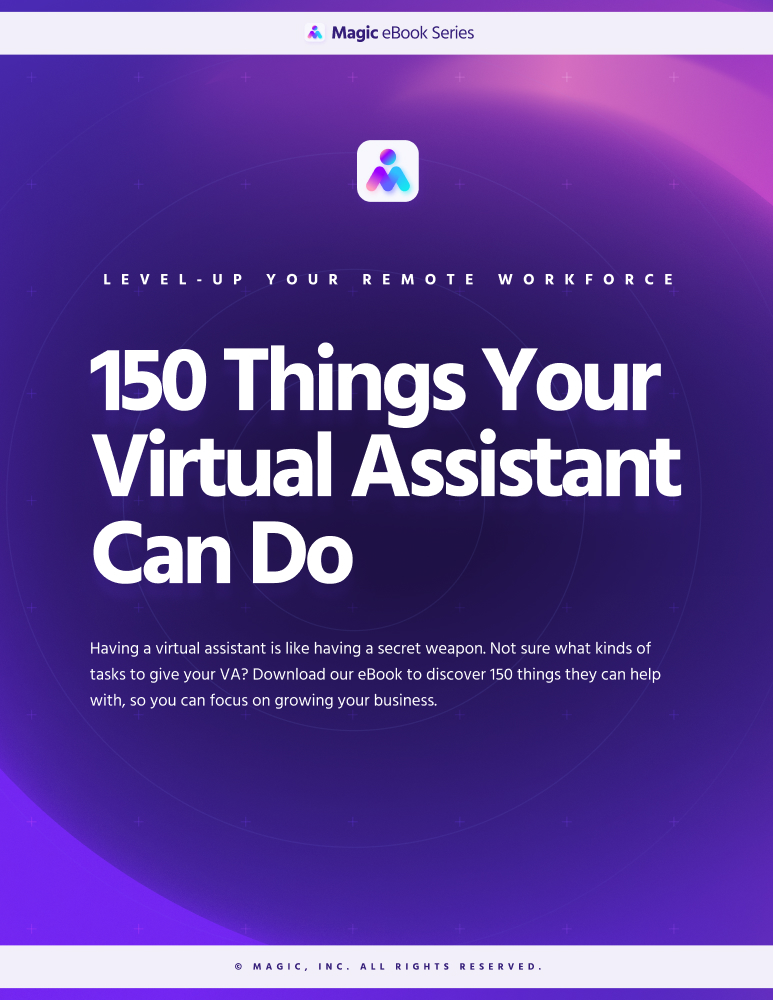 Grow Your Business With These 150 Virtual Assistant Tasks
Not sure what tasks to give your virtual assistant? In this eBook, we share 150 tasks they can do for you so you can save hours a day.
Learn More
What to Consider When You Outsource Data Entry Services
While data entry may be a rote task, that's no reason to be careless in outsourcing it. Here are a few things to consider before choosing a dedicated service provider.
Data Security and Confidentiality
Since data entry concerns valuable company information, you should take steps to maintain security. Make sure to use proper encryption methods and access controls when dealing with service providers, and check if potential contractors comply with industry standards and have clear contingency plans.
Accuracy and Quality Control
A good way to test data entry quality is to benchmark it against a reliable standard, such as your own work. A service provider that allows for a trial period, in which you can gauge standards, is useful when selecting who to work with.
Language and Cultural Compatibility
Precision is foundational to good data entry work, so it's important that you and your service provider can understand each other thoroughly. Even minor miscommunications can have significant effects when carried out on large datasets.
A trial period is, again, a good way to gauge this fit. That said, you'll also likely get a feel for it as soon as you start talking with a candidate even before signing them on.
Get Outsourced Data Entry with Magic
Outsourced data entry services are a cost-effective method of preparing training data for use in your business. These services are easily scaled up or down to match your goals and resources.
Magic can get you a data entry virtual assistant or a whole remote team to handle your data entry and other related tasks, like conversion, cleansing, and validation. Just tell us what skills you need in your remote staff, and we'll find the right candidates for you within a week.
You can easily customize your remote team as you see fit. You can adjust schedules and modify or expand your team⁠—including adjacent roles such as virtual admin work⁠—with a message.
Talk to us to get started.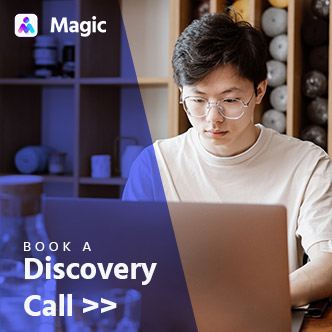 Match With a Vetted Virtual Assistant in 72 Hours!
Magic offers a frictionless way to source and qualify the right virtual assistant for your business so you can get things done fast and efficiently.