Customer service is a valuable differentiating factor for brands. Standout service can lead to higher retention rates, customer lifetime value and even sales through word of mouth. Given the difficulties of developing customer service in-house, however, many businesses turn to customer service outsourcing companies to ensure customer satisfaction.
The popularity of outsourcing customer service has given rise to a large industry with lots of options⁠—which can make choosing a service provider rather daunting. This article is a guide to sorting through those options. Read on to see what factors to consider when weighing alternatives and for a quick look at some of the best customer service companies.
Key Takeaways:
Outsourcing customer service provides many advantages, including reduced costs, easy scaling, and improved responsiveness.
Measures such as response time, handling time, and first contact resolution are good indicators of success. Where results aren't available, it's good to look at the processes behind them.
Major service providers each have their own particular strengths and weaknesses. Choose the one that best serves your needs, while falling within your reach and resources.
Why You Should Outsource Customer Service
While customer service is important to just about any business, it's not something most would focus on. Outsourcing presents an attractive option, since it offers reliable results with less of a strain on resources. Small businesses get around the otherwise frontloaded costs of insourcing, while large enterprises can benefit from services at scale, especially when offshoring.
Here are a few other advantages you can get from outsourced customer service:
Reduced Costs: Save on overhead costs, like office space and equipment, and enjoy lower labor costs⁠—up to 70% less with offshore outsourcing
Easy Scaling: A reliable outsourcing firm can help you scale up (or down) at a moment's notice, so your customers are never underserved
Improved Responsiveness: Cut down on your response times with dedicated staff; outsourcing makes even 24/7 coverage accessible
Multichannel Support: Meet your customers where they are with outsourced CSRs trained in using those channels
Before you start vetting providers, think about which of these benefits are most important to you. In addition to budget constraints, consider what you consider essentials or deal-breakers. These could include expertise in a specific channel, 24/7 availability, or even a cultural fit.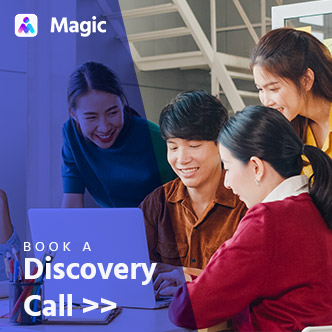 Customize Your Virtual Team Based on Your Needs
Get a team of qualified virtual assistants through a customized hiring funnel to easily fill in work gaps.
How to Assess Outsourced Customer Service Companies
Each service provider will have their own strengths and weaknesses⁠—but there are a few criteria that all of them should meet. The list below covers the basics of each one.
Ideally, you should try to gauge these before you start with a given company: look at their testimonials, user reviews, and any proof or documentation they can offer. Of course, some of these will only be revealed in time⁠—so keep these in mind when doing regular assessments as you work with your chosen firm.
Average Response Time
Speed is one of the most important qualities for contemporary consumers. When it comes to customer service, response time may be one of the first indicators people have of how promptly you can act.
Response time is how long it takes for your business to reply to a customer. The time for an initial response can be especially important, but really, any time a customer has a request or query, they'll want you to be on it fast.
Once a service provider is working with you, it's useful to examine average response time across different channels, processes or points of contact. For instance, if you're doing well with live chat support but not email or your support ticketing system, you'll know which parts of your customer service to attend to.
First Contact Resolution
First contact resolution (FCR) is a case in which a customer service representative solves a customer's problem or addresses their concern in the first contact. As an indicator of service quality, compare the number of times you manage FCR to the total number of times customers contact you.
Issue resolution can be measured both internally and externally: the former through CSRs' own task tracking, and the latter through post-contact surveys. The former is, of course, easier to manage, but the latter gives you a good idea of customers' opinions of your resolutions standards.
Finding a service provider with a good proportion of FCR is a good sign, though maintaining that rate will also depend on your own processes and instructions for issue resolution. Better yet if you can find one that measures FCR both internally and externally.
Handling Time and Efficiency
Handling time refers to how long a customer spends engaged with your CSRs until their issue is resolved. Note that average handling time (AHT) includes time the customer spends waiting, whether that's between email responses, or when put on hold during a call.
One factor that can quickly drive up handling time is requiring customers to repeat information they've already given⁠—it's also a source of frustration for customers, and can lead them to think of a team as unprofessional.
When you're assessing a potential customer support provider, look at their (AHT) as well as the steps they take to resolve issues. If their process involves customers changing hands a lot, so to speak, make sure they're good at relaying information so customers don't repeat themselves. An effective customer service ticketing system can go a long way in solving such problems.
Keep in mind when evaluating AHT that it can vary widely across channels. Synchronous channels, like live chat and email, tend to require faster resolution than asynchronous channels, such as email and social media. Naturally, if your customers heavily favor one channel over another, a provider's AHT in that channel is much more important.
Customer Satisfaction
Customer satisfaction (CSAT) is an overall measure of customers' attitude toward your business' service. It's based on self-reported surveys and while this makes it less objective or standardized, it's nonetheless useful in this highly subjective aspect of doing business.
When evaluating a provider, their clients' CSAT scores can be a good indicator of their overall level of service⁠—but don't just look at the numbers. Getting the true measure of CSAT depends on well-crafted surveys, issued at the right times. If possible, ask to see samples of CSAT surveys and find out at what point in the customer service process they're sent out.
InfoSec and Data Privacy
Information security and data privacy are both major concerns for people these days. While most users are willing to provide access to their data for improved services, a breach of privacy could still be a big blow to your business.
Before engaging with an outsourcing agency, make sure they have proper infosec measures in place and are compliant with data privacy laws. (For example, if you deal with customers from th EU, any firms you contract should be GDPR-compliant.) This is especially true if your strategy involves customer relationship management (CRM) outsourcing, since this involves a lot of user data.
A Quick Look at Some Major  Customer Service Companies
Results are all well and good⁠—but how do you get there? Things like FCR, AHT, CSAT are great measures for results, but they're not the easiest to assess at the onset of a project. For one thing, they're not always as transparently available as you'd like, and for another, a provider's results with your company may differ significantly from their work with another.
Practically speaking, your choice will likely depend on services offered, pricing structures, and the outsourcing model itself. We've compiled a brief list of some customer service companies so that you have an idea of the options you have when it comes to customer service outsourcing.
InfluX
InfluX prides itself on customer service solutions that can match their clients' brand voices. While they offer omnichannel support, their emphasis is on human training and involvement. With support agents in over 120 cities, they cover a range of time zones and geographic regions.
They offer multiple service models: you can avail yourself of their shared services and pay per response, or you can get a dedicated team for regular, year-round support.
InfluX also offers services tailored to ecommerce and sales.
Sykes
As one of the earliest players in BPO, Sykes has a well-established reputation and a scale that's hard to match. Sykes leverages digital recruitment and more traditional contact center approaches to assemble CX teams for the clients. Sykes also offers software solutions to back these services up: these include analytics, omnichannel CX, and even support for emergent platforms like the metaverse.
Teleperformance
Teleperformance focuses on the contact center model of outsourced customer support⁠—which it does exceptionally well. The company has support agents in about a hundred countries and, accordingly, has CSRs fluent in a variety of languages. They offer omnichannel support, as well as other back-office services such as accounting, finance and tech support.
Magic
Rather than relying on contact centers, Magic can help you recruit remote workers to provide remote customer support. A rigorous, yet streamlined screening process ensures that remote workers are well-trained and properly equipped with remote workstations. You get full flexibility in terms of schedule and recruitment, so that you can assemble the remote CX team you need.
Get Started on Outsourced Customer Support with Magic
Magic's services are designed to be as quick and flexible as possible. You'll get the customer support you need⁠—scaling as you do⁠—so you don't miss any opportunities.
Let us know what sort of work you need done and we'll find the right people for the job in no more than a week. Schedule a call with us to get started.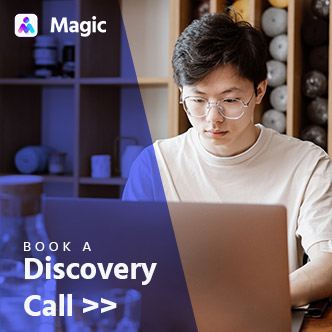 Match With a Vetted Virtual Assistant in 72 Hours!
Magic offers a frictionless way to source and qualify the right virtual assistant for your business so you can get things done fast and efficiently.