Virtual assistant services provide many business benefits such as cost-effectiveness, scalability, and flexibility. It will also give you access to a global talent pool and raise productivity. This practice saves time, money, and resources without sacrificing the quality of work.
More and more businesses are turning to remote workers to support their operations and free up time for more important tasks. Despite their growing popularity, there are still many myths surrounding them, especially with the question, "What can a virtual assistant do?"
To bring light into the subject, we'll define virtual assistant outsourcing and disprove the most common myths about it.
Key Takeaways:
Virtual assistant outsourcing is the process of hiring remote workers to handle administrative, sales, customer support, and other business tasks.
This practice provides many benefits such as low cost, scalability, raised productivity, access to a wider talent pool, and flexibility.
Outsource a wide range of VA tasks from administrative tasks to technical functions such as sales, customer support, and accounting.
A virtual assistant can be a valuable asset to your business in the long run. You can even build a team of VAs to help make the shift to remote work.
What Is Virtual Assistant Outsourcing?
Virtual assistant outsourcing is the process of hiring a virtual assistant to handle administrative, sales, customer support, and other business tasks.
It can be done through different means such as directly hiring a virtual assistant and publishing job posts on hiring platforms. You can also get the help of a virtual assistant recruiter or outsourcing agency to get the best virtual assistant.
Outsourcing to a VA from around the world brings specialized skill sets to a business. In fact, the industry has rapidly grown due to the benefits it offers both to clients and remote workers.
It allows businesses to hire competent remote workers, often at a lower cost than hiring traditional in-house employees. This is because it's quicker to find a virtual assistant for a certain job. It also gets rid of the need to provide office space, equipment, or benefits.
You can outsource a wide range of virtual assistant tasks from admin tasks to technical functions. Get support in different business areas such as sales, customer support, and accounting.
Clients can easily scale the support as needed and take advantage of the flexibility that VAs offer. This means they can increase or decrease the number of remote workers they hire depending on the work to be done. Plus, they can also be hired on an hourly or project basis.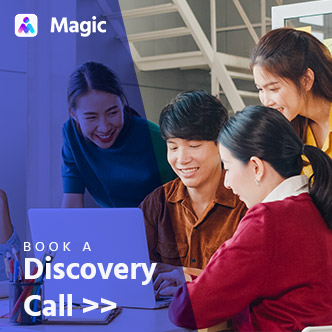 Customize Your Virtual Team Based on Your Needs
Get a team of qualified virtual assistants through a customized hiring funnel to easily fill in work gaps.
What Can a Virtual Assistant Do?
In the past, virtual administrative assistant jobs mostly involved clerical duties to support business operations. However, virtual assistant niches have increased over the years to meet the growing needs of businesses. Some of the most common outsourced tasks are:
Administrative tasks

Managing calendars
Responding to emails and phone calls
Organizing files and documents
Running personal errands like booking travel arrangements and personal shopping

Research and data work

Conducting market research and competitive analyses
Data entry and compilation
Preparing reports

Sales work

Lead generation
Data scrubbing
Cold calling
Building email lists
Setting appointments
Qualifying leads.

Social media management

Creating and scheduling social media posts
Monitoring and engaging with the online community
Keeping track and analyzing metrics

Customer support

Answering customer queries
Managing reviews and support tickets
Assisting through support channels like email and phone.

Bookkeeping and accounting

Managing invoices and payroll
Creating financial reports
Helping in tax preparations
Reconciling bank accounts.

Technical tasks

Website development
Programming
Data preparation
Model evaluation
7 Virtual Assistant Outsourcing Myths and the Truth Behind Them
With the question "What can a virtual assistant do" answered, let's now bust the most common myths around VAs:
1. Only large businesses benefit from outsourcing virtual assistants
FACT: There's a virtual assistant outsourcing surge among small businesses and startups
It may seem like hiring online assistants means extra hands for bigger firms but any business can benefit from VAs regardless of its size. In the US alone, 90% of small businesses plan to outsource a business process due to its perceived benefits.
VAs are a great addition to any team to offload tasks and free them up to do more. They can also help business owners and solopreneurs in boosting efficiency and manage their to-do lists.
2. Virtual assistants for hire aren't reliable and trustworthy
FACT: A work-from-home virtual assistant has better productivity and focus
Misbelief persists that remote workers may lack productivity due to unsupervised working environments. Future Forum reports a 29% increase in productivity and a 53% improvement in focus among remote workers.
There are fewer distractions at home so work can be done quickly and effectively. With the absence of constant monitoring, remote workers can also make their work hours more meaningful with productive activities.
Regarding trust, many tools and apps can boost not only productivity but also the security of work. You can ensure that a VA can soundly manage sensitive business information such as accounts, passwords, customer data, and financial details.
3. It's challenging to work with virtual assistants
FACT: A virtual assistant hire offers flexibility and creativity
VAs are not harder to manage than in-house staff despite what most employers think. Having a good remote work setup and working relationship with your VA will make things a lot easier.
They are flexible hires which means you can scale up or down to cater to fluctuating workloads. Remote workers from different time zones can also be leveraged for extended working hours.
Access to global talent can provide a unique perspective in getting work done. This will greatly help you in streamlining your work processes, identify customer pain points and even help resolve them.
4. Virtual assistant services are costly
FACT: Hiring a virtual assistant saves you time and money
Aside from the question, "What can a virtual assistant do", another thing employers think about is the cost of hiring them. The VA hiring process is quicker and easier as long as you know what you need to get done.
A work-from-home virtual assistant does not need an office space and has their own equipment. They also don't require benefits packages and only charge for the time they actually work for you.
All in all, a VA reduces the time, money, and effort that go into an extensive hiring process and business operations. It's ideal for businesses looking to grow and scale up.
5. Virtual assistants aren't skilled professionals
FACT: Virtual assistant niches have grown from just admin work
People mostly think that VAs are just online secretaries but the truth behind it is that most of them are generalists. As they don't have a distinct role, they can perform many tasks across functions such as admin, sales, and customer support.
The types of virtual assistants have also grown over the years. There are niches such as technical VA, digital marketing VA, accounting VA, e-commerce VA, and many more! All you need to do is to define your needs and hire the best candidate for your business.
6. It's hard to find a virtual assistant that's right for you
FACT: Outsourcing companies will make the hiring process easier and quicker
Outsourcing companies can streamline and even expedite how you find a virtual assistant that's right for you. They already have a pool of VAs they can screen to match the skills and requirements you need in a job.
Some of the best virtual assistant websites can even hire a VA in just 7 days or less! They also offer VA replacements, 24/7 support, performance management, data security, and other unique services.
7. Virtual assistant outsourcing is a short-term staffing solution
FACT: Remote work is transforming the work landscape
Remote work trends are changing the future of work and virtual assistants are no longer seen as temporary hires. VAs, who already work remotely, can provide insight on navigating the changing work landscape.
There are instances where VAs are a short-term solution but it's not the only case anymore. They can also fill long-standing roles and provide a reliable and cost-effective source of support in growing your business.
VAs can be a valuable asset to your business in the long run. You can even build a team to make the shift to remote work!
Seamlessly fit in with the future of work with Magic. Boost your productivity and efficiency with outsourcing so you can grow your business. Talk to us about your business and we'll match you with the right virtual assistant based on what you need.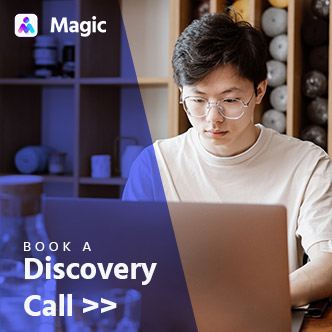 Match With a Vetted Virtual Assistant in 72 Hours!
Magic offers a frictionless way to source and qualify the right virtual assistant for your business so you can get things done fast and efficiently.