As a law practitioner, you need to maximize your time and resources. That said, there's a sheer amount of work in a law firm to ensure you're giving your clients the best service. This mainly includes administrative tasks that require attention to detail and timeliness.
Law firms can benefit from hiring a virtual assistant to free up time for their legal staff for more pressing matters. By delegating tasks to a virtual assistant for lawyers, they can focus on billable work, business development, and more.
A virtual legal assistant can lower business costs while boosting productivity in your law practice. Get to know the most common virtual legal assistant services you can outsource, plus some tips on hiring and working with a VA.
Key Takeaways:
There's a sheer amount of work in a law firm—mostly involving administrative tasks—to ensure you're giving your clients the best service possible.
As the virtual assistant services list keeps growing, lawyers and their legal staff can free up their time to focus on billable work, business development, and other more important things.
A virtual legal assistant can handle routine but essential work in a law firm, such as file management, data entry, transcription, email and call handling, and research.
Outsourcing and delegating tasks to a virtual legal assistant is quick and easy with sufficient knowledge, such as where to hire and how to establish expectations and open communication.
What Is a Virtual Legal
 

Assistant?

A legal virtual assistant is a remote worker who provides support (including administrative and personal assistance) to law firms and practitioners. They enable lawyers and their legal teams to concentrate on their caseloads and business success.

Virtual assistant tasks usually include routine but essential work in a legal office. This can be file management, data entry, transcription, email and call handling, and research.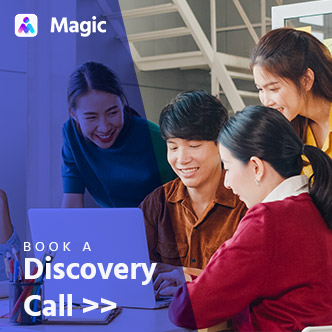 Customize Your Virtual Team Based on Your Needs
Get a team of qualified virtual assistants through a customized hiring funnel to easily fill in work gaps.
What Does a Legal Assistant Do?
From just secretarial work, many functions and skill sets have been added to the virtual assistant services list over the years. An online legal assistant can be a reliable right-hand to law practitioners and their teams.
A virtual assistant for law firms brings a wealth of expertise, specializing in a wide range of tasks that keep the legal machinery running smoothly.
Calendar and Email Management
A legal virtual assistant will help manage your business email and calendar with duties like:
Sift through and organize correspondence by priority
Send and answer messages on your behalf
Relay information, notices, and documents
Set appointments and confirm engagements
Book transportation, hotels, and other travel arrangements
Send reminders and alerts for meetings and trials
With an organized inbox and schedule, you can keep track of your most urgent activities and correspondence. This way, you avoid double bookings and other conflicts, maximizing your working time.
Client Communication and Support
It's crucial for a law firm to give the best service to clients possible. One way to do this is by having robust customer service, which is one of the most in-demand tasks for virtual assistant outsourcers.
Your virtual legal assistant can give clients a seamless experience from appointment setting to billing. They ensure that clients understand legal documents in plain language. It also involves responding to clients' queries and providing status updates on their concerns.
Research and Document Management
Virtual legal assistants can help you with basic legal research and documents, such as:
Look up relevant case law, statutes, and regulations
Simplify legal jargon and papers for clients
Write and assess contracts and other legal papers
Assist in preparing and editing presentations, contracts, briefs, and pleadings
Organize and maintain an online database of client files, case files, contracts, etc.
Getting this kind of virtual legal support frees up more of your time for things that matter most.
Data Entry and Transcription
Outsource data entry tasks to get things done more efficiently. A legal virtual assistant can also help format, proofread, and check the citations of your papers. During meetings, your VA can take minutes and give you a report after. They can also transcribe audio and video clips for case files and pleadings.
Court Filing
One of the most distinct tasks under legal virtual assistant services is court filing. A law firm assistant can help drafting and filing legal documents with the court. These include court briefs, pleadings, motions, discovery notices, etc.
Billing and Invoicing
Your virtual law clerk can prepare invoices, track payments, and follow up on unpaid invoices. On top of that, they can keep track of and remind you about bar association dues and other recurring bills.
This delegation is helpful for lawyers and legal practitioners who might not have the skills or time to focus on the financial side of the law firm.
6 Benefits of Hiring a Virtual Assistant for Law Firms
Like any other business, law firms can significantly benefit from the myriad of virtual assistant services available to boost their success. A virtual assistant allows law practitioners to focus on what they do best, providing expert legal counsel without worrying about falling behind on certain tasks.
Some benefits of virtual legal assistant services include:
1. Fewer Hassles in Hiring and Training
Outsourcing to a VA is an alternative to hiring a full-time, on-site employee. It's a quicker and easier way to fill in certain roles and manage fluctuating workloads. Plus, virtual legal assistants require little to no training, so you can easily add them to your team.
The hiring process can take less time with recruiters and outsourcing companies. You only need to inform them about the skills and requirements you need for a job, and they'll handle the rest. Some also offer support in managing your virtual legal assistant.
2. Access to a global talent pool
Virtual assistants for hire can come from all across the world, which means you can get the best talent no matter where you are based. You have complete freedom to customize the tasks you want to offload based on the specific needs of your law firm.
Remote workers from other time zones can also allow for flexible working hours. On top of that, you can get a different perspective and even creativity in getting work done when you hire a virtual legal assistant.
This benefit can even give your firm an edge, such as extending your active business hours. Also, you can always have someone on the line in case of emergencies or other concerns from your clients.
3. Increased productivity
While they are a cheaper option to get work done, virtual legal assistants still provide quality results. They can transform how your law firm operates, leading to enhanced client service and a more efficient practice.
Outsourcing legal secretarial services can free up you and your team members with repetitive but essential tasks. This way, you can focus better on your clients and work such as studying cases, preparing arguments, and attending trials.
4. Increased Productivity
While they are a cheaper option to get work done, virtual legal assistants still provide quality results. They can transform how your law firm operates, leading to enhanced client service and a more efficient practice.
Outsourcing legal secretarial services can free up you and your team members with repetitive but essential tasks. This way, you can focus better on your clients and work such as studying cases, preparing arguments, and attending trials.
5. Improved communications
A virtual legal assistant can help you improve internal and external communication. They can relay messages to your legal team and correspond with clients and other third parties. This means accurate emails, statements, and legal papers in a timely manner for your law firm.
6. Better work-life balance
A recent study shows that 88% of lawyers feel worn out in their line of work, with a third of them thinking they are chronically overworked.
With on-demand virtual legal secretary services, you can offload time-consuming work to get more done in a shorter time. This allows time to focus on the core goals of your firm and your personal life.
What Should You Look for in a Virtual Assistant for Lawyers?
Selecting the best virtual legal assistant for your law firm is crucial to reaping the full benefits of this partnership. Here are the key qualities and skills to keep in mind when searching for your ideal legal assistant.
Research Skills
A legal virtual assistant with solid research skills can be a game-changer in your practice. They can dig deep into legal databases, analyze cases, and provide comprehensive summaries that form the base of your legal strategy.
Organizational Skills
A well-organized law firm assistant ensures that no detail is overlooked, no matter how small. They keep your cases and documents meticulously ordered, ensuring nothing falls through the cracks. They also keep you on time and prepared for your daily schedule.
Tech Proficiency
Expertise in different software and tools is a definite advantage for virtual legal assistants. There's also specialized legal case management software to keep legal cases, clients, and invoices in one place. It ensures smooth collaboration and task management, allowing you to work together efficiently, regardless of physical distance.
Communication Skills
Clear and prompt communication is vital, especially in the legal field. A virtual assistant for attorneys should be adept at written and verbal communication to ensure a seamless flow of information.
Confidentiality and Ethics
The legal profession demands the highest levels of confidentiality and ethical conduct. Ensure that your virtual legal secretary is committed to safeguarding sensitive information and upholds the ethical standards of the profession.
Problem-Solving Skills
Legal scenarios can be intricate and require critical thinking. Your law firm assistant should possess the ability to think analytically and solve problems effectively, contributing to the success of your cases.
Legal Background and Knowledge
While not a strict requirement, a virtual assistant with a legal background or knowledge can provide an extra layer of understanding. It lets them grasp the nuances of legal work more readily so they can help you and your clients more effectively.
5 Tips for Hiring and Working with a Virtual Legal Assistant
Now that you understand the value of virtual legal assistants and what to look for in one, it's time to ensure your collaboration is seamless and productive. Outsourcing and delegating tasks for virtual assistant hires is a quick and easy thing to do if you know what you're doing.
Here are some tips on hiring and working with virtual legal assistants to ensure you're getting the most out of their services:
1. Determine the Tasks You Need to Outsource
Before anything else, you should look at your law firm and how work gets done. With this, you'll know exactly which tasks you need help with and which you can delegate completely. It also helps you choose the right types of virtual assistants you need for your law firm, giving you an idea of what skills and qualifications to look for in the hiring process.
2. Find the Best Virtual Assistant Service Provider
Once you know what you're looking for, the next thing you need to search for is where to find a virtual assistant. You can hire a virtual legal assistant through different means, such as referrals, recruiting platforms like Fiverr and Upwork, and virtual assistant websites.
3. Assess Skills and Check References
Thoroughly vet the skills and experience of the virtual legal assistants you found. What's more, references can provide valuable insights into their past performance and reliability. This practice can ensure that the VA you choose is well-equipped to meet your specific needs.
4. Set Clear Guidelines and Expectations
Once you hire a law firm virtual assistant, clearly convey your goals and expectations. Onboard your VA with clear guidelines to avoid disruptions in your workflow. Also, you should discuss legal and ethical concerns such as client confidentiality and data protection.
5. Always Communicate with Your VA
Foster a good relationship with the virtual legal assistants you work with. Outside of the services they provide, your remote worker is a person. So, respect and trust go a long way.
Give your virtual legal assistant autonomy in working to build rapport and avoid micromanaging. That said, keep the line open and give feedback and guidance. Be sure your VA feels comfortable reaching out to you with questions or concerns.
Not only will this make for a good working relationship, but it also ensures high-quality results and that everyone is aligned towards achieving common goals.
You can also assess your VA's performance regularly and track how they're hitting their KPIs. If you hire through a virtual assistant outsourcing agency, they can help manage and conduct VA performance reviews.
Virtual Assistant Legal Services FAQs
It's natural to have inquiries about virtual legal assistants as you venture into this partnership. To help you with your concerns, we're answering a few frequently asked questions:
How much does a virtual legal assistant cost?
Virtual legal assistants are typically paid based on their time and the complexity of tasks. Here are the two most common payment structures for VAs:
Hourly Rate: This system means you pay for the actual time spent working on your tasks. Hourly rates vary widely depending on the VA's experience, expertise, and location. The average rate is $10 to $25 per hour.
Project-Based Fees: An assistant or a virtual assistant company may charge a flat fee for specific tasks or projects with defined scopes. This approach may be ideal for both parties since there's clarity on costs and deliverables.
That said, you and your VA must discuss and agree upon the compensation upfront and any additional expenses before proceeding with the job at hand.
How can I ensure confidentiality with virtual legal assistants?
Be it case files or legal documents, keeping information private is crucial in the legal field. To ensure that sensitive data is safeguarded, you should strictly enforce confidentiality agreements with your VA. You can also limit their access to sensitive information on a need-to-know basis.
Ensure the communication channels and document-sharing platforms you use with your VA are secure. It may include encrypted email services, secure messaging apps, or dedicated file-sharing platforms with robust security measures.
How can I effectively manage my VA?
Managing a virtual legal assistant involves effective communication, task delegation, and mutual understanding. Make sure you use clear communication channels, project management platforms, and other necessary tools to set your VA up for success.
Schedule regular meetings or check-ins to discuss ongoing tasks, clarify expectations, and provide feedback. It also helps to establish reporting schedules and allows them to take ownership of their tasks.
Hire the Best Virtual Legal Assistant with Magic
At a low cost, virtual assistant outsourcing can greatly help lawyers and their legal teams to work more efficiently and effectively. Be it admin or customer support work, virtual legal assistants can handle tasks to ease your workload or fill in a role.
Embrace this powerful collaboration and take your legal practice to new heights. Magic can match you with the right virtual legal assistant based on your needs! Our virtual assistant services list covers the most in-demand functions and skills to run and grow your business.
Talk to us to learn how we can help!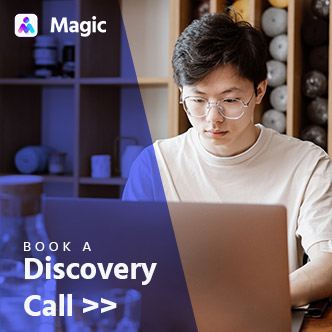 Match With a Vetted Virtual Assistant in 72 Hours!
Magic offers a frictionless way to source and qualify the right virtual assistant for your business so you can get things done fast and efficiently.