We know there is a long list of tasks to keep your eCommerce business up and running, from product selection, user experience and website performance and speed.  As your inventory and client lists increase, you're probably finding yourself juggling multiple roles to keep up with growing demands.
Outsource tasks to an eCommerce VA as a cost-effective alternative to hiring a full-time employee. They boost productivity and free up time so you can focus on accelerating the growth of your eCommerce business.
What Is an eCommerce Virtual Assistant?
An eCommerce virtual assistant is a remote worker who provides administrative and operational support in running a business and managing an online store simultaneously. They handle a wide range of tasks from building your online store to retaining customers.
An eCommerce VA will fulfill their role exercising good communication, analytical, and multitasking skills. They are proficient in different eCommerce platforms and tools such as Shopify, MailChimp, and Hubspot and have knowledge of digital marketing to assist in looking after your online store.
You can expect as much as 78% savings in operating costs!
What Does an eCommerce Virtual Assistant Do?
Unlike a general virtual assistant with broad service offerings, an eCommerce virtual assistant has a more specific set of responsibilities in selling a product on the internet.
Task 1:

Online Store Management
In the 2022 Raydiant study, we learned that 56.6% of US consumers prefer to shop online rather than in person. To keep up with the demand, your eCommerce business will need to process orders and address return or exchange requests promptly.
An eCommerce VA will assist in a multitude of tasks including:
Task 2:

Inventory Management
Inventory management requires close attention to detail as oversights will cost you time and money. An eCommerce virtual assistant will ensure you never run out of products and avoid wasting warehouse space on goods that are slow to sell.
Tasks you can delegate to them include: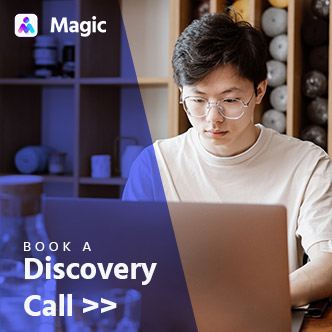 Match With a Vetted Virtual Assistant in 72 Hours!
Magic offers a frictionless way to source and qualify the right virtual assistant for your business so you can get things done fast and efficiently.
Task 3:

Social Media Management
Social media is a must for an eCommerce business to amplify marketing efforts. To implement the right strategies, you need a social media manager. A virtual assistant can assume this role so you don't have to waste time and effort learning best practices, exploring tools, and keeping up to date with trends.
Increasing customer satisfaction will ensure happy and loyal customers leading to referrals and positive reviews. Hiring an eCommerce VA is a simple and cost-effective approach to providing timely and quality assistance to your customers.
They can help your support team or take responsibility for the entire customer support of your eCommerce business with the following tasks:
Task 5:

Administrative Work
An eCommerce virtual assistant will also handle the administrative side of your online store so you can focus on expanding your business.
They are proficient in clerical duties such as:
Add Magic to Your eCommerce Business
Magic will help you source, screen, and qualify college-educated remote workers saving you time and money in talent acquisition.
Schedule a call with Magic and match with a qualified virtual assistant within 72 hours. Scale up or down easily according to your business needs. Starting from just  $10, a Magic Assistant will fulfill a range of roles such as:
Hire an eCommerce virtual assistant  and boost the productivity of your operations so you have more time to work on big-picture ideas for business growth.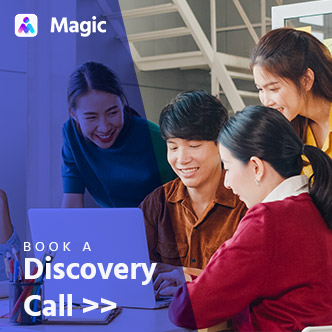 Customize Your Virtual Team Based on Your Needs
Get a team of qualified virtual assistants through a customized hiring funnel to easily fill in work gaps.