Business-to-business or B2B sales is the driving force of your business towards success. It takes potential customers (in this case, other businesses) through various stages, from initial contact to closing a deal and beyond. That said, it's more than just racking up sales numbers.
What is B2B sales exactly? At its core, it's about building long-lasting customer relationships, gaining market share, and creating a buzz around your brand.
Understanding B2B sales experience is crucial for optimizing your sales tactics and achieving sustainable growth and success. So, let's look into what B2B selling is, its importance, stages, and much more.
Key Takeaways:
B2B sales is the driving force behind business success, involving various stages from initial contact to closing a deal and beyond.
The B2B sales experience focuses on building long-lasting customer relationships, gaining market share, and creating a buzz around the business.
The B2B sales process stages are prospecting, relationship building, needs assessment, solution presentation, negotiation and closing, customer service and support, and sales metrics and analytics.
Outsourcing B2B sales efforts can provide cost-effective solutions for sales growth and finding new opportunities.
What is B2B Sales?
B2B sales is selling products or services from one business to another. It involves identifying, nurturing, and converting leads into paying customers.
To be more specific, the process includes:
Building strong relationships with prospects
Understanding their needs to present the perfect solution
Closing the sales deal with the customer
Providing top-notch customer service beyond the purchase
B2C vs B2B Sales
When it comes to B2C vs B2B sales, both share the ultimate goal of making a sale but have distinct differences.
B2C sales focus more on individual consumers and their preferences, resulting in a shorter sales cycle. Meanwhile, the decision-making process is often more involved in B2B sales. It requires multiple stakeholders' buy-in and alignment with the organization's goals, meaning longer buying cycles.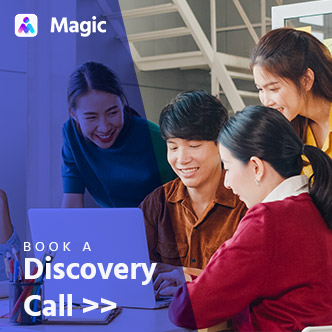 Customize Your Virtual Team Based on Your Needs
Get a team of qualified virtual assistants through a customized hiring funnel to easily fill in work gaps.
7 Stages of the B2B Sales Experience
Now that we've thoroughly dissected the question "what does B2B sales mean?" let's explore each B2B sales experience stage and understand their significance in driving conversions and building long-term relationships. There are seven key areas we should look at:
Prospecting
In sales, prospecting sets the foundation for a successful sales process. It's when your sales team finds potential leads and qualifies them based on their fit with your product or service using different B2B sales prospecting tools.
Prospecting involves researching and gathering information about prospects through various channels like:
Referrals
Online research
Networking events
Cold outreach
The key in prospecting is to qualify your leads based on criteria such as their:
Needs and challenges
Budget and timeline
Authority to make decisions
Alignment with your offering
Relationship Building
Forging strong customer relationships is crucial in your sales process. This stage involves understanding customer pain points to establish trust and nurture connections. Relationship building involves communicating effectively, personalizing interactions, and providing value to your prospects to demonstrate your expertise and position yourself as a trusted advisor.
Needs Assessment
During the needs assessment stage, your sales team digs deeper into a prospect's specific needs, goals, and challenges. It involves:
Asking probing questions
Conducting thorough discovery meetings
Gathering relevant information
The goal here is to effectively tailor your solution and address their pain points and aspirations. This way, you can successfully present the relevance and effectiveness of your product or service.
Presenting the Solution
At this stage, your sales rep will showcase your product or service as the ideal solution to meet the client's needs.
Your demonstration should highlight the unique value proposition, key features, and benefits of your offering. Visual aids, case studies, and testimonials can effectively support your presentation and build confidence in your solution.
Negotiation and Closing
Negotiation is where your sales team works with the prospect to address concerns or objections and find mutually beneficial terms. It includes discussing pricing, contract terms, and any specific requirements or customization needed.
Meanwhile, closing deals involves finalizing the agreement and obtaining necessary approvals to secure a commitment from the client.
Customer Service and Support
When the question "what is B2B sales?" comes up, not many people think about customer service and support. B2B selling doesn't just end at closing deals. Also, customer service applies to the entire customer lifecycle, from brand awareness to purchase and beyond!
In fact, research echoed the need to provide customer service and support from the early stages of the user journey to post-purchase:
Exceptional customer service and ongoing support are vital to maintaining a strong customer relationship. Timely assistance, proactive communication, and addressing issues contribute to customer satisfaction and loyalty.
Sales Metrics and Analytics
Throughout the entire B2B sales process, it's essential to track and analyze sales data to evaluate the effectiveness of your sales efforts. By monitoring your KPIs for sales success, you can find areas for improvement, refine your sales strategies, and make data-driven decisions to grow and scale.
Grow Your Sales Pipeline With Sales Outsourcing
In our sales outsourcing eBook, we explain exactly how a remote sales team can help you grow your business.
Learn More
Dominate B2B Sales with Magic by Outsourcing Your Sales Team
A well-executed B2B sales experience generates revenue, strengthens long-term relationships with clients, and fosters brand loyalty. So, understanding the B2B sales process is essential in navigating the journey from leads to deals effectively and achieving business success.
B2B selling constantly evolves as digital transformation, automation, artificial intelligence, and sales outsourcing shape the future. Leverage these trends and technology to streamline your sales process, improve efficiency, and unlock new opportunities.
Get outsourced B2B sales efforts with Magic. We provide outsourced sales development reps who can help you handle B2B sales at a lower cost than an in-house sales team. Start with one outsourced sales rep and scale as you go to grow your pipeline efficiently!
Schedule a call with us to get started!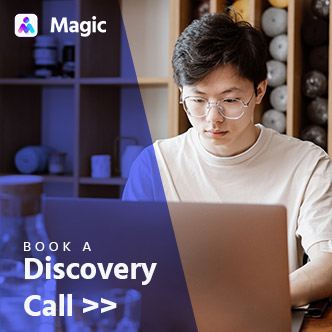 Match With a Vetted Virtual Assistant in 72 Hours!
Magic offers a frictionless way to source and qualify the right virtual assistant for your business so you can get things done fast and efficiently.