Behind every great executive is an executive administrative assistant turning schedules, projects, and critical communications into controlled chaos. Without their skills and expertise, the efficiency and productivity of the entire team could be compromised.
To truly appreciate the significance of an administrative executive assistant, we need to delve into their world, understanding not just what they do but why their role is important. So, let's get a glimpse into an executive assistant's workday that lets execs focus on their core tasks.
Key Takeaways:
An executive administrative assistant provides high-level support to the top-level management, allowing them to focus on core business functions.
Hiring an executive administrator leads to benefits like improved focus on high-level tasks, reduced workload and stress, and increased effectiveness as an executive.
The tasks of an executive admin assistant vary daily, with no fixed routine. They adapt to the evolving demands of executives using their multifaceted skill set and expertise.
What Is an Executive Administrative Assistant?
The main role of an executive administrative assistant is to provide high-level administrative support to business owners and leaders. They keep business operations running smoothly as the CEOs, COOs, and CFOs put their time and energy into high-impact tasks.
Today, the demand for virtual executive assistant services grows to help businesses manage tasks, deadlines, and communications without the overhead costs. With the remote nature of their work, VEAs provide seamless administrative support experience using the latest tools and best practices.
Executive Administrative Assistant Skills and Qualifications
A professional administrative assistant has a multifaceted skill set to fulfill their role effectively. Today, many executive administrative assistant skills are not just an asset but a prerequisite. Let's take a closer look at these:
Task Prioritization: An EA assesses the urgency and significance of each task, ensuring that the most critical matters are addressed promptly.
Time Management: Time is a precious resource, and an EA allots it judiciously to maximize productivity without sacrificing quality.
File and Document Management: They can organize and retrieve information to ensure that no detail is ever lost in the shuffle.
Verbal and Written Communication: Whether in phone calls or through carefully crafted emails, they are clear and effective in every exchange.
Interdepartmental Coordination: EAs serve as the vital conduit between teams for seamless collaboration.
Technological Competence: From intricate spreadsheets to project management platforms, EAs expertly use software tools for optimal results.
Discretion and Confidentiality: They can handle sensitive data with the utmost confidentiality and discretion.
Critical Thinking: EAs can quickly devise solutions based on the executive's goals and objectives to keep operations on course.
Adaptability and Flexibility: In a landscape of constant evolution, an EA adapts and thrives between roles and responsibilities as business needs shift.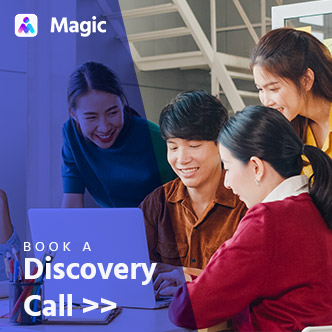 Customize Your Virtual Team Based on Your Needs
Get a team of qualified virtual assistants through a customized hiring funnel to easily fill in work gaps.
A Typical Day of an Administrative Executive Assistant
In essence, an executive administrator is the glue that holds the executive's professional life together. But what does an executive assistant do on a day-to-day basis? Frankly, there's really no "typical" day for an executive admin assistant.
The daily demands of the top-level management can change or grow, and it's up to their expertise to adjust accordingly. No day is ever the same, but to give you an idea of what goes on, let's dissect this scenario with the typical EA tasks in mind:
Morning Routine
Prioritize Tasks for the Day: Each morning, the executive administrative assistant begins by assessing the day's requirements. They identify critical tasks and set priorities to ensure the executive makes the most out of their work hours.
Calendar Management: The EA schedules and coordinates meetings, briefings, and appointments, ensuring that everything aligns seamlessly.
Email Triage and Correspondence: Clearing the inbox and responding to urgent emails is a daily ritual for an executive business assistant. They filter through messages, forward essential communications, and draft replies when necessary.
Midday Duties
Meeting Preparation and Coordination: Before a meeting starts, the executive office assistant prepares all necessary materials, documents, and presentations. They can also coordinate with attendees, confirming schedules and logistics.
Prepare and Review Documents: From reports to presentations, they draft, proofread, and format documents, maintaining high quality. They also organize files so the executive team can quickly access anything.
Make Travel Arrangements and Itineraries: When travel is on the agenda, the EA takes charge of all arrangements, such as flights, accommodations, and itineraries. They also stay alert for any changes or roadblocks, resolving them quickly and creatively.
Afternoon Work
Project Support and Research: The administrative executive assistant sometimes lends their expertise to ongoing projects. They also research, gather data, and provide valuable insights to the executive team making a decision.
Expense Management and Reporting: An EA can help keep accurate records and stay compliant with company policies or state laws. They can also track budgets and expenses for different projects.
Follow-ups and Reminders: A proactive EA continues the day by tracking and following up on pending tasks. They also send reminders for appointments and important communications so nothing slips through the cracks.
End-of-Day Wrap-up
Task Review and Completion: Before wrapping up the day, the executive administrator reviews the day's tasks, ensuring that everything is done or accounted for. This is also the time when the EA can find areas to improve and report to the executive for daily oversight.
Future Planning and Priority Setting: An EA prepares for the next day by setting priorities and anticipating any potential challenges or requirements. Sometimes, it includes a short meeting with the executive to touch base on goals and objectives.
Benefits of Hiring an Executive Administrative Assistant
As seen from the example above, getting executive administrative services is an investment that pays off in terms of the executive's overall success. Here are some benefits you can expect when you hire an executive assistant:
Better Focus on High-Level Work: By handling administrative tasks, an EA allows executives to focus on their core functions, leading to better productivity and efficiency.
Dedicated Organizational Support: Their organizational prowess streamlines operations, ensuring that tasks and projects progress smoothly.
Reduced Workload and Stress: By shouldering administrative burdens, they alleviate stress for executives, enabling them to maintain a clear focus on strategic initiatives.
Improved Image and Reputation: With an EA, executives present themselves as organized, professional, and capable leaders, enhancing the company's overall image.
How to Leverage an Administrative Executive Assistant
Hiring an executive assistant to the CEO is definitely a strategic move. But you can make the most out of this invaluable resource with the right approach. Consider the following tips for getting executive administrative assistance that's suited to your needs:
Delegate Tasks Wisely
Know the strengths and capabilities of your EA and assign tasks that align with them. By entrusting them with responsibilities that complement their skills, you empower them to excel in their role. This not only lightens your workload but also allows them to make a meaningful impact on the organization.
Experiment with Perceived Limitations
While your assistant is your secret weapon in executive administration, they can also serve as your strategic partner. So, encourage your EA to take the initiative and think outside of the box.
Give them opportunities to experiment, such as explore new tools and processes. If you see that they're thriving, entrust them with other important tasks. Or, let them observe you in your executive role to understand your goals, objectives, and decision-making better.
Also, be clear about their responsibilities and duties. This way, they know what they can't and can do without interrupting you in your dynamic work environment.
Find the Right Fit
Ensure that there is a strong alignment between you and your administrative executive assistant in terms of skills and work ethics. This synergy is crucial for a harmonious working relationship as completing tasks becomes more natural and effective.
Hiring the right assistant can be a challenge if you don't know how to start. To find the right person for the job, you can get help from the top virtual assistant outsourcing companies. They can streamline the hiring process so you waste resources.
Hire the Best Executive Administrative Assistant with Magic
By leveraging executive administrative assistant skills and expertise, you unlock a wealth of potential for increased productivity, streamlined operations, and enhanced effectiveness within the executive team.
Harness the power of an executive administrative assistant with the help of Magic! We'll source and screen our pre-vetted assistants (who are the top 1% of our talent pool, so you're getting the best of the best!) based on your needs.
Just book a call with us, and our matching team will handle the rest. In less than a week, you can integrate your assistant into your operations! If things don't work out initially with your EA, you can also seamlessly replace them ASAP.
You'll be assigned a dedicated account manager to help you manage your Magic executive assistant. They provide daily quality control and oversight and improved task management. This way, you can ensure the success of your executive team.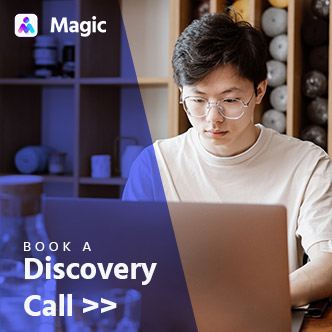 Match With a Vetted Virtual Assistant in 72 Hours!
Magic offers a frictionless way to source and qualify the right virtual assistant for your business so you can get things done fast and efficiently.