Amidst the digital babel of social media and tech disruptions, one communication channel remains steadfast and indispensable: email customer support.
Email for support is reliable and universal, making it a timeless pillar of an effective customer service process. It allows communication across time zones and a sense of professionalism and order, building lasting customer relationships.
Let's delve into the realm of email customer service! In this unmatched guide, we'll explore the core elements, tools, tips, and templates to level up your customer service.
Key Takeaways:
Email customer support remains an unwavering and timeless communication channel for customer service. It boasts universality, reliability, and the ability to build lasting customer relationships.
Using email for support entails promptly responding to customer queries and issues with personalized interactions and thoughtful engagements. All of which are vital for boosting customer satisfaction and nurturing loyalty.
You can elevate email customer service with the right tools and templates. Strategies like de-escalation techniques and email support outsourcing can also make the process more effective and efficient.
What is Email Customer Support?
Email customer support is the practice of responding to customers regarding their queries, concerns, and issues through email. It provides a direct line of communication between a business and its customers, fostering personalized and thoughtful interactions.
Key Elements of Effective Email Support
To navigate the intricacies of email support, you should understand its core components. Transform a simple email exchange into a profound customer experience with these elements in mind:
Prompt Responsiveness: Quick email responses assure customers that their concerns are a priority, managing their expectations and avoiding frustration.
Personalization and Empathy: Addressing customers by name and showing genuine concern bridges the digital divide, making them feel heard and valued.
Comprehensive Solutions: Aim to resolve customer issues in a single interaction. Anticipate follow-up questions and provide all necessary information upfront to increase customer satisfaction.
Brand Voice and Consistency: Align customer support emails with your brand's tone and values to foster familiarity and build trust.
Mobile Optimization: Ensure your email templates are responsive and optimized for different screen sizes. This reflects a commitment to accessibility.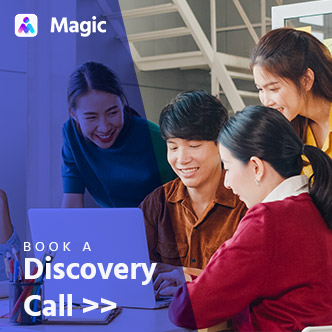 Customize Your Virtual Team Based on Your Needs
Get a team of qualified virtual assistants through a customized hiring funnel to easily fill in work gaps.
5 Customer Support Email Tools You Need
Arming your customer service team with the right tools can make the difference between mediocre and stellar customer service. Here are five tools that will empower your team to deliver top-notch email customer support:
Zendesk
Zendesk is a customer service platform that streamlines email management to ensure no query falls through the cracks. Its intuitive interface allows agents to manage email queues, automate responses, and track interactions. It also has comprehensive reporting features for performance insights, helping you refine your support strategy over time.
Gorgias
Gorgias lets you automate answers to common customer queries for shorter response times. It uses AI to suggest relevant answers based on historical data, allowing agents to handle more emails efficiently. This tool is handy for businesses dealing with high email volumes.
HubSpot Service Hub
HubSpot helps you manage email customer service within an integrated CRM system. It centralizes interactions, giving agents a comprehensive view of each customer's history. Its support ticketing system allows for efficient issue tracking and resolution.
Groove
Groove offers a shared inbox that lets your customer service team collaborate on email responses. Its reporting features help you identify bottlenecks and opportunities for improvement in your service process. It also integrates with e-commerce platforms, which is great for online businesses.
Hiver
Hiver turns Gmail into a powerful help desk platform, making it an excellent option for smaller teams. It allows you to collaborate on email responses, assign tickets, and track the status of customer support emails.
Tips on Implementing Email for Support
Email customer service is a balance between efficiency and empathy. Ensure your email support thrives and delivers impeccable customer experiences with these tips:
Build a Customer-Focused Support Team.
Building an effective email customer support team begins with instilling customer care among your agents. Hire people who can understand and connect with customers on a deeper level and equip them with continuous training sessions.
Manage Email Queues and Prioritize Inquiries.
Set up clear SLAs for response and resolution times to hold your team accountable and manage customer expectations effectively. You should also give them access to customer support email tools like a ticketing system or CRM to streamline their workflow.
Handle Challenging Customer Interactions with Grace.
Remaining calm and professional, even in the face of hostility, helps you control the conversation and sustain a positive brand image. Navigate tricky situations with de-escalation techniques to turn negative interactions into opportunities for favorable resolution.
Utilize Customer Service Outsourcing.
Outsourcing customer service can help your internal team with a wide range of tasks. It allows you to handle large volumes of tickets, write customer service emails, and extend your availability beyond regular business hours.
With this approach, you can ensure timely assistance for customer complaints. It also lets you focus on your core competencies and allocate resources efficiently.
Aside from responding to customers and providing technical support, an outsourced customer service team can handle other tasks, such as:
Handling phone calls
Managing live chat
Asking for customer feedback
Utilizing customer service automation
Setting up a support ticketing system
Customer Support Outsourcing: How To Save Time And Keep Customers Happy
Customer support outsourcing is a valuable method for boosting client retention and improving your company's customer service. Learn more in our eBook here!
Learn More
Customer Service Email Templates for Better Communication
Efficient and effective communication is at the heart of exceptional customer service. Here are email sample templates to help make your interactions clear, empathetic, and solution-oriented:
Onboarding a Customer
Hi [Customer's Name],

Hope you're doing well! We're thrilled to have you as part of the [Company] family and truly appreciate your trust in us.

I wanted to personally reach out and guide you through the exciting journey ahead. We're here to make your experience seamless and enjoyable, so here's a brief overview of what to expect:

[Provide an outline of the onboarding process, including key steps and relevant resources.]

We're here to support you every step of the way. Feel free to ask us anything, from the basics to the nitty-gritty. Remember, there's no such thing as a silly question.

Once again, welcome to [Company]. We're thrilled to have you with us!

Warm regards,
[Your Name]
[Your Title]
[Your Contact Information]
Replying to Customer Complaints
Dear [Customer's Name],

Thank you for reaching out and sharing your feedback. Your perspective matters a great deal to us.

Please be assured that the matter is being handled properly. We'll dive into the details, investigate what went wrong, and work on a solution.

In the meantime, please feel free to share any helpful information or insights to help us in our investigation. We're committed to getting to the bottom of this and making it right.

Thank you for your patience and understanding. Your feedback is valuable to us as we continue to improve our services.

Best regards,
[Your Name]
[Your Title]
[Your Contact Information]
Following up on Customer
Hello [Customer's Name]!

I hope this email finds you well. We wanted to take a moment to touch base and see how everything has been going since we last connected.

[Reference the specific interaction or inquiry.]

Your satisfaction is our top priority, and we're genuinely interested in your experience with [Company]. Be it feedback, suggestions, or simply sharing your thoughts, your insights matter to us.

If you want to know more or have any questions, feel free to contact us after exploring our options. We're here to assist and ensure your experience is nothing short of exceptional.

Looking forward to hearing from you and continuing to serve you in the best possible way.

All the best,
[Your Name]
[Your Title]
[Your Contact Information]
Responding to an Angry Customer
Dear [Customer's Name],

Thank you for bringing this matter to our attention. I want to extend our sincerest apologies for any frustration or inconvenience you've experienced. We take your feedback seriously, and I'm genuinely sorry that we've fallen short of meeting your expectations.

Rest assured; I've escalated your concerns to our team for immediate review. We're committed to investigating the issue thoroughly and finding a solution.

Once we have a resolution in place, I'll personally follow up with you to ensure you're satisfied with the outcome. We're determined to make things right and regain your trust.

If you have any additional information you'd like to share, please feel free to do so. Your input will help us in addressing the issue thoroughly.

Once again, I apologize and appreciate your patience as we work towards resolving this issue. Your satisfaction is our priority, and we're here to support you all the way.

Sincerely,
[Your Name]
[Your Title]
[Your Contact Information]
Requesting for Customer Review
Hi [Customer's Name],

I hope you're doing well. We greatly value your partnership with [Company] and want to ask for a small favor.

If you could take a moment to share your thoughts and feedback, it would mean the world to us. Your insights not only help us understand what we're doing right but also guide us in areas where we can improve.

To leave your review, simply click the link below:

[Insert Review Link]

We truly appreciate your time and thank you for being a valued part of our [Company] community. Your experience is at the heart of everything we do, and we're eager to hear about your journey with us.

If you have any questions or need assistance, please don't hesitate to reach out. We're here to help.

Thank you in advance.
[Your Name]
[Your Title]
[Your Contact Information]
Delegate Your Email Customer Service to Magic
In the ever-evolving landscape of modern customer service, email has stood the test of time. For many businesses, it's a reliable and preferred channel for unparalleled support. Forge stronger customer connections by harnessing the power of email customer support bolstered by the right tools, tactics, and templates.
Explore how email support outsourcing can enhance your capabilities and free up your team to focus on core business activities. With Magic, you'll have a team of expert customer service agents ready to go in just one week.
Talk to us to find out how you can transform your email customer service.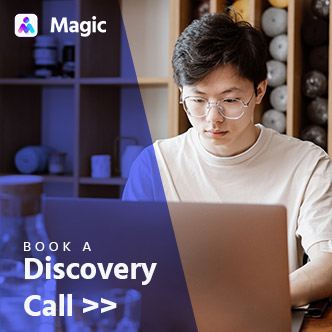 Match With a Vetted Virtual Assistant in 72 Hours!
Magic offers a frictionless way to source and qualify the right virtual assistant for your business so you can get things done fast and efficiently.