Customer care goes beyond providing stellar customer service. It extends to creating exceptional customer experiences from the first touchpoint to post-purchase, leaving a lasting impression.
While often used interchangeably with customer service, customer care is a multifaceted approach that aims not only to meet but surpass customer expectations. Understanding the distinction between customer care vs customer service is pivotal for businesses seeking to excel in their customer-centric strategies.
Key Takeaways:
While often used interchangeably with customer service, customer care aims to exceed customer expectations, emphasizing how customers want to be treated throughout their interactions with a brand.
Customer care transcends customer service, focusing on exceptional experiences from the first touchpoint to the last. It involves emotional connections, kindness, personalized attention, and proactivity.
Leveraging outsourcing, such as with Magic's skilled remote workforce, can help businesses scale their customer care efforts and deliver positive customer experiences.
What is Customer Care?
Customer care is a proactive process a business takes to meet and exceed customer expectations throughout their interactions with the brand. It's more than delivering products or services but making an emotional connection with customers.
It's a business interacting with people in a way they want to be treated, such as with kindness and respect. It includes providing personalized attention and preventive measures that build positive relationships, address individual needs, and foster long-term loyalty.
Let's say a customer adds several of your products to their wishlist but doesn't make a purchase. Your customer care team notices this and sends an email with tailored product recommendations based on their previous purchases and wishlist items.
This thoughtful gesture increases the likelihood of the customer making a purchase and strengthens their relationship with the brand.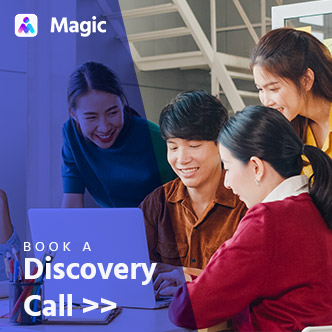 Customize Your Virtual Team Based on Your Needs
Get a team of qualified virtual assistants through a customized hiring funnel to easily fill in work gaps.
Customer Care vs Customer Service
Unlike customer service, which mainly revolves around resolving issues and providing assistance, customer care puts focus on how people are treated whenever they interact with a brand. That said, both aim to boost customer satisfaction and retention.
To give you an idea about the difference between customer care vs customer service, let's take a look at a sample scenario.
After purchase, a customer has trouble with a service such as an application software. With the customer service process, it's the customer who reaches out to the business about the issue. Then, the customer service team will troubleshoot and resolve the issues as best as possible.
On the other hand, customer care involves customer care representatives reaching out to customers after a software update to give them a step-by-step guide and resolve issues before they even complain. This proactive and continuous method addresses customer pain points swiftly and builds positive customer perceptions.
The Importance of Good Customer Care
Now that we've explored the discussion around "what is customer care" and its difference from customer service, let's look into its importance. Providing outstanding customer care has a profound impact on your business, leading to several key benefits:
Creates Positive Customer Experiences
Customers who feel valued are more satisfied and loyal. Good customer care can create a lasting impact, fostering positive emotions and brand affinity.
Builds Customer Loyalty and Advocacy
When your business consistently delivers excellent customer care, it cultivates a devoted customer base. Loyal customers not only make repeat purchases but also become brand advocates, promoting the company through word-of-mouth, social media, and online reviews.
Improves Customer Retention and Lifetime Value
You reduce your churn rate by providing exceptional customer care. Satisfied customers are more likely to stay with a company for the long term, resulting in improved customer retention rates and increased lifetime value per customer.
Provides a Competitive Edge in the Market
Customer care can be your key differentiator in a competitive marketplace. If your business provides exceptional customer experiences, you'll stand out among your competitors and get more customers.
Customer Support Outsourcing: How To Save Time And Keep Customers Happy
Customer support outsourcing is a valuable method for boosting client retention and improving your company's customer service. Learn more in our eBook here!
Learn More
How to Deliver Excellent Customer Care
Good customer care requires a well-thought-out strategy and a customer-centric mindset. Here are some best practices to ensure your business excels in providing excellent customer care:
Listen Attentively and Be Empathetic
When engaging with customers, actively listen to their concerns and feelings. Show empathy and understanding, acknowledging their emotions and perspectives. Empathy fosters trust and shows that your business is dedicated to providing positive customer experiences.
Personalize Interactions
Tailor customer interactions by treating them as individuals. You can use customer data and insights to personalize interactions based on their preferences, past purchase history, and behavior.
Personalization can also extend to product recommendations and targeted offers, making customers feel valued and appreciated. For instance, you can use customer data and send personalized birthday offers to make customers feel special and encourage repeat purchases.
Answer Promptly and Effectively
Timely responses are crucial in customer care. Whether it's responding to inquiries, resolving issues, or providing updates, promptness demonstrates reliability and dedication to customer satisfaction. One of the best ways to respond promptly is by offering live chat services.
Always Follow Up
After resolving a customer's problem, follow up to ensure their satisfaction and inquire if there is anything else you can do to assist them. A follow-up shows that the company cares about the customer's well-being even after the initial interaction.
Invest in Staff Training and Development
Customer care representatives are the front-line ambassadors of your brand. Investing in your team's training and development ensures they have the necessary skills to deliver excellent customer care consistently.
Outsourcing customer service to specialized firms can also be a strategic move to leverage expertise and expand support capabilities. It allows you to augment your internal team so you can focus on providing the best customer experience possible.
Invest in Exceptional Customer Care with Magic
Prioritizing excellent customer care isn't merely a subset of customer service but a holistic approach that fosters positive customer experiences. Not only that, but it also builds loyalty and generates a sustainable competitive advantage.
By understanding the value of customer care and implementing effective strategies, you can win customers with stronger relationships and favorable perceptions. Hire customer care representatives by growing and scaling your team with Magic customer service outsourcing.
Magic provides a skilled and flexible remote workforce that can help you deliver exceptional customer care and service that fosters satisfaction, loyalty, and ultimately, long-term success for your brand.
Ready to take your customer care to the next level? Book a call today to learn how Magic's modern outsourcing solutions can help your business create exceptional customer experiences.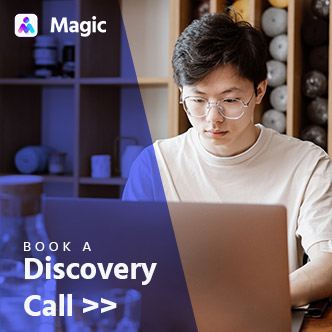 Match With a Vetted Virtual Assistant in 72 Hours!
Magic offers a frictionless way to source and qualify the right virtual assistant for your business so you can get things done fast and efficiently.