Revenue is the lifeblood of a business, and if you want to keep it flowing, you need a well-executed sales pipeline.
A good sales pipeline builds consistency, improves forecasting, and sets your sales reps up for better opportunities. Conversely, a weak pipeline will have you wasting resources, with time and money leaking out at every step.
There tends to be some confusion when it comes to pipelines: Are they actually practical? What sets them apart from sales funnels? And so on. So in this article, we'll walk you through the salient points, from building a sales pipeline to effective sales pipeline management.
Key Takeaways:
A sales pipeline is a schematic that represents a sales team's opportunities and activities and each prospect or customer's status relative to those.
The sales pipeline can be divided into distinct stages. Progress in the sales pipeline depends on your team's actions⁠—a prospect moves when you successfully take the steps to move them.
Good pipeline management boosts consistency and improves forecasting, making every other sales activity easier and more productive.
What is a Sales Pipeline?
A sales pipeline is a schematic that represents a sales team's opportunities and activities and each prospect or customer's status relative to those.
This spans prospect research, nurturing and outreach, sales proposals and negotiations, as well as continued service for repeat business. In other words, a sales pipeline is a strategic tool showing all ongoing, planned, and foreseen sales activities.
Sales reps use pipelines to monitor prospect progress and determine the best steps to take for each one. Pipelines offer insights into individual account forecasts and proximity to quotas, aiding accurate deal and revenue predictions.
Sales Pipeline vs Sales Funnel
The line between pipelines and funnels⁠ is often blurred, and sometimes people use one term when they really refer to the other. It's quite understandable, given how similar they are. One main distinction, though, is which side of sales you approach things from.
A sales funnel generally discusses how the process is perceived from the buyer's side. It shows various steps of the customer journey and how your leads or prospects engage with your company at each one.
On the other hand, a sales pipeline is focused on things from your sales team's perspective. It's concerned with quotas and forecasts, prospect information, sales proposals, and methods for nurturing and closing.
In short, it focuses on sales team activities rather than customer behaviors. There's obviously some intersection⁠—your prospects' progress on the buyer's journey determines how best to approach them⁠—but they're not direct equivalents.
Understanding the Stages of the Sales Pipeline
The sales pipeline can be understood as a series of stages. Each prospect requires a particular response from your sales team based on which stage you've reached with them. Unlike with the sales funnel, you'll note that progress in the sales pipeline depends on your team's actions⁠—a prospect moves when you successfully take the steps to move them.
That said, these steps aren't set in stone. They demonstrate how things work in a typical sales process but need not apply to every sales team, and certainly not under these exact names.
You may find that renaming steps, merging them, or adjusting their boundaries help you better understand your process⁠⁠—and if so, great! A sales pipeline should help you stay on top of and improve your process.
Take these steps as a start, but create the pipeline that works for you.
1. Prospecting
The first stage of the sales pipeline involves finding potential customers and gathering relevant information on them. There are quite a few ways to approach this: you can choose from an array of prospecting tools and methods, like scouring databases or tapping professional networks.
The main goal at this stage is to find people who express some interest in buying⁠—even indirectly, such as looking up solutions to problems you deal with⁠—and ensuring you can contact them.
This means getting their contact details and, generally, some confirmation that they're all right with you contacting them. (This is especially important in email; make sure you comply with data privacy regulations.) Of course, cold calling is always an option.
2. Qualification
After gathering leads, the next step is to decide which ones to focus your efforts on. Qualification involves identifying those leads or prospects who are most likely to buy based on how well they fit your ideal customer profile and what steps they take toward purchasing.
By comparing potential clients to your ideal customer profile, you can remove those who aren't a good fit. This lessens potential customer numbers and prevents sales reps from wasting time on unlikely buyers.
Valuable leads, who've expressed interest and are ready for sales interactions, are called sales qualified leads (SQLs). Lead scoring, assigning points based on factors like industry and interest level, helps sales teams pinpoint these promising leads likely to make a purchase.
In addition to their behavior, it also pays to look at qualities such as business size, funding sources, and leadership structure.
3. Connection
Once you've arrived at some SQLs, you can initiate contact with them to encourage a purchase. This could involve lead nurturing⁠, such as email direct marketing, or setting an appointment to talk (the specific method will depend on your industry norms and their availability).
For purchases that amount to considerable investment, especially in B2B sales pipelines, this often involves a discovery call. Other industries or businesses, however, might have a less elaborate or distinct connection stage.
4. Proposal and Negotiation
This stage begins when you approach a prospect who's ready to discuss buying a product or service. It typically starts with a sales proposal, which may be tailored to each client or drawn from standard plans or packages.
From there, you may have to answer customer questions and maybe adjust prices or services. Listen to the customer's needs, personalize your offer accordingly, and craft a compelling proposal.
Keep their preferences in mind and address their main worries from earlier talks for an effective approach. You can also employ tutorials, product demos, or trial periods to cement their interest.
5. Closing
In this stage of the pipeline, you either finalize the deal or withdraw from negotiations⁠—either permanently or temporarily. Even in the case of an unsuccessful deal, it's important to bring negotiations to a decisive resolution so that you can focus your efforts and resources on other, more promising prospects.
6. Retention
A successful deal doesn't remove a party from the pipeline⁠—it just makes them a prospect for repeat business. Ensure that existing clients get prompt, attentive service; monitor their accounts regularly for budding issues or signs of dissatisfaction.
Then, at opportune moments, you can try to cross-sell them on new offerings, urge them to upgrade to bigger plans, or simply prompt them to re-order where relevant.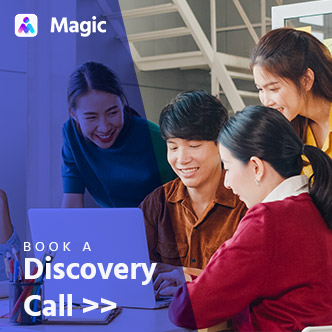 Customize Your Virtual Team Based on Your Needs
Get a team of qualified virtual assistants through a customized hiring funnel to easily fill in work gaps.
The Importance of Effective Sales Pipeline Management
The journey from the initial contact to the final sale is fraught with challenges, choices, and opportunities. That's why sales pipeline management stands as an indispensable compass guiding businesses toward sustainable growth.
Good pipeline management makes every other sales activity easier and more productive.
Keeps Sales Processes Consistent and Accurate
This is practically the explicit function of a sales pipeline. A thorough pipeline will tell you what leads to focus on, when to contact them, and how to go about broaching a deal. This will standardize your approach for reliable results.
Improves Sales Forecasting
A more consistent approach is one more easily studied. This will enable better forecasts for revenue and help you set better sales targets. This is true for individual sales reps, as well as your team as a whole.
Boosts Sales Team Performance
With better insight into your own sales activities, you can minimize ineffective approaches and focus on what works. Your sales reps will see better results, which can help sustain morale in the long run.
Best Practices in Building a Sales Pipeline
Building a sales pipeline is not merely a linear process but a dynamic ecosystem that requires finesse, precision, and a deep understanding of customer behavior. Keep these best practices in mind for your own sales pipeline strategy.
Align Sales and Marketing Efforts.
Establish clear communication channels between the teams. Meet regularly to share insights, align goals, and refine strategies. Use your buyer personas to tailor content that resonates with potential customers.
Implement a shared lead scoring system that ensures marketing supplies sales with high-quality leads. Sales can provide feedback to fine-tune this process, ensuring marketing's efforts align with what works on the ground.
By fostering open dialogue and a unified approach, you can maximize conversions and streamline the sales pipeline.
Nurture Leads throughout the Sales Journey.
Many buyers don't make instant decisions; nurturing allows you to provide relevant information, address concerns, and maintain a top-of-mind presence. This approach boosts conversion rates, as nurtured leads are more likely to become loyal, long-term customers, enhancing overall sales performance.
Grow Your Sales Pipeline With Sales Outsourcing
In our sales outsourcing eBook, we explain exactly how a remote sales team can help you grow your business.
Learn More
Track Sales Pipeline Metrics and KPIs.
Some sales metrics that you should track include:
Conversion rate: The percentage of opportunities that end up progressing from stage to stage. At a glance, evaluate how many prospects ultimately buy.
Sales velocity: The speed at which a deal moves through your pipeline. A low velocity may indicate bottlenecks or low-quality leads.
Sales pipeline value: The total value of deals in your pipeline. Use this to calculate ROI.
Sales cycle length: This measures the time that passes between a rep qualifying a lead and closing the deal. Use this to determine how much time it takes to get value from a prospect.
Regularly Clean Your Pipeline.
Regularly cleaning and maintaining a sales pipeline is essential for SME success. Remove or reassign these to focus resources where they matter. Update lead information to ensure accuracy and relevance.
By consistently evaluating and refining your pipeline, you optimize efficiency and increase the likelihood of converting leads into valuable customers.
Use Sales Pipeline Tools and Technology.
The right tools make for easy work. Industry databases and prospecting tools can help you secure valuable leads, while a sales CRM helps track and manage the pipeline at every stage. You can also turn to sales outsourcing to get additional talent or boost productivity while staying within budget.
Outsource Sales through Magic
A remote sales team can help you manage your sales pipeline: they can prospect, qualify, and help prepare proposals or quotes. And those are just some of the roles they can fulfill.
Through Magic, you can recruit remote sales staff to suit your plans. Whether you need a single part-time assistant or a full-time remote team, we can find top-quality remote workers for you. Simply give us a call and let us know what skills you require. We'll find the right staff for you in no more than a week!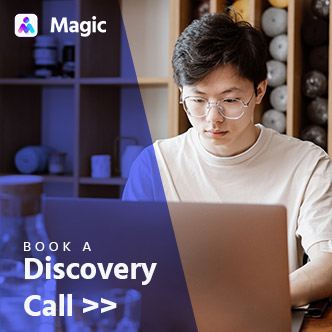 Match With a Vetted Virtual Assistant in 72 Hours!
Magic offers a frictionless way to source and qualify the right virtual assistant for your business so you can get things done fast and efficiently.