What's the secret to success as an executive? For many senior officers thriving in their roles, it's having a capable assistant by their side⁠—or perhaps halfway across the globe. Great executive assistants—who now often fulfill their role remotely⁠—do much more than take routine work off your to-do list.
Executive assistant skills include problem-solving, project management, and networking, among many others, making them invaluable as executive support.
Indeed, as automation and digital tools have advanced, EAs have increasingly taken on complex, high-level support functions instead of rote clerical tasks. They offer strategic support that helps executives make the most of the hours they spend working.
So if you're looking to recruit an EA or if you want to know what sort of skills they bring to the table, here's a rundown of the key skills for executive assistants.
Key Takeaways:
Executive assistants handle routine work, as well as more flexible, high-level problem-solving and support. This means they have much more than simple administrative skills.
An EA's technical or "hard" skills include mastery of office software, database management, and formal communication.
Their soft skills cover problem-solving, conflict management, and multitasking.
Necessary Hard Skills for Executive Assistants
While the term "assistant" may seem rather nondescript, being an executive assistant requires considerable expertise. Providing proper executive support requires understanding an executive's work: the data they analyze, the projects they manage, and the tools they use.
It means that many important executive assistant skills are quite technical in nature. Here are some of the most crucial among them.
Calendar and Task Management
Calendar management is an EA's bread and butter, so it's essential that they know how to prioritize tasks, delegate work, and manage appointments⁠—especially since time management affects them, the executive they work for, and any other office staff they oversee.
EAs should be able to use Outlook and Google Calendar effectively. But beyond that, they need to know how to properly convey information related to schedules. This includes sending invitations (with all the needed information), communicating event details, estimating turnaround times, and giving clear instructions.
As an aside, this also means EAs need to know how to set and enforce boundaries. Declining tasks or events tactfully⁠—especially on behalf of the executive or their office⁠—will inevitably be part of their role.
Advanced Software Proficiency
While secretarial and bookkeeping duties are a comparatively smaller part of an EA's job these days, they should still be able to draft memos and manage databases when the need arises⁠—and that means understanding the tools used to do so.
A good EA should have a thorough understanding of digital office suites, including:
Word processors: familiarity with formatting, exporting, and publishing options
Spreadsheet programs: extensive knowledge of formulae and formatting
Presentation software: a good grasp of notes, formatting, and embedding media
That said, an EA also needs to be proficient with project management tools, such as Trello, Asana, and Notion. This covers not just an understanding of the capabilities of each platform but also best practices in setting up and managing an online workspace.
Data Analysis and Reporting
Another of an EA's primary functions is combing through important data and summarizing or synthesizing it for easier perusal. This means being able to manage databases, such as Salesforce, Hubspot, and other CRMs, as well as using reporting tools like Tableau and Power BI efficiently.
In addition to understanding these tools, an EA must have considerable data literacy. They should know which indicators to check, how to spot anomalies, and how to properly summarize raw data and articulate patterns or other findings through written reports.
Presentation and Communication Skills
While some aspects of communication might be considered soft skills, there are also some technical aspects to it. This is especially true of official written or spoken communication, such as memos and reports, as well as presentations or speeches.
A good EA knows how to organize information, whether in paragraphs or bullet points, and knows how to use information to get a point across. They can also properly identify an audience or recipient's interests and suit their messaging and tone to match (especially important with business partners and major clients).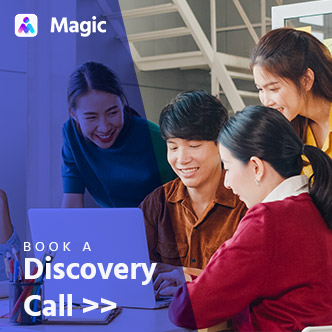 Customize Your Virtual Team Based on Your Needs
Get a team of qualified virtual assistants through a customized hiring funnel to easily fill in work gaps.
Essential Soft Skills for Executive Assistants
While hard skills set the baseline for a competent EA, it's often the soft skills that distinguish the great from the merely good. An EA's work, after all, can be quite volatile. The ones best able to adapt and seize opportunities quickly distinguish themselves.
Multitasking and Prioritization
An executive assistant is often quite busy and can't work slowly on just one thing. They need to be good at handling multiple tasks and be ready to switch when something urgent comes up. To manage time well, they have to decide what's most important and do those tasks first.
Good EAs know how to juggle multiple tasks without losing track of any of them and know how to set aside time to minimize losing focus. Perhaps more crucially, they can leverage these skills to direct other office staff (or their executive) to ensure important tasks don't fall by the wayside.
Discretion and Confidentiality
A lot of sensitive information passes through an EA's hands. This includes confidential business material, as well as an executive's personal matters, such as messages from family members. This means that EAs need more than just basic professionalism: they need the knowledge and attitude to handle that sort of work.
As a baseline, EAs should observe fundamental information security protocols. Beyond that, though, they'll also need to draw on communication skills (to calmly withhold information when asked for it, for example) and know how to convey sensitive matters discreetly.
Exceptional Organizational Skills
Organizing things⁠—files, messages, and other information⁠—is a major part of an EA's job. A good EA is good at keeping all of these sorted out. Without proper organization, EAs and their office can easily lose track of important files, contact details, or even deadlines.
A big part of staying organized is having the diligence to stick to a system and make sure it's consistently implemented. But also important is knowing how to identify patterns and use them to come up with an effective sorting scheme to begin with.
Adaptability and Flexibility
By now, it's probably clear that in an EA's job, the unpredictable comes up at least as often as routine work. EAs who can't adapt to volatile situations will find themselves struggling with the job. The best, meanwhile, know how to adapt to and prepare for such contingencies and can help those they work with get through them as well.
Strong Problem-Solving Skills
Another major challenge in an EA's life is dealing with the wide array of inconveniences, obstacles, and conflicts that crop up around an executive's office. It's hard to sort these into neat categories, making it rather difficult to prepare for them⁠—which means good EAs have to think on their feet.
Great EAs are characterized by:
Resourcefulness: using creative thinking to find solutions, exploring all options, clever use of available resources
Proactive Resolution: anticipating and addressing issues before they escalate
Calm Under Pressure: establishing and sticking to proper procedures to diffuse tension and de-escalate conflicts
Executive Assistant Skills: Embracing Change
Like many other roles, the position of executive assistant has changed considerably over the past few years. But EAs are nothing if not adaptable and versatile. Keep that in mind if you're looking to find one for yourself.
Magic can get you a capable virtual executive assistant. Our multi-step screening process guarantees that you'll work only with excellent assistants, while our flexible plans ensure you'll get the assistance you need in an accessible, easily managed setup.
Have an ideal assistant in mind? Give us a call, and we'll help you find them.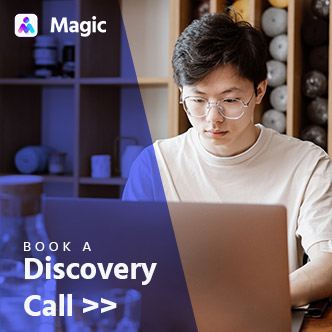 Match With a Vetted Virtual Assistant in 72 Hours!
Magic offers a frictionless way to source and qualify the right virtual assistant for your business so you can get things done fast and efficiently.