Data classification is a pivotal aspect of artificial intelligence (AI) that involves organizing and categorizing vast amounts of information. In this blog, we will explore the significance of data classification in AI, its various types, and the role humans play in enhancing its effectiveness.
Key Takeaways:
Data classification in AI enables the organization, analysis, and interpretation of data, empowering AI models to make accurate predictions and informed decisions.
Human expertise is essential in data classification for AI as humans possess domain knowledge, contextual understanding, and subjective judgment, which are crucial in accurately labeling and categorizing data for training AI models.
Outsourcing HITL services, such as data classification, is an efficient way to train accurate AI models.
What is Data Classification?
It refers to the process of assigning and organizing information into categories based on specific criteria. It enables AI systems to efficiently access, understand, and analyze data, ultimately leading to improved decision-making.
Benefits of Data Classification in AI
There are many benefits of data classification in AI, including:
Better Organized Data
AI data classification acts as a framework that organizes and structures vast and diverse datasets. By categorizing data, AI systems can easily retrieve and analyze information, facilitating efficient data processing and utilization.
Improved Data Analysis and Decision-Making
Properly classified data enables AI models to extract meaningful patterns and insights more effectively. This leads to enhanced data analysis, enabling informed decision-making and accurate predictions.
Enhanced Efficiency and Accuracy of AI Models
When data is properly classified, AI models can train more efficiently. By streamlining the learning process, reduces the time and resources required, resulting in improved accuracy and faster model development.
Better AI Models
AI models need to be trained on labeled data to learn patterns and make accurate predictions. Data classification helps in categorizing data into different classes or categories, enabling the AI model to understand and differentiate between different types of data.
Feature Extraction
AI models often require specific features or attributes to make predictions. Data classification helps in identifying and extracting relevant features from the data, improving the model's ability to understand and interpret the input.
Better Data Filtering
Data classification plays a crucial role in data preprocessing tasks such as data cleaning, filtering, and normalization. It helps in removing irrelevant or noisy data, improving the quality and reliability of the data used for training AI models.
Generalization and Scalability
AI models can learn from a limited set of labeled data and generalize their knowledge to make predictions on unseen or unlabeled data. This allows AI systems to scale and perform well in real-world scenarios where new data is constantly generated.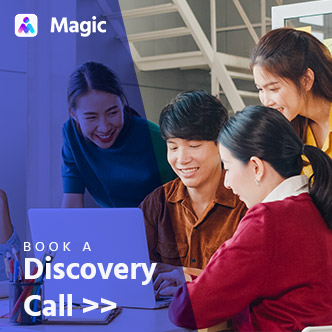 Customize Your Virtual Team Based on Your Needs
Get a team of qualified virtual assistants through a customized hiring funnel to easily fill in work gaps.
Real-World Applications of Data Classification in AI
Data classification helps AI tools, such as chatbots or screening systems, work more efficiently. Here are just a few of the many real-world applications of AI data classification:
Natural Language Processing and Sentiment Analysis
Data classification plays a vital role in natural language processing, enabling AI systems to understand and analyze human language. This facilitates sentiment analysis, text classification, and language translation, enhancing the accuracy and comprehension of AI-powered language tasks.
Image Recognition and Object Detection
By classifying images based on objects, shapes, or patterns, data classification is integral to AI systems' ability to recognize and categorize visual data. From autonomous vehicles and medical imaging to security and surveillance systems, accurate image classification fuels numerous AI applications.
Fraud Detection and Anomaly Detection
Data classification assists AI systems in identifying fraudulent transactions, irregular patterns, and anomalies in various domains. By categorizing and analyzing data, AI models can effectively detect and prevent fraudulent activities, protecting businesses and individuals from potential threats.
Medical Imaging
AI data classification plays a vital role in medical imaging, such as X-rays, CT scans, and MRI scans. By categorizing and labeling images, AI models can be trained to detect and classify specific abnormalities or diseases. For example, an AI model can learn to classify a chest X-ray as either normal or indicative of pneumonia, helping radiologists make more accurate diagnoses.
Customer Service
Have you ever chatted with a customer service representative or chatbot that seems to read your mind? Well, using AI-enabled data classification, they sort of do! AI is employed in customer service to categorize and analyze customer feedback, reviews, and interactions, enabling businesses to enhance their customer support and overall service quality.
Human in the Loop: A Better Way to Build AI Tools for Your Business
Through human-in-the-loop outsourcing, skilled workers can improve the speed, precision, and reliability of AI tools.
Learn More
Humans and Data Classification: The Perfect Match
The concept of "Human in the Loop" (HITL) recognizes the indispensable role that humans play in AI-enabled data classification. While AI systems possess immense computational power, human involvement further enhances the accuracy and effectiveness of the classification process.
To harness the benefits of human involvement, a systematic workflow is essential. This includes initial data preprocessing, meticulous data labeling and annotation, rigorous quality assurance and validation, and continuous learning and improvement. Human input ensures the accuracy in classifying and labeling of data, contributing to the overall reliability of AI models. There are many ways to source talent for this task, including using dedicated outsourcing services.
Benefits of Humans in Data Classification
AI is powerful, but it's not nearly as powerful as the human brain. Here are just a few of the benefits of using humans in an AI process:
Better Cognitive Abilities and Contextual Understanding
Humans excel at understanding complex and nuanced data, incorporating context, background knowledge, and cultural nuances that AI systems may struggle with. This human touch adds a layer of comprehension and accuracy to the classification process.
Flexibility in Handling Complex and Ambiguous Data
Humans possess the ability to adapt and handle ambiguous or incomplete data. Drawing upon experience and intuition, humans make informed decisions that AI systems may find challenging, thereby bridging the gaps in the process.
Domain Expertise and Knowledge
Humans bring specialized domain expertise to the AI data classification process. In fields ranging from medicine and finance to law and art, humans possess unique insights, ensuring that data is appropriately classified according to domain-specific requirements.
Improve Data Classification with HITL Machine Learning
Whether you outsource a team or classify data internally, the collaboration between humans and AI in data classification is a powerful combination that optimizes the accuracy, efficiency, and reliability of AI systems. By striking the right balance between human involvement and automation, we can unlock the full potential of AI in diverse industries. Embrace this partnership with full-service HITL machine learning services at Magic.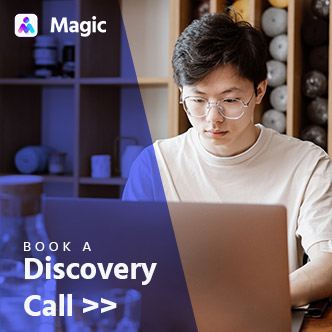 Match With a Vetted Virtual Assistant in 72 Hours!
Magic offers a frictionless way to source and qualify the right virtual assistant for your business so you can get things done fast and efficiently.