Running an eCommerce business takes significant time and energy.
You have a lot on your plate, from managing inventory to manufacturing products to keeping up with another supply chain mishap.
The last thing you need is a slew of customer support tickets, requests, and common questions eating up what's left of your limited schedule.
Enter: eCommerce customer service.
A well-functioning eCommerce customer service team can carry your online store through all stages of the business lifecycle. They'll also nurture customers as they navigate the buyer's journey.
If you still need convincing that you need an eCommerce customer service team, stick around for four reasons a CS team is no longer a nice-to-have but instead a must-have in the eCommerce world.
Key Takeaways:
An eCommerce customer service team can help eCommerce businesses through all stages of the business lifecycle.
The goal of an eCommerce customer service team is to remove unnecessary CS tasks off a business owner's plate.
Hiring or outsourcing an eCommerce customer service team with experience in your specific industry can help you prevent unnecessary onboarding and training delays.
It's important to look for candidates that share your customer care values.
A fast average response time and high customer satisfaction ratings can help set your business above the competition.
Here are four reasons why your business could benefit from an eCommerce customer service team:
1. They Can Help Customers and Prospects Understand How Your Digital or Physical Products Work
Alleviating barriers to entry is one of the most crucial ways an eCommerce customer service team can support your business and customers.
When shoppers have questions about how your digital or physical products work, your CS team can walk them through it step-by-step.
Or, if the customer is in a hurry, your CS team can point them to relevant knowledge base articles and tutorials, like this one on the best Notion widgets or how to build custom automation.
Pro-Tip: Some customer service jobs are entry-level positions requiring little to no experience as they focus more on soft skills. But, if you sell a highly unique or complex product, consider hiring for high-paying customer service roles to attract experienced talent alongside entry-level positions.
2. They Can Help Answer Important Product and Sales Questions
Your customers and prospects are bound to have endless questions about what kinds of products you offer, how much they cost, and where they can buy them in your online store. You might also have some products that need extra steps before a shopper can buy them. But, this scenario may create an unnecessary customer issue if you don't have a service team to help guide them through it.
For instance, if your online store specializes in affordable medications such as generic Lexapro, your customers may need to complete medical assessments or meet with one of your online physicians and provide a prescription from their doctor before your rep can process the order.
While you could (and should) walk your customers through how this works on your website, you'll still have some online shoppers and prospects that need extra hand-holding to feel comfortable navigating the process.
What better way to provide that than to support them with a customer service representative?
3. They Can Nurture and Enhance the Customer Journey
Your customers will go through multiple touchpoints as they get to know more about your eCommerce business. The key is to build trust in your brand throughout these touchpoints and eventually convert them into loyal customers.
Through every stage of their journey with you, they'll need support to help them get the most out of their customer experience.
Here are some ways eCommerce customer service teams can nurture and enhance the customer journey and boost customer retention:
Hosting live demos
Setting up welcome calls
Performing follow-up calls and check-ins
Sending over helpful onboarding materials
Working in tandem with chatbots to answer questions in real-time
Setting up push notifications and updates
Sending wholesale order proposals
Being available for questions, comments, and concerns
Automating personalized digital marketing campaigns
Providing various forms of customer service, including phone support, email support, and chat support
The bottom line is that throughout their journeys, a customer service team can help shoppers better understand which specific pain points your brand can help solve. As a result, you can now position yourself as the go-to solution while nurturing prospects closer to conversion.
4. A Customer Service Team Can Process and Manage Support Tickets
No matter your industry, customer questions and support tickets have a habit of piling up. But as a business owner, you don't have time to work like an engineer. You have to think like an entrepreneur.
That means focusing on top priorities like growing your business and building strategic partnerships — not answering questions about rewards points and product returns. That's where your eCommerce customer service team comes in.
Customer service reps can help customers:
Make purchases
Process returns and exchanges
Sign up for rewards programs
Claim rewards
Submit customer satisfaction surveys
Discover which products may fit their needs best
Navigate shipping questions and concerns
Track deliveries
File and settle claims
Document and manage customer feedback, complaints, and concerns
With a team on your side handling redundant customer questions, you can get back to what matters most — bringing your long-term business vision to life.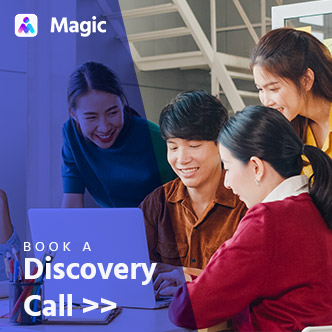 Customize Your Virtual Team Based on Your Needs
Get a team of qualified virtual assistants through a customized hiring funnel to easily fill in work gaps.
What To Look For In a Customer Service Agent
Now that you're up to speed on the importance of having a solid customer service team, let's look at what to look for as you hire or outsource customer service.
Aligned Customer Care Values
Good customer service is mediocre customer service. Therefore, your reps must deliver excellent customer service to drive customer loyalty.
That's why it's essential to look for reps that share the same customer care values you do.
A simple way to do so is to test them via a simulated customer service call.
During the simulated call, a strong candidate will:
Demonstrate healthy customer interaction skills
Sound confident and approachable
Remain professional at all times
Take care of the caller's problem as efficiently as possible
End the call with a happy customer
A Fast Average Response Time
Speaking of taking care of the caller's problem efficiently, time management skills are necessary — as long as they don't hold the rep back from fully solving the caller's pain point.
A fast average response time and high customer satisfaction ratings mean the candidate has time management and customer care skills, and that's someone worth keeping around.
Experience Using Customer Service Software
Look for candidates who can use customer service software without additional training.
Questions to ask:
What customer service software platforms do you have experience with?
How have you used these tools in the past? What was the learning curve like?
Walk us through your daily operations in previous roles. Do your CS tools help you manage your responsibilities?
Do you have experience delivering support across multiple communication channels, such as live chat, email, phone, in-app, and social media? How do you balance requests across all channels?
Positive Testimonials and References
To ensure that the candidate is a pro at customer service, you can look for positive testimonials on LinkedIn and ask for customer service references.
This extra step will help you understand how they handle customer service issues and whether they fit the position well.
Questions to ask:
Can you provide us with a list of references?
What do customers love most about the care you provide?
What do past managers love most about your work ethic?
Tell us about your raving customer fans — what did you do to make them feel special? How'd you go above and beyond for them?
What inspires you to deliver pristine customer service?
Why does customer service matter?
Why are you interested in this role?
Empower Your eCommerce Success: Invest in a Customer Service Team Today!
Having a well-functioning eCommerce customer service team is worth its weight in gold.
From removing barriers to entry to boosting customer retention and building loyal customers, you can't underestimate the power of a healthy CS team.
Outsourcing your customer service is the best way to provide exceptional support for a fraction of the cost. At Magic, we specialize in offering outsourcing solutions that are tailored to your business needs. With no hidden fees or contracts, getting started is easy. Just tell us what you need, and we will find the top talent to accomplish it.
Ready to outsource your customer service with an on-demand workforce?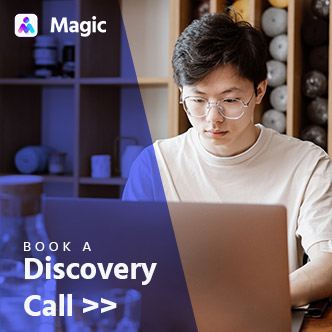 Match With a Vetted Virtual Assistant in 72 Hours!
Magic offers a frictionless way to source and qualify the right virtual assistant for your business so you can get things done fast and efficiently.